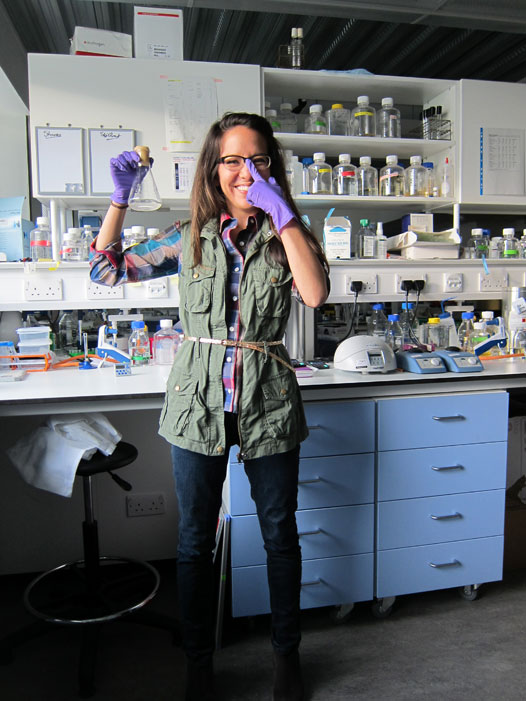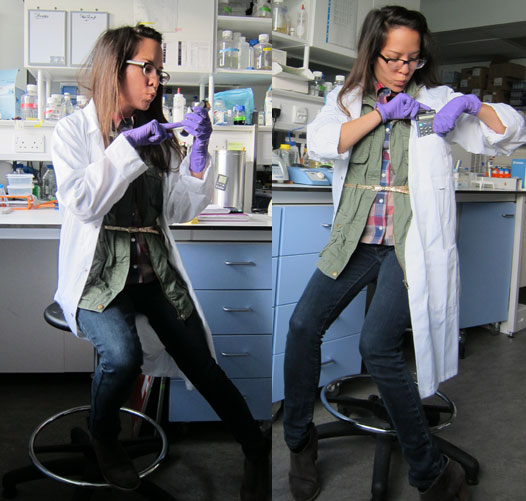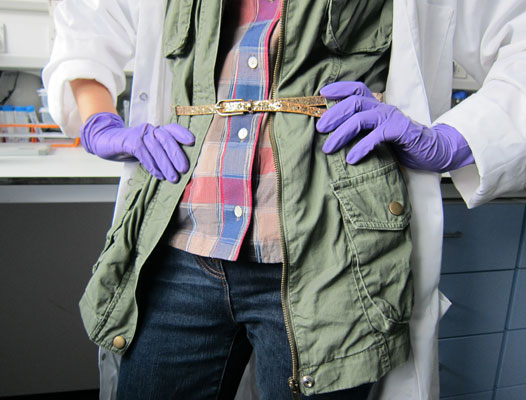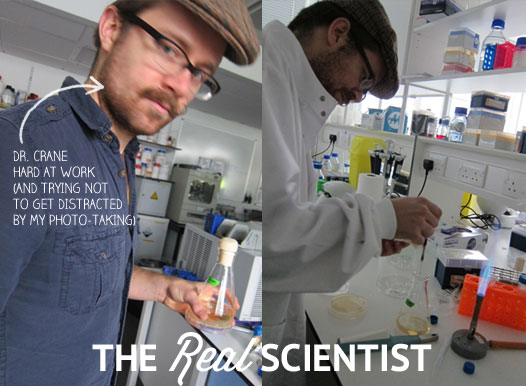 People Tree (super-ethical yahoo!) plaid shirt • thrifted vest • old Primark belt • old Next skinnies • old Mango booties • (Matt's) glasses are Warby Parker • Lab coat, calculator, beaker, and purple gloves via Matt's lab
I never had a thing for science until marrying Matt. Now I find myself occasionally trying to muddle through the short articles in copies of Nature (how do I live in a household with a subscription to a major science journal but not Vogue?), going to lectures on epigenetics, and wishing I had taken more science classes in undergrad. My comfort zone used to be purely art and design related subjects. I think that whole opposites attract thing has more truth and merit than I originally gave it credit. Thank you, Dr. Crane, for letting me ride on your lab-coat tails.
——
Dear Cath,
Shoot, shoot, shoot! I forgot you have a work retreat the rest of the week! No skype! GAHHH!!! We must skype at least three times this weekend (with video)! Because next week we have NO wifis in the Landmark Trust house we are staying in. Too, too long without Kitcath contact.
Don't you like those non-latex purple gloves in the photos? So much better than the white powdery things which don't go with any outfit (ba-hahaha!).
Miss you so very much!!! 30 days — that's it! 30!!!
xoxoxox,
Lar