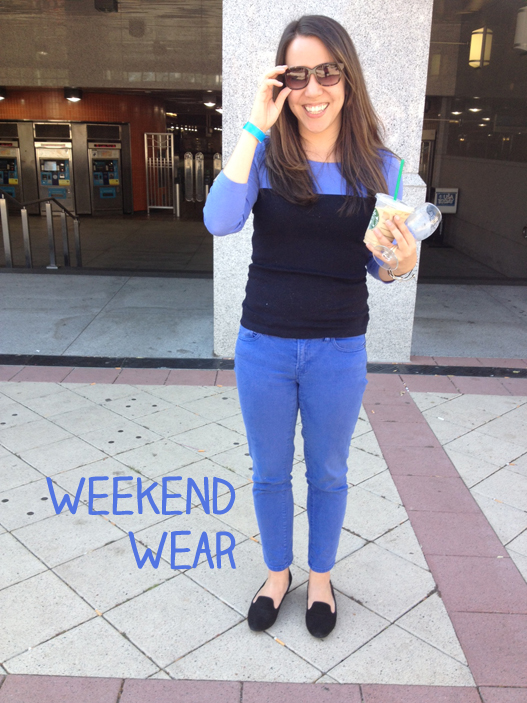 Michael Stars sunglasses • J.Crew top and jeans • Office shoes
I wore this outfit last weekend to the Decatur Wine Festival. Absolutely no coat – not even a jacket – needed in November. This weekend is supposed to be equally as warm (I don't mean to rub it in, Lar!). I almost wish I hadn't packed away my summer clothes.
Here's a few links to get you into the weekend:
• Waterproof your TOMS
• One of my favorite characters on TV
• Beautiful glitter-dipped feather DIY
• Wish I could experience this real Hitchcock Hallway in person.
• Love the simplicity of these DIY metal cone lanterns
• The perfect Thanksgiving table
• I want these for my desk at work.