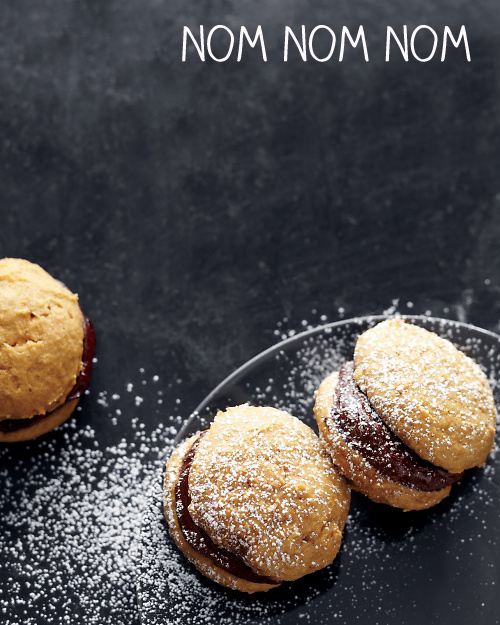 This weekend is going to be a busy one, but I'm hoping I can find time to make these delicious-looking Pumpkin Chocolate Whoopie Pies.
• I think Lar and I have mentioned once or twice on this blog that we're huge Wizard of Oz fans. Will someone please buy us this Dorothy dress?
• Kanye Wes Anderson Tumblr. It's brilliant.
• Go as your favorite Downton Abbey character this Halloween.
• The fact that Tina Fey and Amy Poehler are hosting the Golden Globes means I might actually watch it this year. Here are 17 other things they should be in charge of.
• I was so giddy when Lar told me she started watching Twin Peaks – don't worry I've warned her that the second season is not as good as the first. I'm tempted to buy her this Bookhouse Boys shirt.
• Along with Home Alone, Little Women and Lovely Actually, I love watching this film during the holidays.
• Magical light installations.
Hope you have a wonderful weekend!