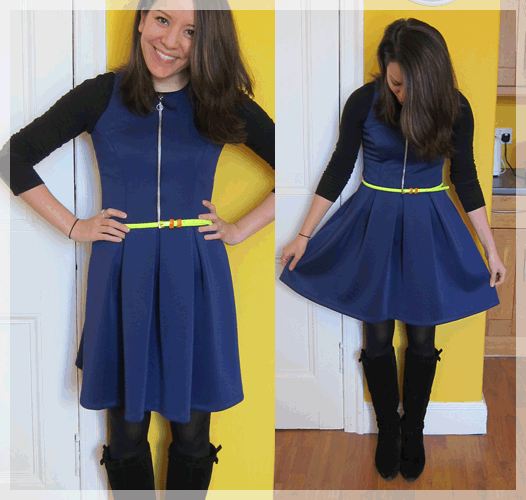 So I thought since Cath told you about her Sunday in Decatur a post ago, I would tell you about mine across the pond. For one, I put on a dress! I haven't worn one of these in roughly five months because they expose the legs too the wily Scottish wind (how is this the country where men decided to wear skirts sans knickers?!).
What did I get all dressed up fer, you ask? To walk two blocks from our flat, buy some delicious German bread from Konditormeister Falko, and come back home. 20 minutes later I was back in my sweats another tres chic outfit. We then proceeded to eat butter, jam and bread for the next hour (my first slices of bread since I started that diet thingy). My, it was delicious!
This is what it looked like on our two block walk (blue sky!):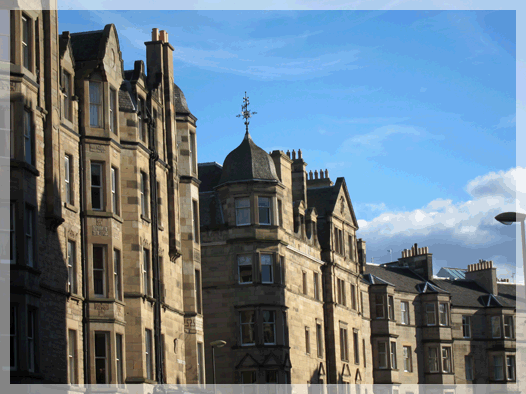 We spent the rest of the afternoon reading, and I started a mini art project (I'm calling it Sheep in Party Hats. because, you know, the world needs more sheep in funny attire):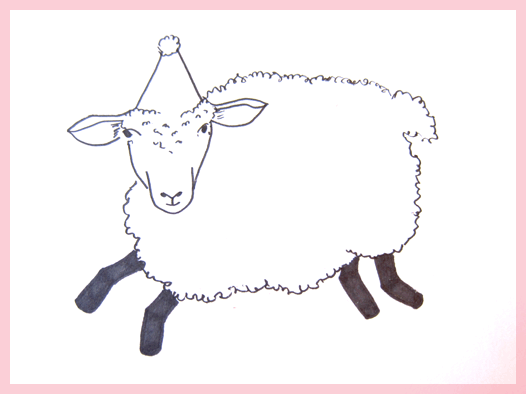 The scuba dress I donned to buy bread is from Primark — a shopping trip that happened in December, before I let my guilty conscience get the better of me. The dress and belt were only £17 -ish, so you can see why it will be a hard vice to back away from. I did get this ring on Friday that's from a fair trade shop called One World Shop to make up for my sinful shopping: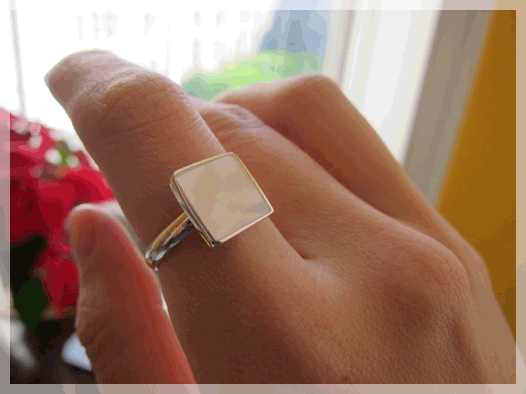 So not a particularly productive Sunday, but isn't that how they should be? What did you guys get up to? Any lazy plans for this weekend?
Oh and thank you for the sweet comments about our wedding! xoxox
—
Hi Cath!
How was your midterm?! It sometimes boggles my mind that we've been out of undergrad for so long. "Midterm" sounds like something 21 year olds worry about. Are they easier at 28?
It's been so warm here (mid 50s!) that sometimes I keep the window open all afternoon! Lovely!
Miss you so much!
Love,
Lar