This contest is now closed.
Two giveaways in (almost) as many weeks on AsianCajuns! Thanks to all of you who entered the Feiyue contest. For those you who didn't win, why don't you enter this Shabby Apple dress giveaway!?!
If you aren't familiar with Shabby Apple, it's a website that sells beautiful women's dresses that you won't find at the mall. For example, this dress I'm wearing: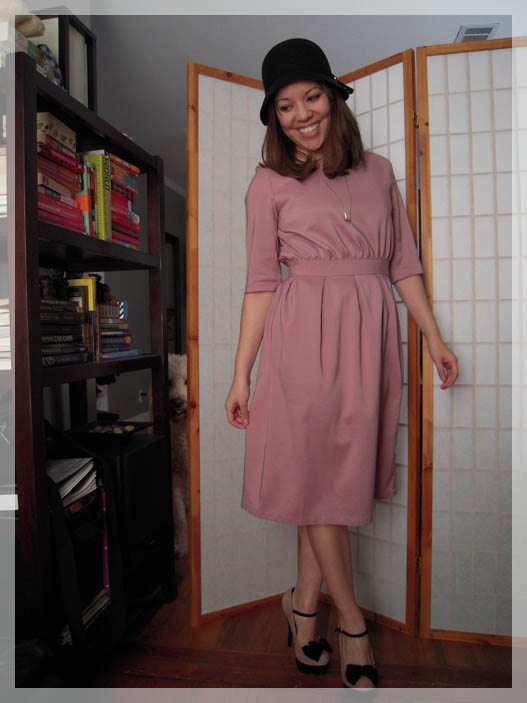 My Shabby Apple outfit: F21 cloche, Shabby Apple Dressage dress, shoes c/o Sole Society from this fabulous party.
My outfit is every so slightly inspired by Downton Abbey. Anyone else obsessed with that show? I've finally caught up to the fourth episode of the second season and just love the clothes. The dresses are so feminine and elegant. It makes me wish I had more reasons to dress up.
The next time Troy and I go out to a fancy dinner (Valentines Day, perhaps *hint, hint, Troy*) or maybe a trip to the symphony (oh la la), I'll wear this Shabby Apple dress. I know it's called the Dressage dress, but 1.) I don't see how anyone could wear this while riding a horse and 2.) the idea of riding a horse scares the hell out of me. So fancy dinner and a concert it is!
Look at the gorgeous pleats: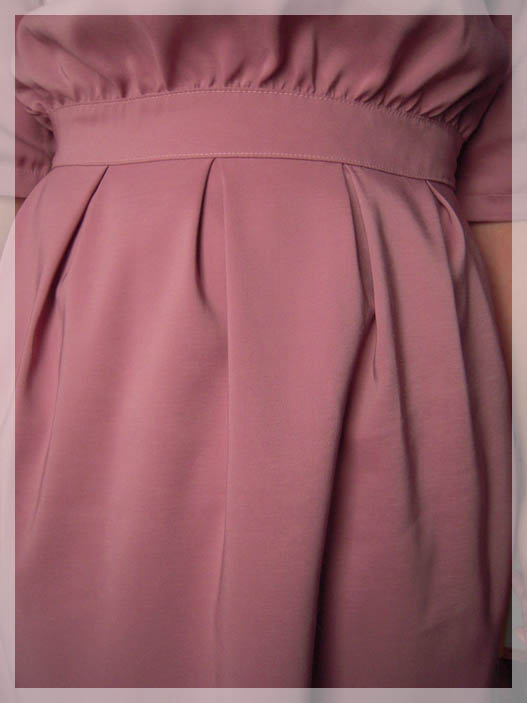 And a close-up of my not-so-dressage-friendly-shoes: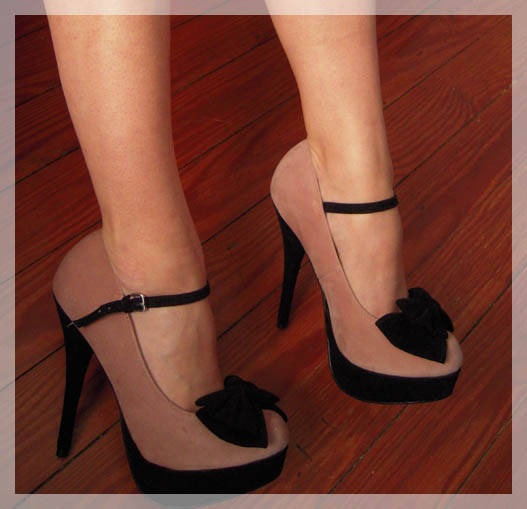 Contest info:
One lucky reader will win a dress of her choice. I'm loving the new Mad Hatter Collection for spring – just a thought ;).
How to enter:
1.) Like Shabby Apple on Facebook
2.) Leave me a comment letting me know you've done so and let me know where you'd wear your favorite Shabby Apple dress.
3.) The contest will end at 5 p.m. this Sunday.
4.) I'll pick a winner at random on Monday.
Lagniappe (A little extra):
For a limited amount of time, AsianCajun readers can get 10% off of their order at www.shabbyapple.com by typing in "asiancajuns10off" at checkout 🙂
Best of luck!