Ladies and gentlemen, I am a lucky lady. Not only do I get to go to Paris tomorrow and meet up with my twin sister/bestie, I had the chance to attend a party full of Atlanta fashion bloggers tonight and got a free pair of shoes from Sole Society.
The party and free shoes are all thanks to Eboni of The Fashionista Next Door. That's her with me in the photo below.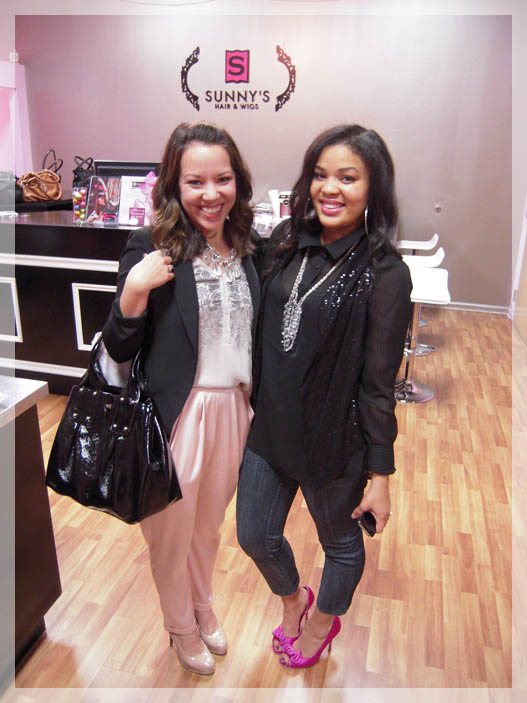 You know what's so great about being around other fashion bloggers? No one gives you a weird look when you whip out your camera and start taking pictures of everything or get super excited over everyone's outfit.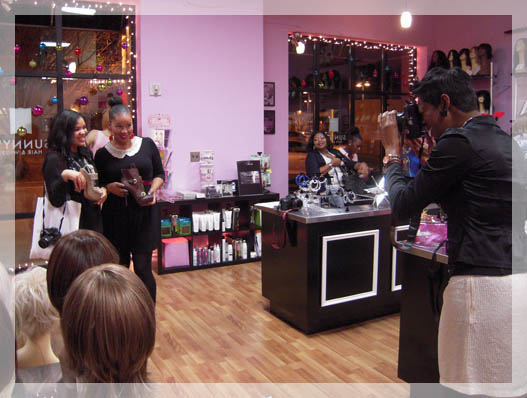 The party was at Sunny's Hair and Wig shop, which I've been wanting to check out forever. I'm desperate for some clip-in extensions so I can have long hair again – whenever I feel like it. I got a little too distracted tonight by the good company, free wine and gorgeous shoes to really take a good look at the extensions, so I'll be back after my trip.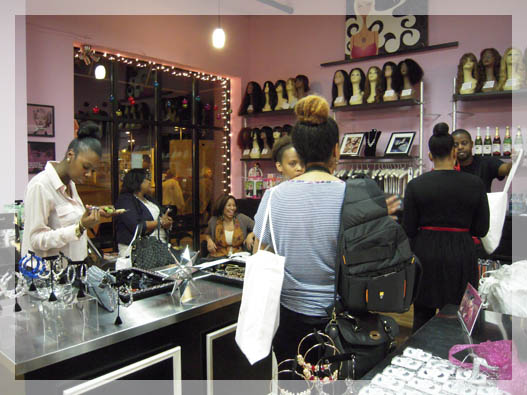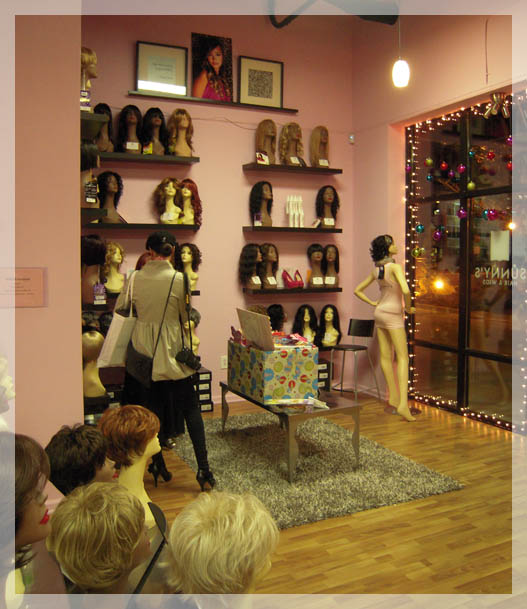 Just want to do a quick shout out to all the amazing ladies I met tonight – and will be adding them to our blogroll once I find some place with wi-fi in Paris:
Lily Kai, Fashion Without Guilt, Makeup By Ren, Imperfect Concepts, Oh! Nikka, Curls Coils and Kinks, Charee Lenee, and Shandart Productions.
Speaking of local bloggers, Erica of Erica + Rice, asked me to spread the word about a great holiday donation program her high school is hosting: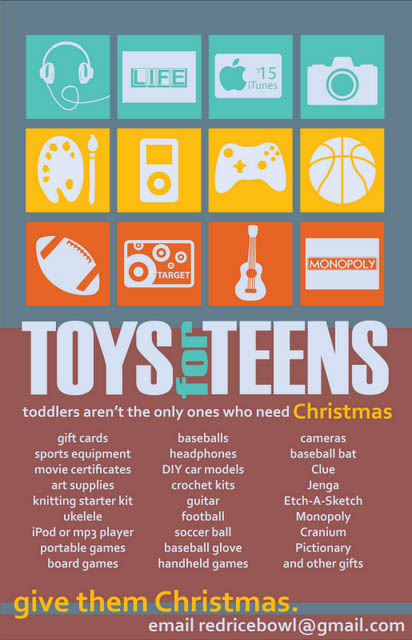 Erica made the poster herself and she's only in high school!
_________________________
Dearest Larbar,
I get to see you in 24 hours!!! I missed you more than ever tonight at the blogger get together and can't wait to tell you all about it. I'm so buzzed that I'm supposed to wake up in 5 hours and don't even feel sleepy! Although I also feel a little loopy and might have multiple spelling/grammatical errors on this post. Please feel free to edit while I'm flying over the Atlantic tomorrow.
See you in Paris!
love, cath