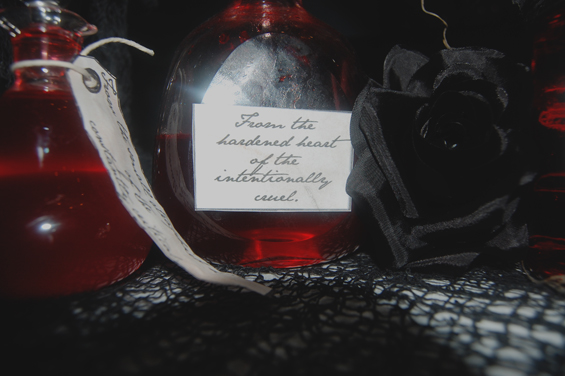 So this year I'm being a little lame and not dressing up or attending a number of wonderfully spooky social events, but Cath and my mom are totally making up for my lack of ghoulish merry-making.
My mom, creative genius that she is, decorated the dining room table this year with a darker theme than last year's. She festooned this year's table with bottles of (fake) blood, black netting, shimmery skulls, Spanish moss and black roses.
Cath is going as the black swan from the new Natalie Portman movie. This is kind of fitting for her/us because we spent years in the bizarre and unrelenting ballet world. Plus she already had the black pointe shoes.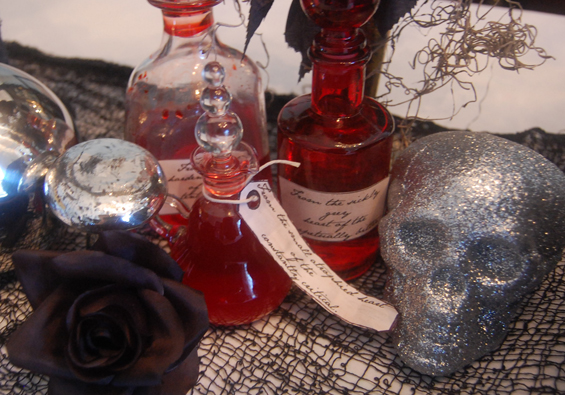 You'll see Cath's costume within the next few days. In the meantime, here is what Cath and I wear when hanging out with googly-eyed pumpkins and stuffed crows: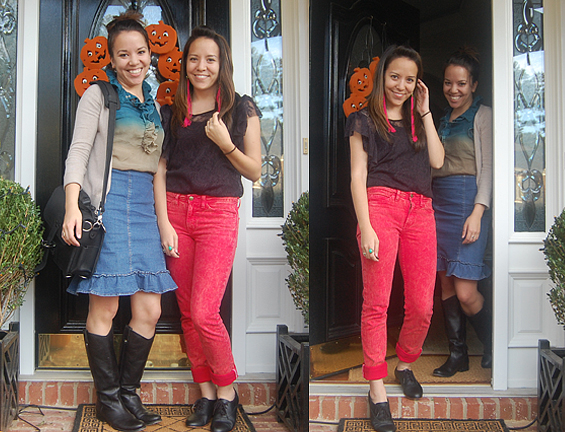 On Cath: ombre shirt from Brazil, skirt from Ann Taylor, boots are Frye, bag is gifted from Saddleback.
On Lar: lace top from Zara, acid wash red skinnies from AA, oxfords are Capezio, and earrings are from I Heart Norwegian Wood.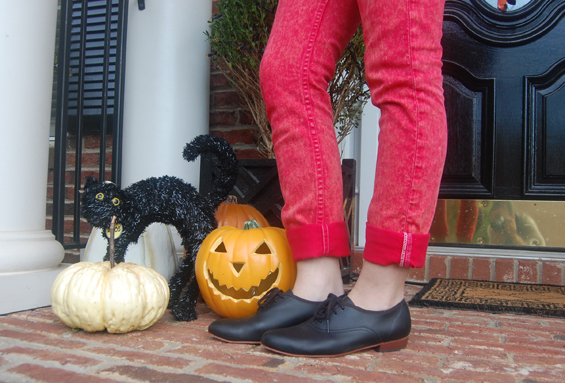 I loooove these earrings. Cath got them for me in July for my birthday. We are both huge fans of Etsy seller Angie for her I Heart Norwegian Wood line. I have one of her corsets, but she is best known in the fashionista blogisphere for her harnesses. These tassel earrings are as light as a (crow)feather and add a little la-di-da to any outfit.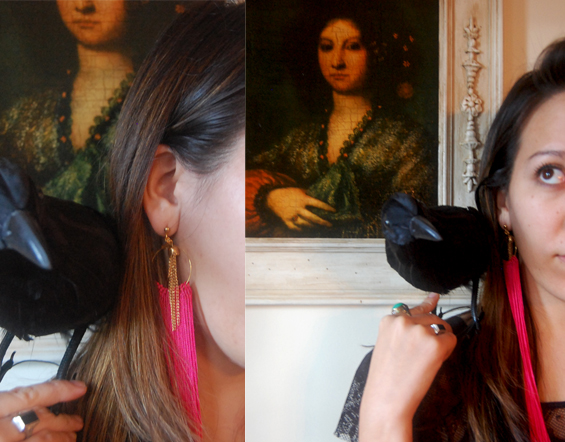 Tell us about your Halloween plans, readers! We love to hear 'em (and see pics if you are so willing ;). Eat some candy corn for me!