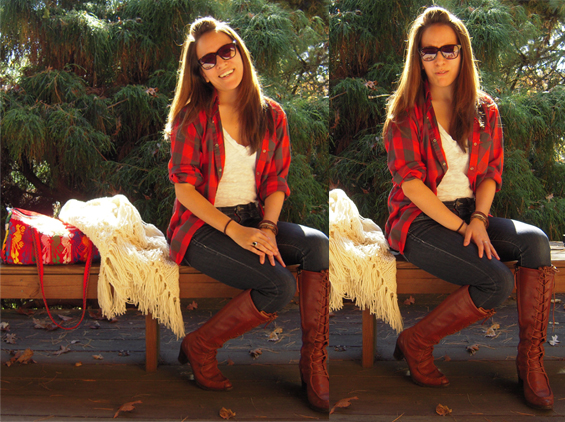 Cath and I brought nearly identical outfits to mountains last weekend: sunglasses, faux-flannels, skinny cargos/jeans, and Frye boots. You know I own a pair of Northface (ugly) pants and a practical fleece, but the thought of packing practically made my face do what it's doing in the photo above right.
Here's Cath's version of chic mountainwear: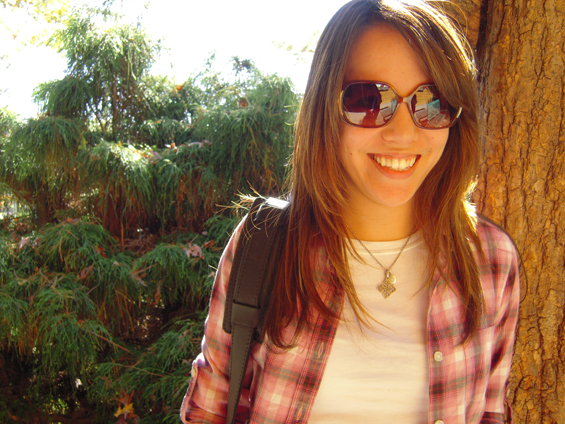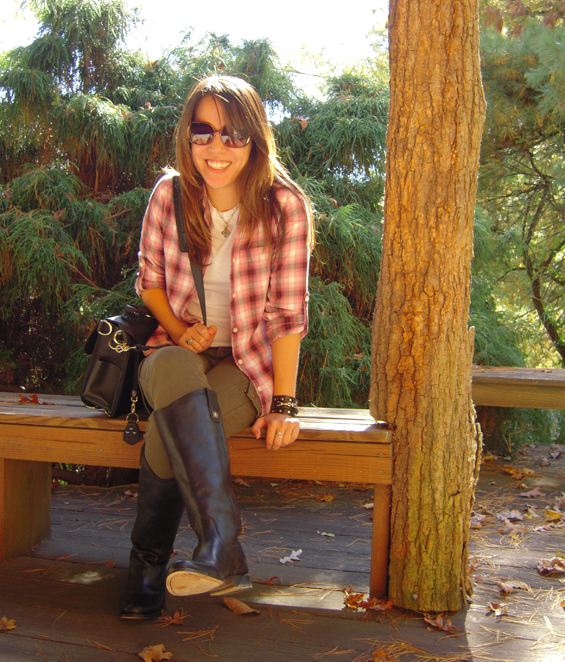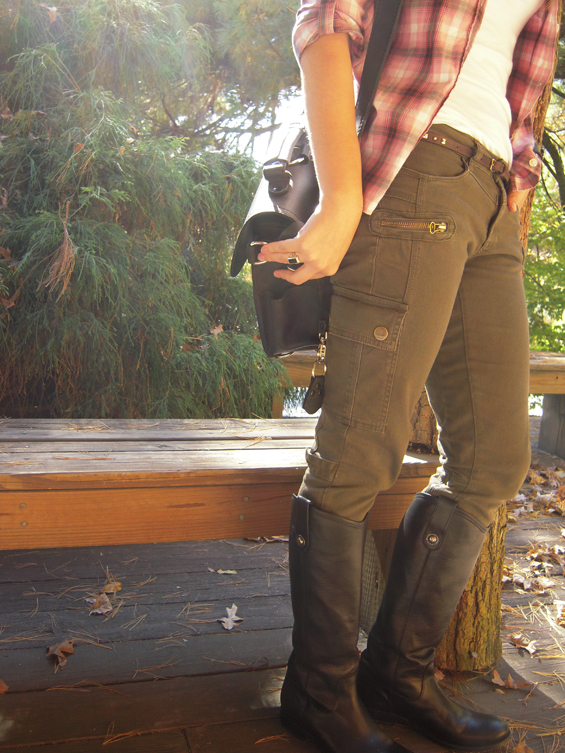 On Cath: flannel and tee from H&M? Blank cargos from Rockit Boutique (but you can also get them at Shopbop), Frye boots, gifted Michael Stars sunnies, gifted Saddleback bag.
My (Lar's) version:
I have that crocheted poncho draped around my mountain outfit tableau (so natural, I know!) because it's one of my favorite cold-weather pieces in my closet. Knitted by my uber-talented Aunt Lizzie, it keeps me very warm and puts most of my low-quality trendy clothes to shame.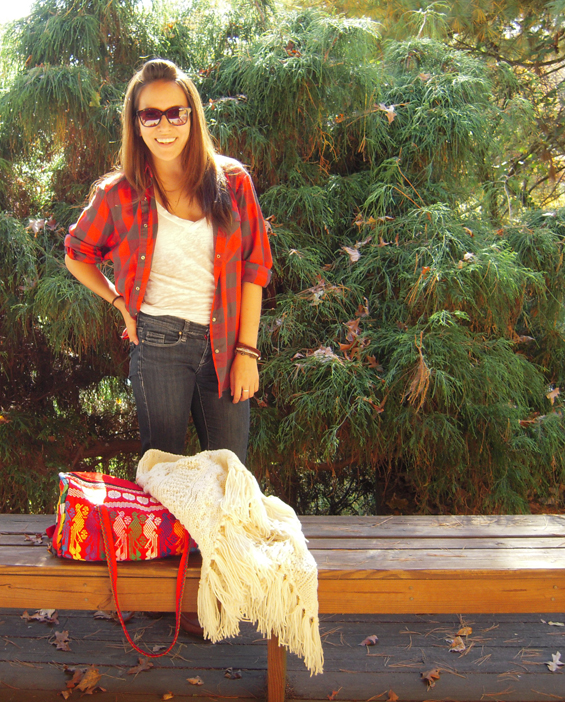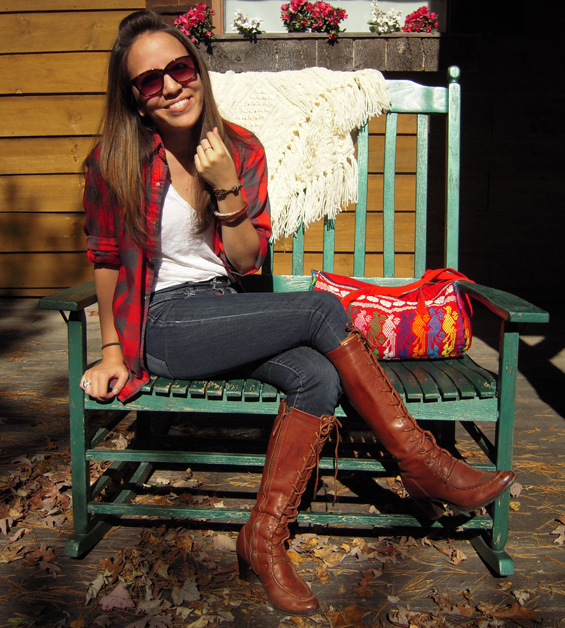 On Lar/me: flannel and bag are thrifted, jeans are Blank, boots are Frye, sunnies are gifted Michael Stars, and the bracelets are a mix from NOVICA and AE.
Oh and I included this gratuitous shot of my sunglasses below because I love the purple/brown colors on the inside of the frames (the outside is dark brown). I love a little oo-la-la for the wearer.