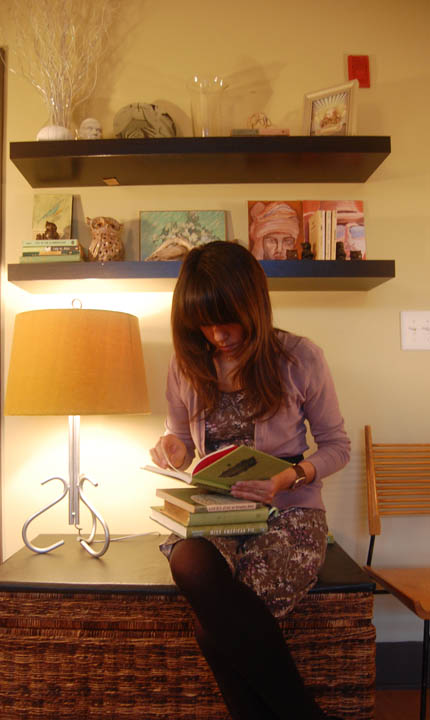 Even though Lar and I moved into this apartment about four months ago, we're still in the decorating phase. Why is it that we never seem to have enough bookshelves? Last weekend I decided it was about time to put up these floating shelves from Ikea. My dad was kind enough to help me anchor them on to the wall. Two hours, six giant holes in the drywall, some books and two paintings by Lar later, my weekend project was complete!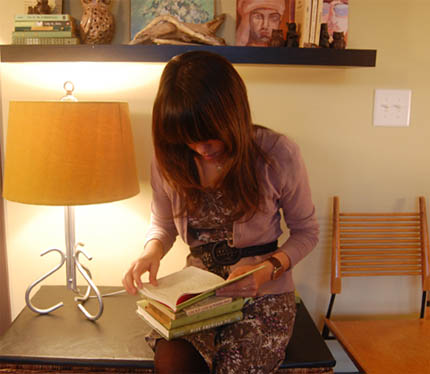 I wore this outfit a couple of days later and thought it kind of fit in with the bookshelves somehow. You can't see the shoes, but the dress is from Miss Selfridge (years ago), H&M belt and cardi and my favorite Nixon watch.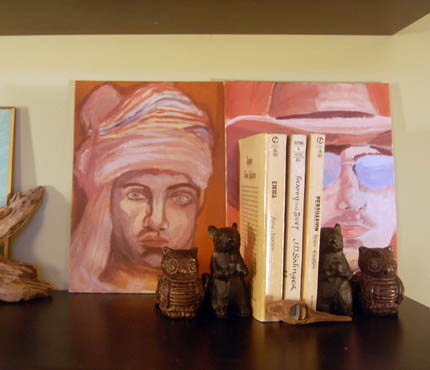 The lighting wasn't great when we were taking these photos, so I've only included one closeup view.