Urban Oufitters ($228) vs. Jildor ($140) for the same exact shoe, my Jeffrey Campbell thigh-highs.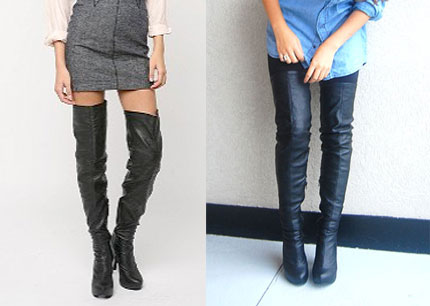 Now, why am I babbling about these shoes again? Because it shocks me that Urban marks their wares up like they do. I have always had a love/hate relationship with UO (the clothing design is great, but the quality for the marked-up price is less than mediocre). So I wanted to let you lovely readers know. if you are contemplating the thigh-high purchase, it seems Jildor is the way to go.*
*I'm not getting a commission form Jildor- I had never heard of them before my thigh-high search- but I hate that you guys might be scammed out of $88! Happy "thrifty" boot shopping!