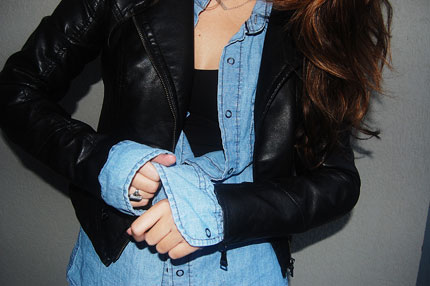 I am now 100% ready for the Fall. I don't enjoy the colder weather and the shorter days (and what's with the depressing rain, ATL?). The layers are fun and I like jackets (like this faux leather doo-dad I have on), but what I really live for during cold weather is the boots.
This year I finally succumbed to the over-the-knee trend. I toyed with the idea last year, but didn't pounce until I saw these Jeffrey Campbells a few months ago. I decided if I wanted to do over-the-knee I really had to commit. I wanted the boot as high up the leg as possible (not just kissing the knee)- and these fit perfectly and feel divine.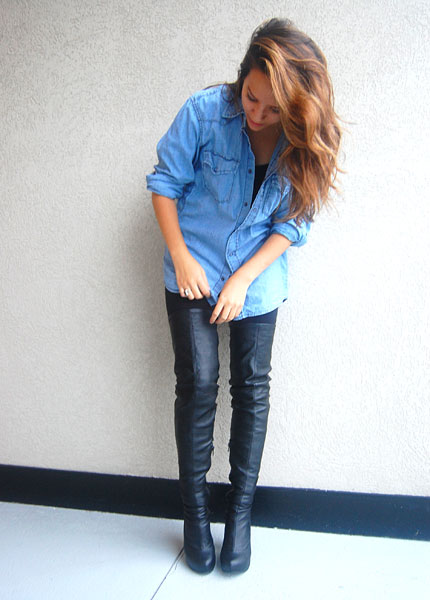 To keep them from looking too "Lady of the Night" I'll avoid miniskirts and pair them with oversized tops and skinny pants. My old men's H&M shirt grazes the tops of the boots- I like that. Good work, chambray.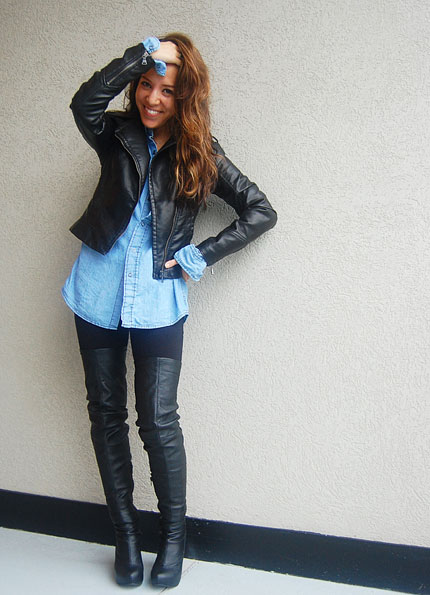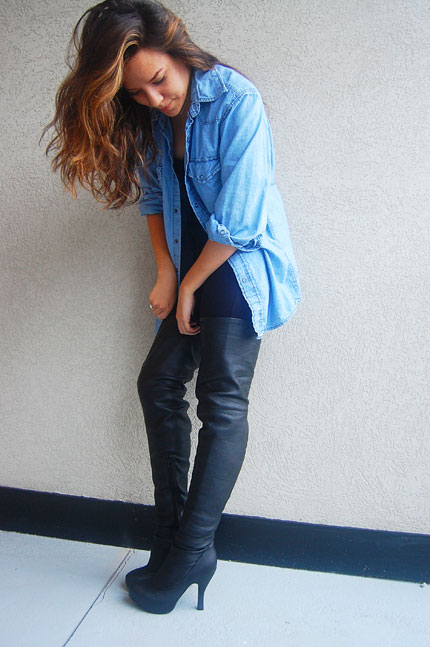 What do you guys think? Are you a fan of the Pretty Women boots or no? You know either way I'll wear them around until it gets back up to the 80 degrees next spring, but I'm curious to know what you think when you see boots this tall (tall or high?). If the you are looking for an over-the-knee boot sans heel, check out these gorgeous ones the lovely Becs of Style with Benefits found.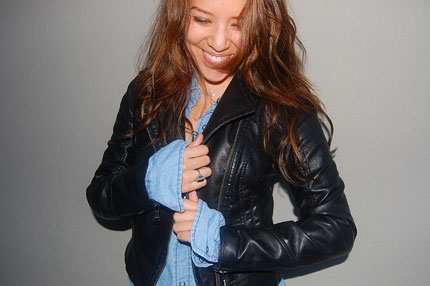 Jacket is Express, Shirt is Men's H&M, pants are from Bill Hallman, boots are Jeffrey Campbell
Happy Hump Day!