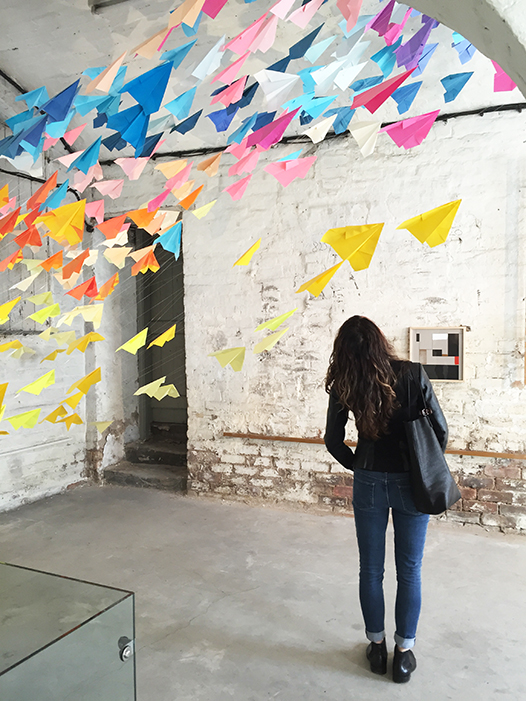 H&M jacket | (5 yo) Madewell jeans | Cos booties | Baggu leather tote
I'm in a transition phase at the moment. I love a good pair of jeans — nothing revolutionary there — but I'm a little jean-shy these days.
Ever since my first endo surgery almost two years ago, I've been a massive fan of leggings because. they are stretchy! Going through two invasive pelvic surgeries in the span of six months meant that anything with a non-spandexy waistband, got shoved to the back of my closet.
It's now been almost a year and a half since I had my second surgery and I still wear jeans only on occasion. That photo above is from this past weekend. I'd like to say I was contemplating the qualities of suspended flight, but I was actually thinking "oy this waist band needs some elastic in it." Seriously, I'd love to dress like a five year old all the time: flowy dresses or elastic-waisted trousers. Sounds amazing.
But I'm trying to wear jeans again just because I think part of my hang-up is mental. Leggings have kind of become a comfort blanket to me. And comfort blankets have a purpose, but it's good to leave them at home once and a while.
Or maybe I'll just become a yoga teacher and then I can wear my comfy trousers all day long!