Back in July, a few weeks after Matt and I had moved into our new apartment, this was what was going on in my boudoir (aka the bedroom that also houses my $99 amazon vanity — fancy pants, you know):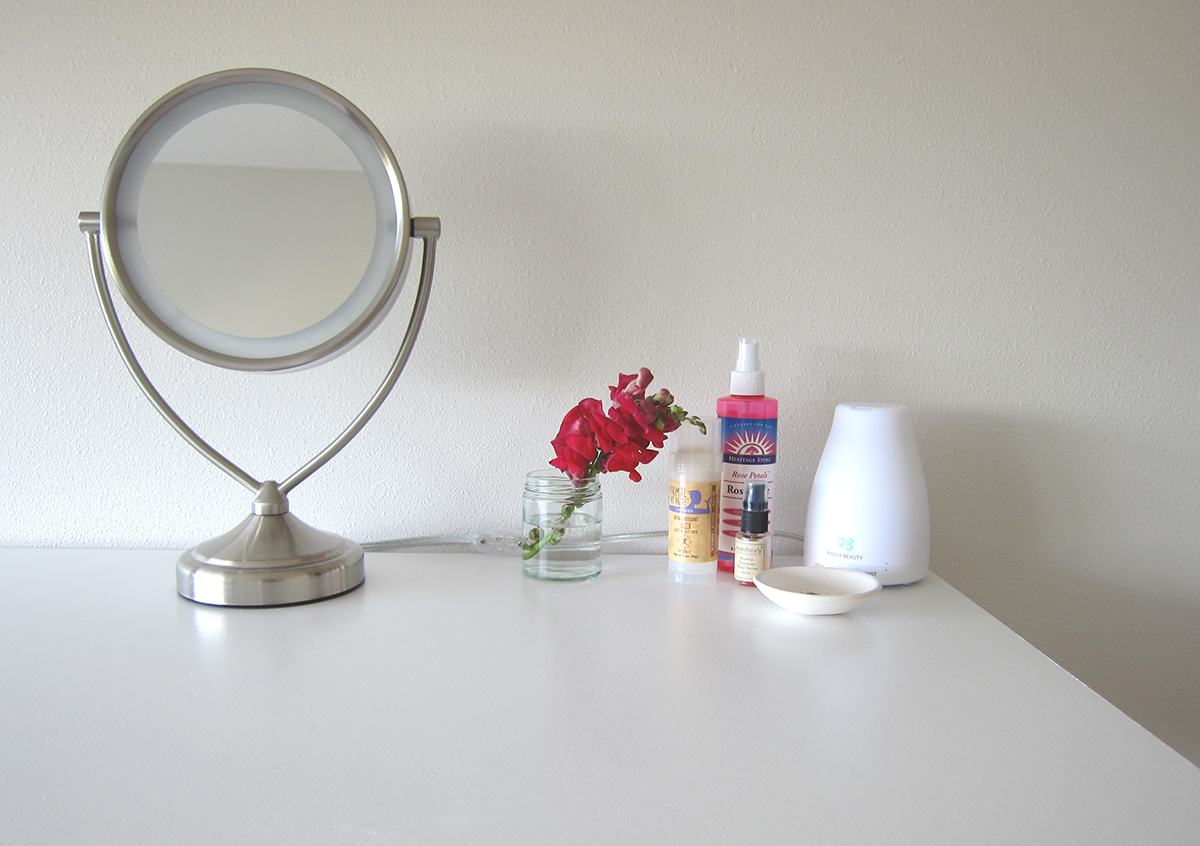 There's a teeny shallow drawer in the front of the vanity that housed all my make-up. I was so proud of my efforts to keep almost everything for my face and hair in the drawer or my storage ottoman that I use as a vanity chair.
I mean just look how clean and white and serene that all looks, right?
Okay, it actually looks a little too sparse in the above photo, but you can see the ottoman where my hair do-dads live.
I just loved the idea that most of my stuff was unseen. I don't like the clutter of lots of little bits and bobs — especially all the different colored labels that come along with them and do not match my neutral palette (except for you, Aesop. You, you do can sit on any surface you wish!).
But you know what transpired after a few weeks of being settled into our new space? I noticed I was leaving all my stuff out — on the floor and on my vanity, sometimes my bed. Because in the morning, when I'm rushing out the door, the last thing I want to do is carefully wrap up my blow-dryer cord and open the ottoman to put it away. And my concealer? Brow powder? No time for putting you away either!
So even though all the beauty products I own can easily fit in my storage areas, it wasn't working. My bedroom was only clean and clutter free when I had a moment to stop and put things away (you know, like that time when I took the above pics ;D) — and that rarely happened.
So that got me thinking.
As much as I want a space that looks like this: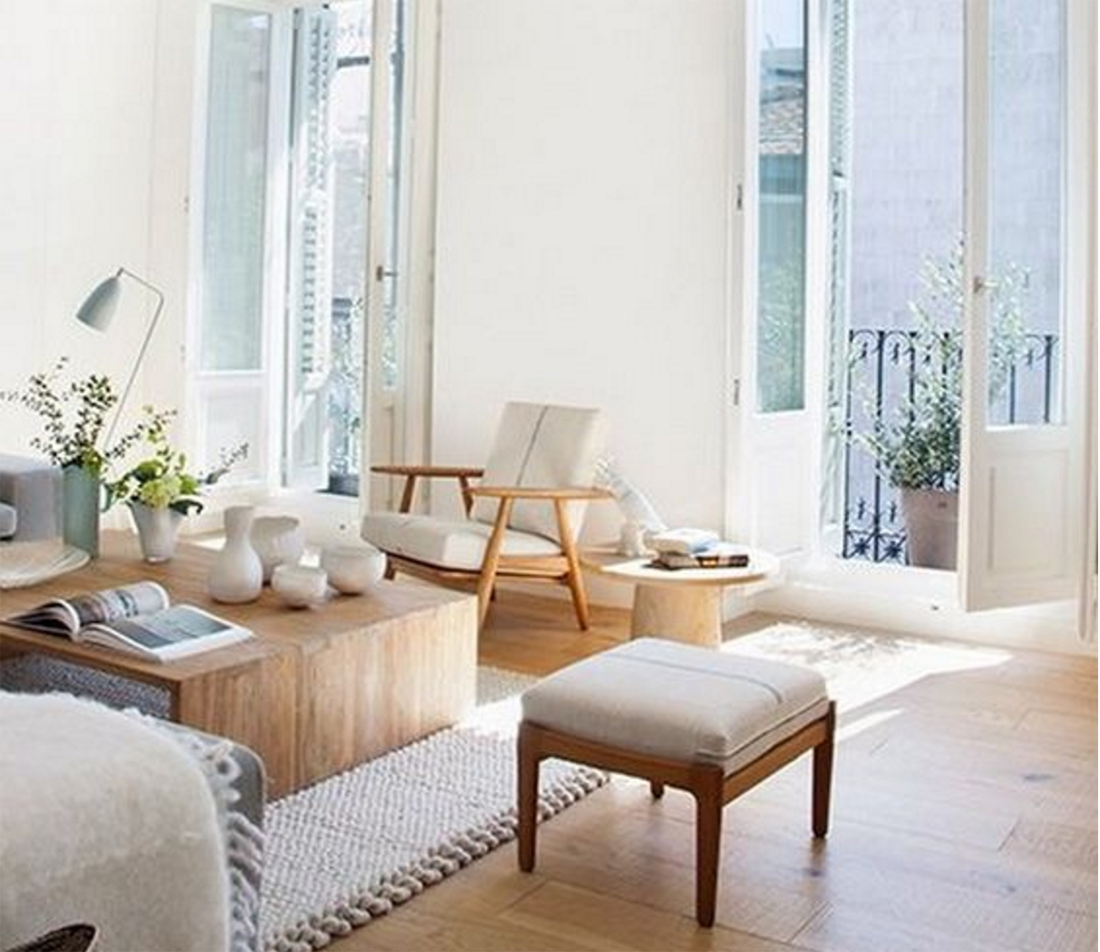 that is not how I live my life. I'm not saying things can't be clutter-free, but I don't want a space to not work. And it doesn't work if you can't use it the way you really use it.
So even though I initially thought — yeah I totes put allll my stuff away every single day. That was a lie. And I fought against it for months. I wanted to use my space how I thought it should look instead of how I really need it to function.
So I hushed my inner perfectionist (she's so noisy and bossy most of the time) and decided to think about how I go about my day-to-day face painting and hair doing — and set up my vanity that way.
So now it looks like this: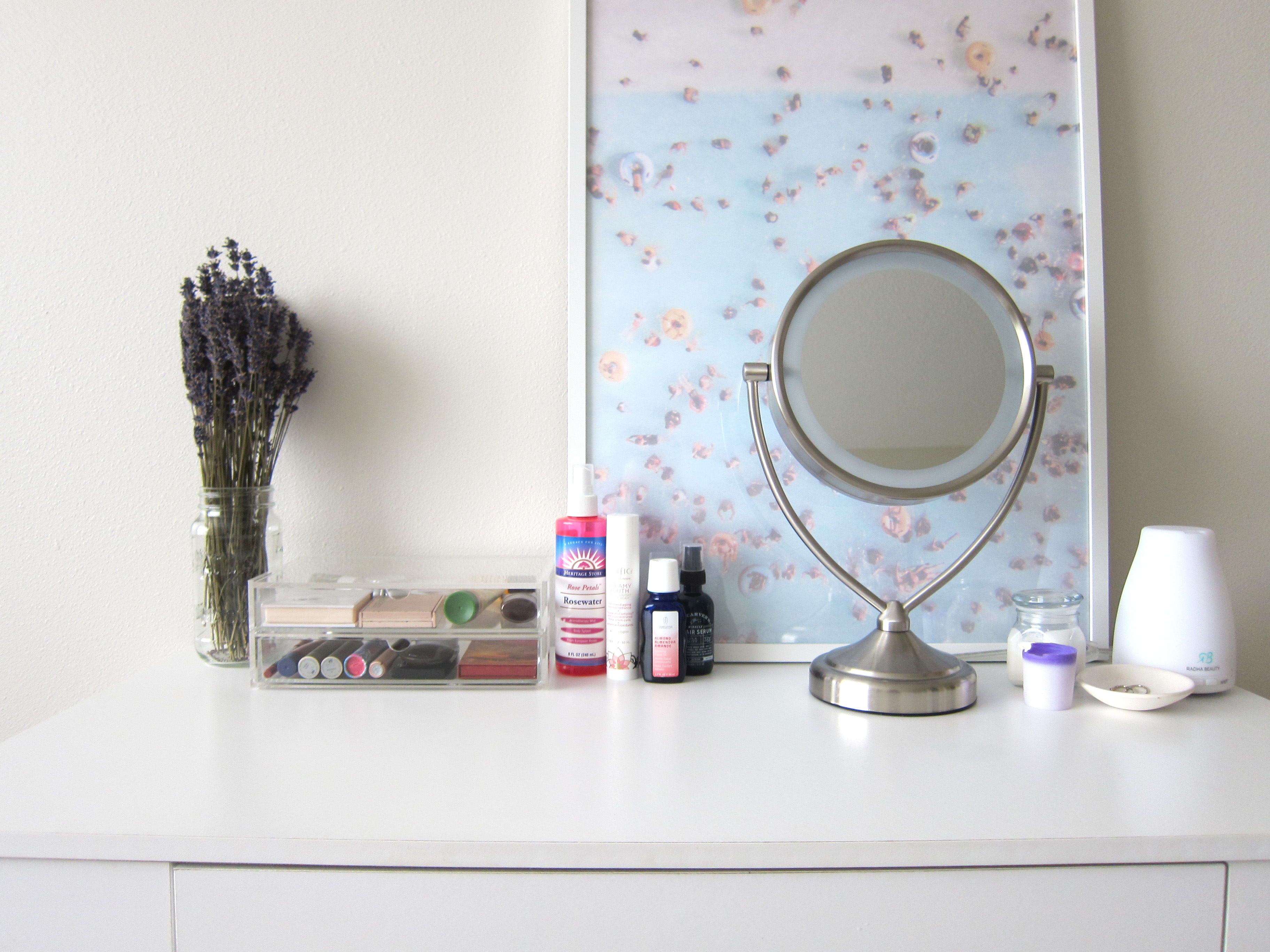 Yup still neat and tidy, but much easier to have my skincare and most-used make-up items at my finger tips rather than under my bum (that sounds weird — I'm talking about my ottoman storage again).
This also helps me remember the bits and bobs I want to use up. They won't get lost in the back of my drawer or bottom of the ottoman — which has recently lead me to buying way more overpriced skin serums than one person needs.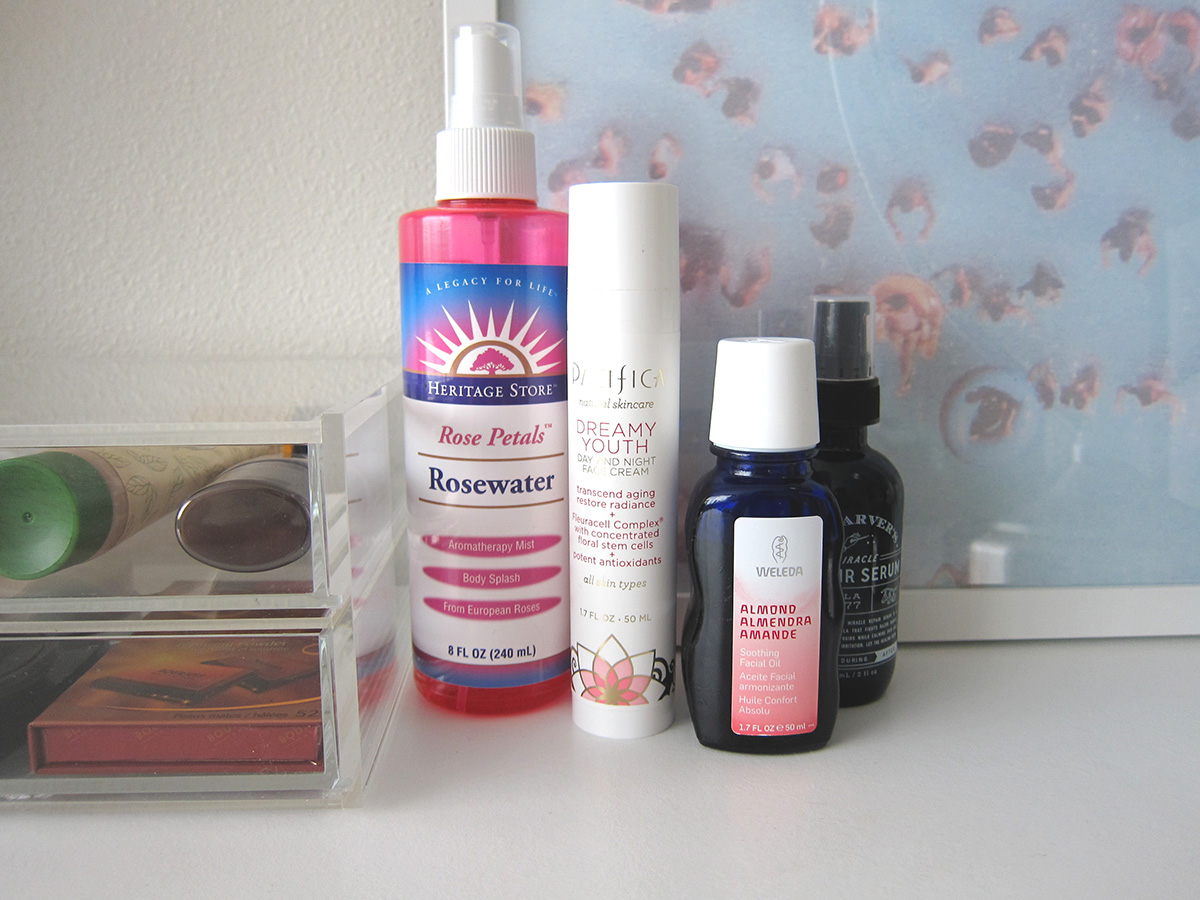 So even though it doesn't look like I'm living with less now, I'm actually less apt to buy more stuff because I see what I have on a daily basis.
This goes back to the pic at the top of this post. I think it's so lovely and serene, but apart form the obvious styling done we know even the most minimalist of minimalist don't live like this. When real people sleep there (who are these fancy pants people, Architectural Digest?), they would have a bottle of loud-labeled hand-lotion on their bedside table and cotton balls scattered on top of that vanity (with the teeniest mirror known to womankind) and a pair of pink Target pjs that say "Turnip the Beets" strewn on the bed. Or, you know, the rich person equivalent.