Dear Cath,
I know we've both been so busy this last little while. Too much happening. At this moment you are getting a potential house inspected and then off to Detroit, and then Oregon! Egads, lady, how do you do it?
Whenever things are more busy I feel like I have to share more pics with you because I haven't gotten a chance to tell you all the things. Inconsequential things like, my hair actually behaving some days. I'm trying to air dry it more often and sometimes it comes out like this (just added a teeny dollop of avocado oil to the tips):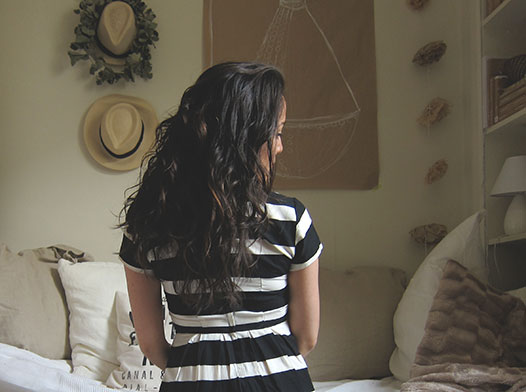 And spring has sprung in Edinburgh! We also still have plenty of grey, cold and wet days, but there are some glorious rays of sunshine thrown in for good measure. One day I even went bare-legged. and went all goose-pimply:
I've never seen bluebells before (I don't remember them from years previous in Edinburgh — too cold?) but they pop up everywhere, pretty cemeteries included: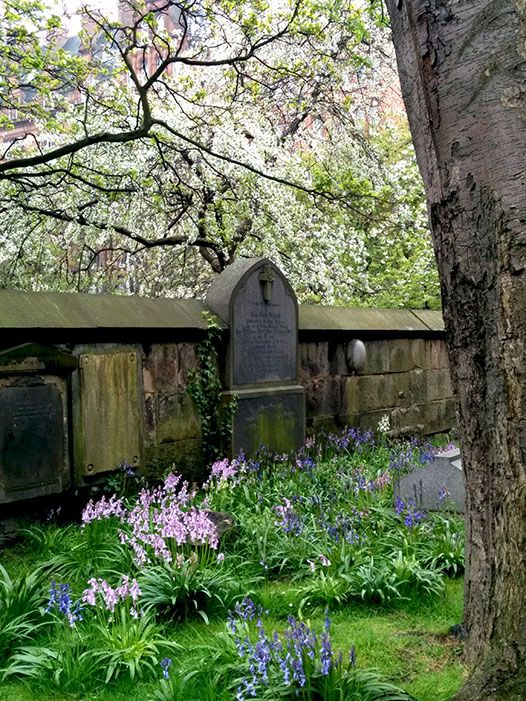 Bleeding hearts always remind me of our garden in Maryland. Ooo I so miss them and the peonies, lavender, lilac and lily of the valley!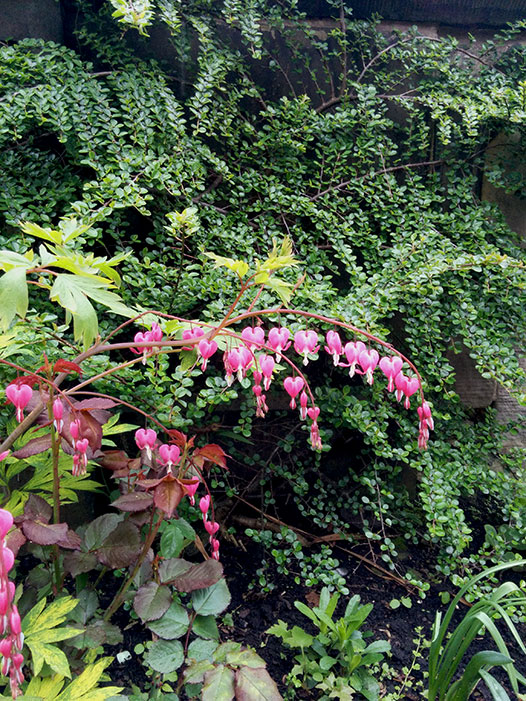 Do you remember the cherry blossoms in the Meadows? Last year the blossoms froze before they could bloom. I was holding my breath until they opened all the way. Just lovely, aren't they?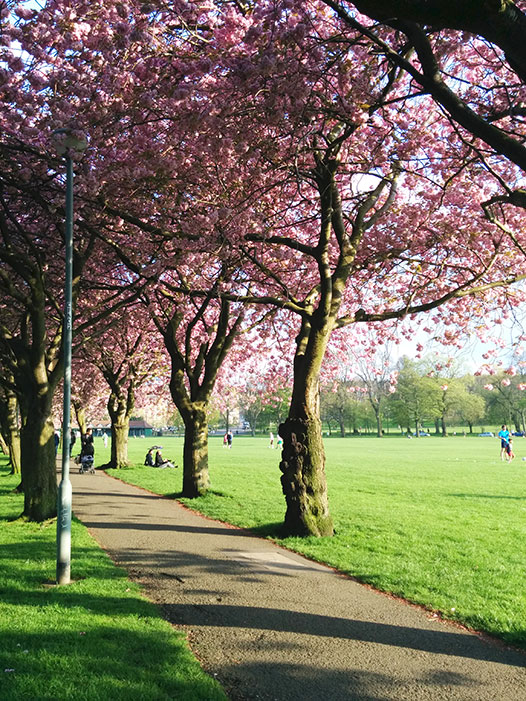 And a requisite Castle pic: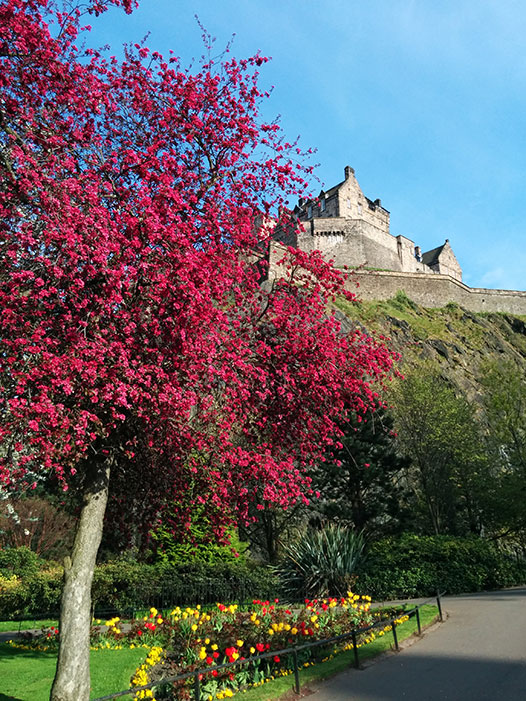 I know Atlanta is already hella hot. I can't remember what heat feels like, but I can imagine almost warmish!
I hope all your conferences go well. And house buying! Eeeee so exciting slash I know incredibly stressful — I so wish I was there to walk around the house with you and squeeze your hand.
I'll show you pics of the castle we went to last weekend in the next letter/post. You will love it. It's kind of Bloomsbury meets Renaissance holiday home.
Miss you ooodles and love you like bluebells love May!
Lar