Dearest Lar,
Do you realize that out of all of our close college friends that you were the second to get married?! I didn't realize that until I attend Ali's wedding this past weekend and figured out she was the fourth (Brie, you, Michelle, Ali). At 27 you got married "young" ;p. I sometimes wonder if going to a women's college slows down the marriage trend a bit amongst friends – we are an independent bunch after all.
It was so awesome to see everyone on Saturday. The only one missing from our group was you!!!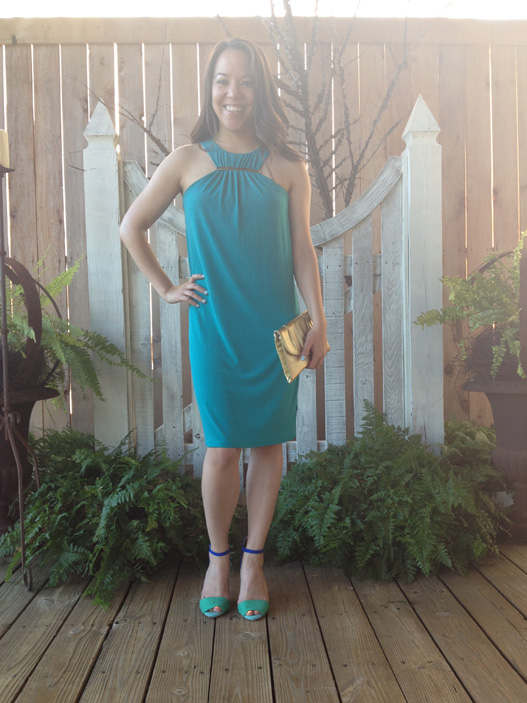 Michael Kors dress via TJ Max • thrifted clutch (similar here for $25) • Zara heels (similar here) • vintage clip on earrings • Essie Borrowed & Blue nail polish
Do you recognize the dress? I wore it to Troy's cousin's wedding two years ago in Colorado, but I accessorized a little differently. It's the most comfortable dress in the world. I remember when I bought it at TJ Maxx there was a black one too – I should have snatched it up!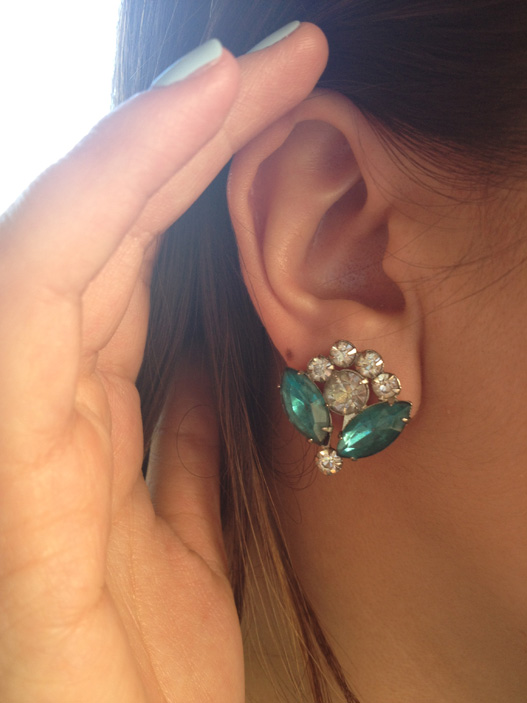 I finally got to wear the vintage earrings I got at Salvage last month. I love them so much and they were only $15! They did start hurting my ears after a while, but were still totally worth it.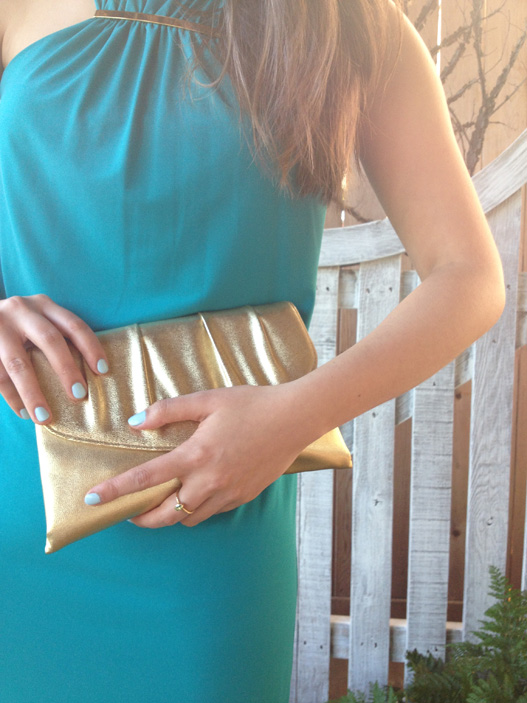 See how I'm wearing the ring you got for me in London? It's still one of my favorite pieces of jewelry. I get compliments on it all the time. It's so elegantly understated that no one would believe it dyes my finger green 😉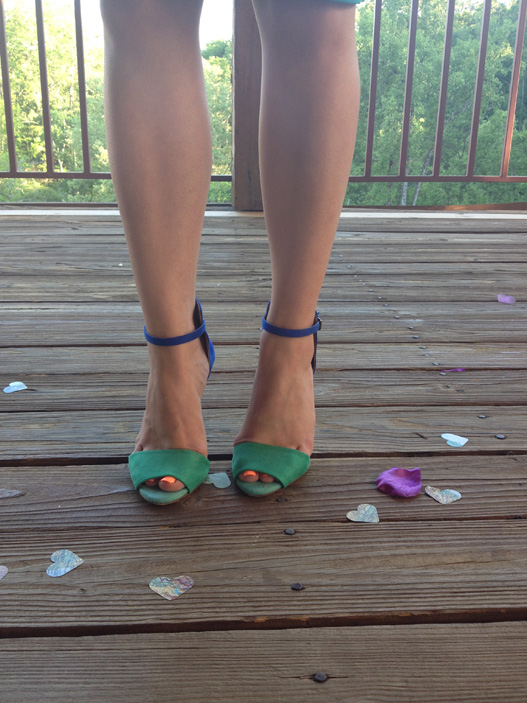 Since Ali and Brian love to travel together (they're going to Budapest for their honeymoon), the flower girls threw out petals and heart shaped maps. Brilliant idea.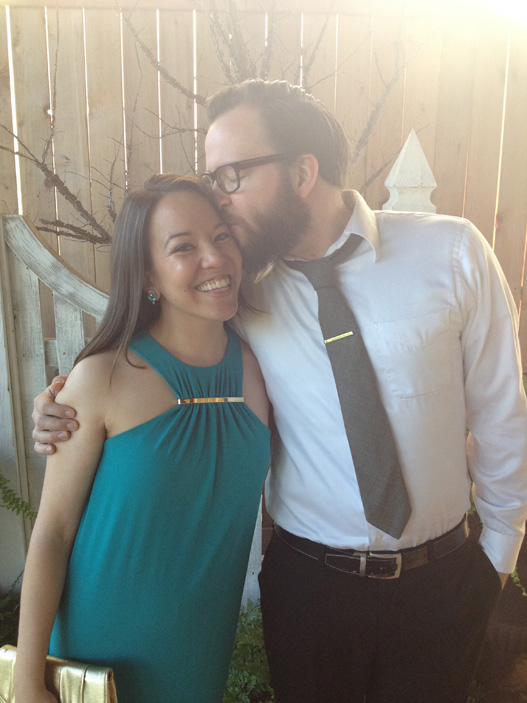 I posted this photo on Instagram and Ellen said that it looks like I'm wearing a giant tie clip standing next to Troy. It totally does!
The wedding was really fun and for a few hours I didn't think about school work or house stuff. These past few weeks have been so beyond stressful. The end of the semester is always crazy, but trying to find another house to rent and then deciding to buy a house instead is insane! If you had asked me two months ago if I'd think about buying a house, I'd be like, "Wha? Who are you talking to? WTF is homeownership?" I always figured I'd be a renter for life, but that was before I realized the rental market in the Atlanta was bonkers. Who knows, maybe a month from now I'll be an honest-to-goodness homeowner. And maybe in a few months I'll be filling this blog with home inspiration pics and DIY, but until then just keep your fingers crossed for me.
Thanks for being so supportive throughout this whole month.
Skype with mom on Sunday?!
Xoxo, Cath