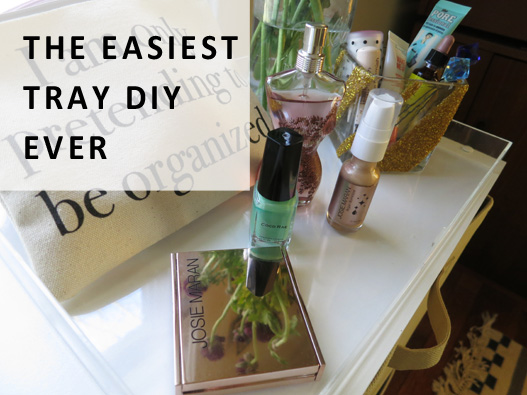 A couple of months ago I reorganized my vanity and realized I needed a tray to corral all of my stuff. I started searching all over online for an affordable tray. When I say "affordable," I mean like $15 or less. It doesn't exist. $26 was the cheapest I could find.
Then I remembered my friend, Katie, telling me about using acrylic frames as a tray. Brilliant! Even better? I had one laying around my house. One brand new tray for $0!!! If you don't already own one, you can purchase an 8″ x 10″ frame for $5 on Amazon.
Not that it's really necessary, but here's how you turn an acrylic frame into an acrylic tray: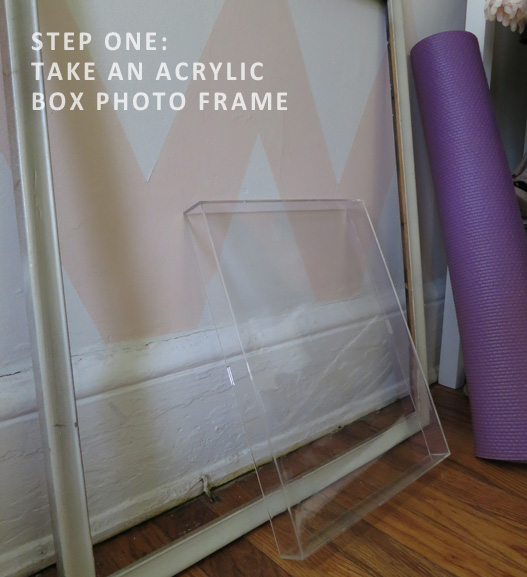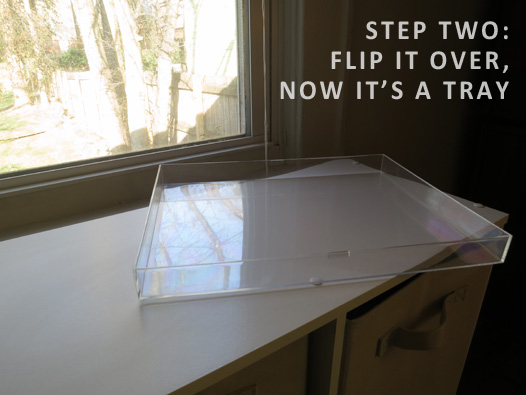 Boom. Done.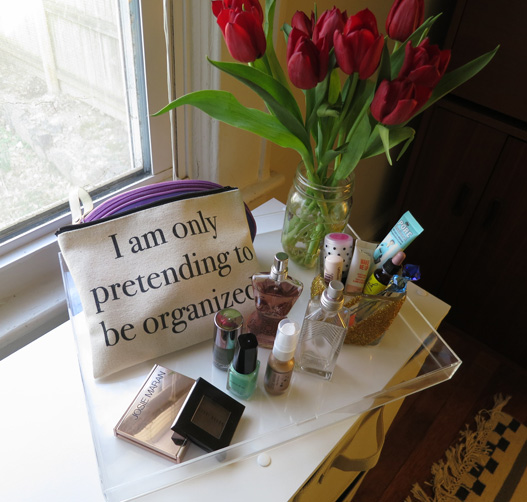 Easiest. DIY. Ever.
___________________
Dearest Lar,
Remember how we used to do crafts all the time? I loved creating stuff: a bunny pin cushion, magazines, paper dolls, necklaces, and a bunch of other stuff. When did we get too busy to have craft time?! I suppose creating a tray from a frame isn't the most crafty thing in the world, but I still felt a sense of accomplishment when I was done (in five seconds).
Next time we're together, let's have a crafternoon. Deal?
xoxo, Cath