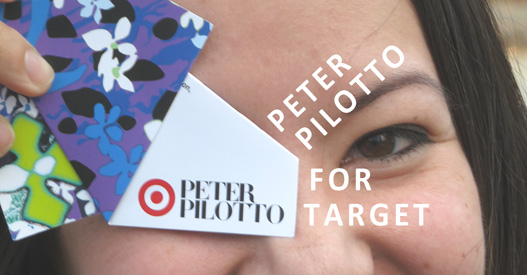 My friend, Meredith, and I have made it a tradition to wake up early and head to Target whenever a designer collaboration comes out. The Peter Pilotto debut on Sunday was no different. We headed over to our local Target and rushed the doors with about seven other people.
Honestly, I wasn't quite as excited about this collaboration since I'm not a big pattern/prints fan and this collection is nothing but prints. Nevertheless, I liked the modern cuts and shapes that I saw on the online lookbooks so I figured it was worth waking up early on a Sunday.
In person the items didn't look as crisp and bright as they appeared online, so I only tried on a handful of items: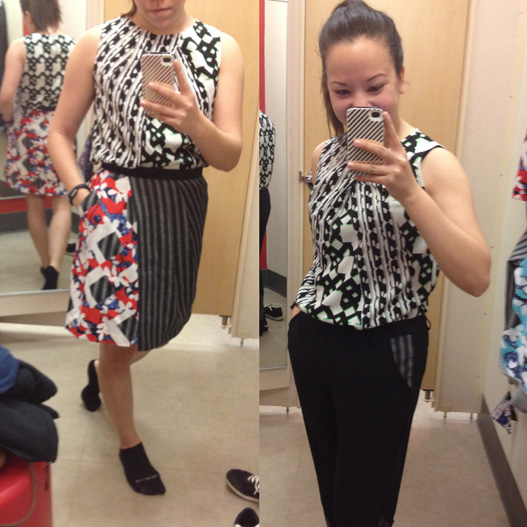 Tank Green Netting Print | Red Floral Check Print Skirt | Black Check Print Pants
I liked the way the tank fit, but I ended up not getting it because the print was too busy for me. The skirt was probably the worst fitting item I tried on. It puffed out at the waist awkwardly and fell just above the knee. The pants, however, were so comfy!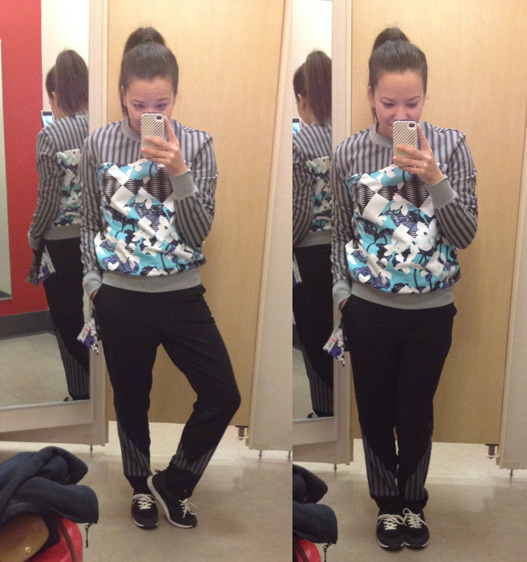 Light Blue Sweatshirt | Black Checked Pants
I really wanted the sweatshirt even though it's on the busy side, but after my 5-day, foodie trip to Seattle funds were a little limited and I could only afford one item. So I got the pants! They're more versatile than the sweatshirt. I can wear them to work, but they're also comfortable enough to wear with sneakers on the weekend.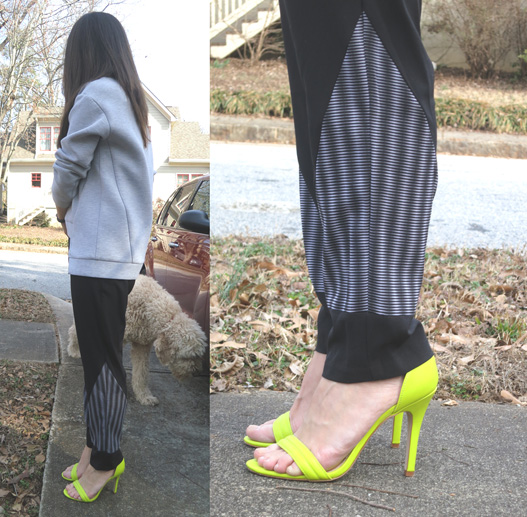 Now that I look at these photos, I think might get the pants hemmed ever so slightly since I plan on wearing them with these heels or black pumps. In the winter I'll wear these pants with the Funktional sweatshirt (above) and in the summer I'll wear them with a loose-fitting, black, short sleeve shirt like this one.
My favorite part is the little pattern detail by the pocket.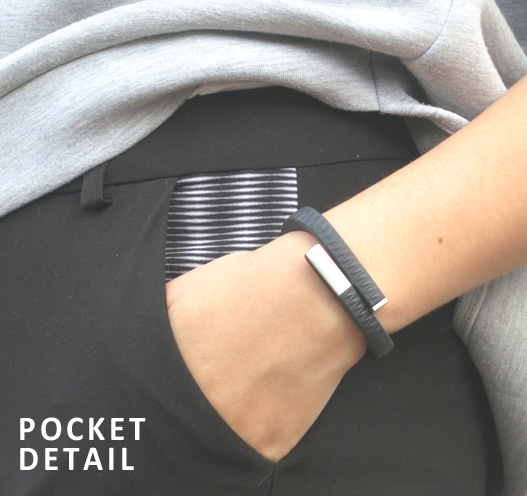 Have you checked out the collection yet? Did you buy anything? Even though Peter Pilotto isn't a household name, it sounds like the collaboration was incredibly successful. I'm hoping that the sweatshirt might eventually go on clearance in a few weeks, but it'll probably be sold out by then. Fingers crossed!
__________________
Update on Lar:
Lar was able to come home from the hospital today – woohoo! She's still on super strong antibiotics, which are making her feel like crap and she's emotionally and physically exhausted. Once she gets her strength back up, I'll have her check out all the sweet comments that you guys have been leaving.