Lar gave a great overview of our wonderful Thanksgiving trip to the Scottish countryside last week. Auchinleck House was unlike any place I've stayed at before. We spent six glorious days drinking tea, reading, watching our favorite tv shows and movies, and walking the countryside.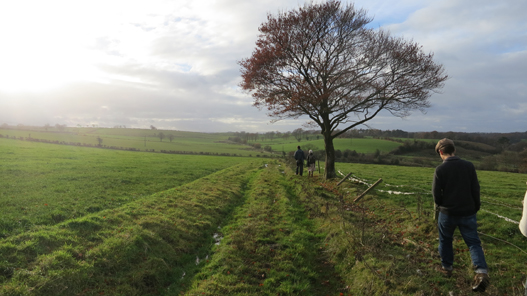 One of the days we spent four hours walking through the mud and cow patties. We thought we were heading towards Robert Burns' birthplace only to realize we were totally wrong (it was just a memorial). It was exhausting, but really fun.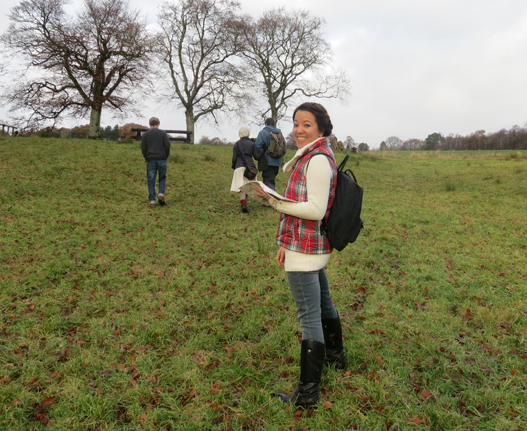 Chenille sweater (similar here) • Lands End vest • Gap 1969 skinnies • Fyre Melissa Button boots • Fjallraven backpack
I probably should have purchased these Hunters before this trip. Instead I wore my Fryes and they got completely caked in mud.
There was a map in the house that showed a nearby castle ruins. We failed to find them, but we did find some really great bridges – and lots of sheep!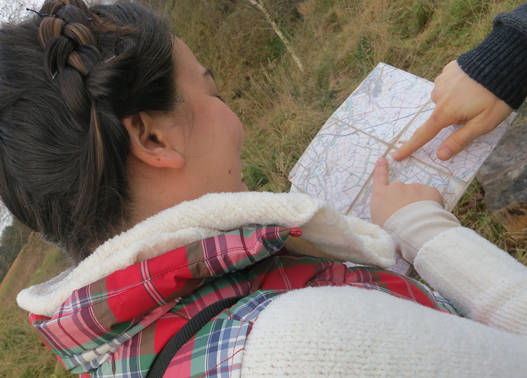 You can't necessarily tell from these photos, but we really lucked out with the weather. It was kind of warm and we saw the sun every once in a while.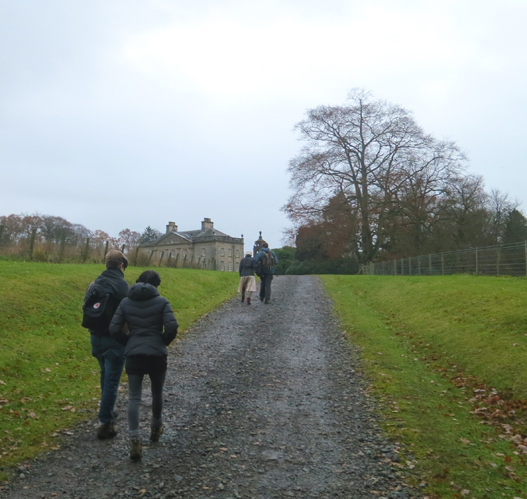 For all the loveliness of the countryside, I get antsy if I've been away from a city for a few days. So we took a quick day trip to Glasgow and it was wonderful!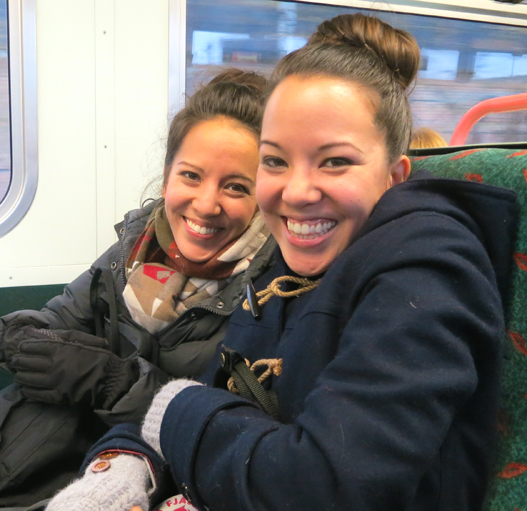 Even though I studied abroad in Edinburgh for six month in 2004 and have visited Lar a couple of times, I've never spent time in Glasgow. It's an amazing city – just as wonderful as Edinburgh, but in a less refined, more metropolitan kind of way.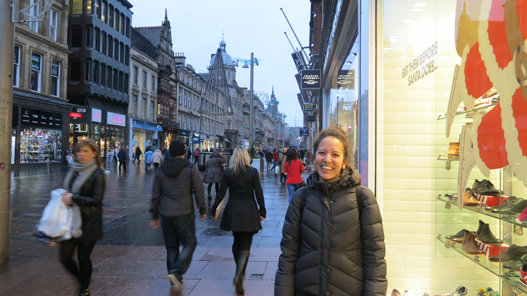 Lar and I did a wee bit of shopping (COS, Office, etc.) and then met up with Matt at Starbucks where we finally got someone wifi (which equals civilization to me because I don't have an international phone plan). I also geeked out a little bit in front of a police call box – The Tardis!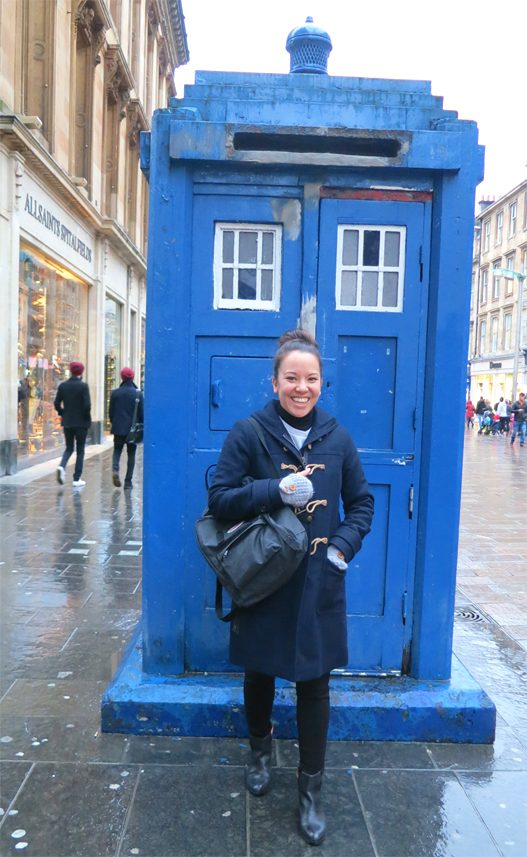 J.Crew coat (from the Clearance sale!) • Funktional sweatshirt • Madewell pants • Jeffrey Campbell boots
How amazing are the lights on this street? This is right next to the Gallery of Modern Art and it makes the city feel so magical.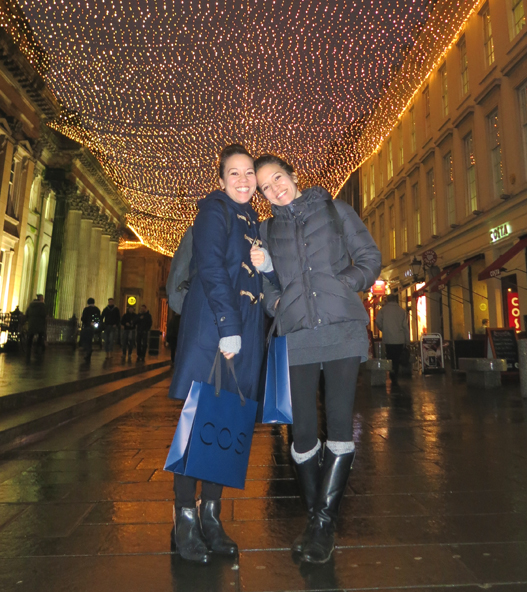 It was so much fun to spend a day in the city with my twinie, but it was equally as nice to come back to "our" home in the country and warm up with cups of tea – and the sweaters we bought at COS.
___________
Dearest Lar,
I'm still cherishing our Thanksgiving week together, but it already feels like it was over a month ago! The only good thing about that is that it means you'll be coming home for Christmas soon.
I just bought your Christmas present today. I almost tweeted about it and then remembered you actually read Twitter ;P
Hope you have a wonderful week! Skype you next weekend.
xoxo, Cath