So I might have been a bit premature about saying goodbye to summer in the last post since the highs have been in the 80s this week. I just so badly want it to feel like fall right now! I know, first world problems and all that. . .
This past weekend, the weather was perfectly crisp in that almost-fall-in-the-south kind of weather. Troy and I took our dogs for a quick walk to our local doughnut shop.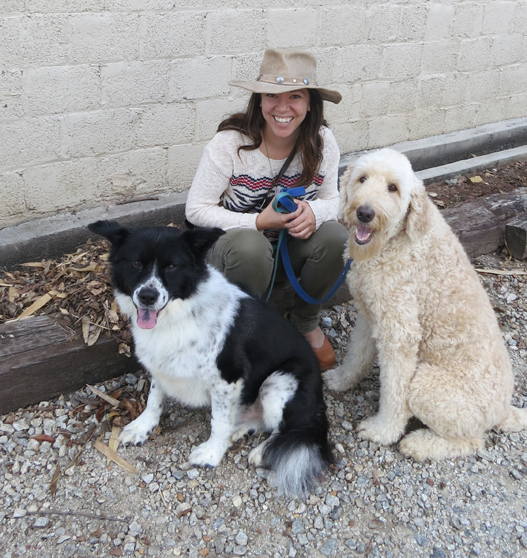 Revolution Doughnuts is walking distance from our house and is always packed on the weekends. On Sunday I got a latte and pumpkin spice doughnut. FYI, for those of you in the Atlanta area that are vegan, a lot of Revolution's cake doughnuts are vegan. For you non-vegans, everything at Revolution is delicious – no matter whether or not they have animal by-product in them – yay butter!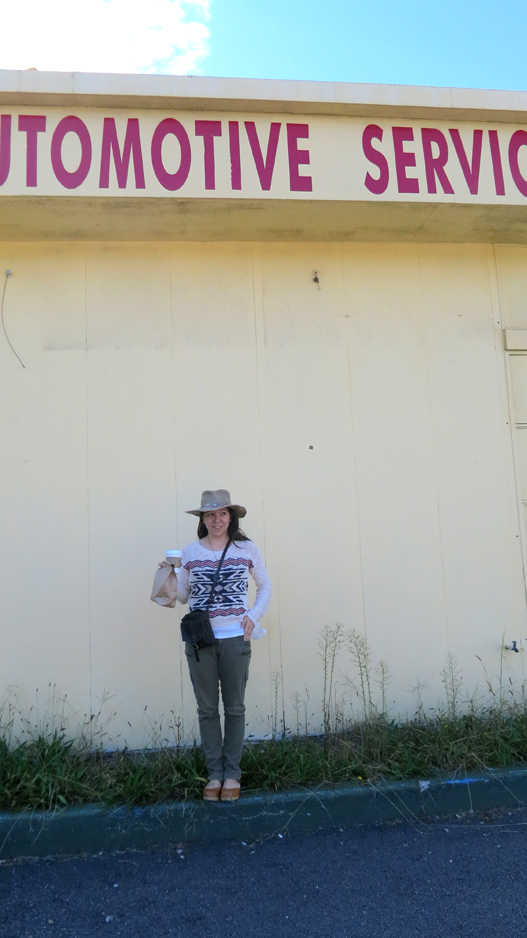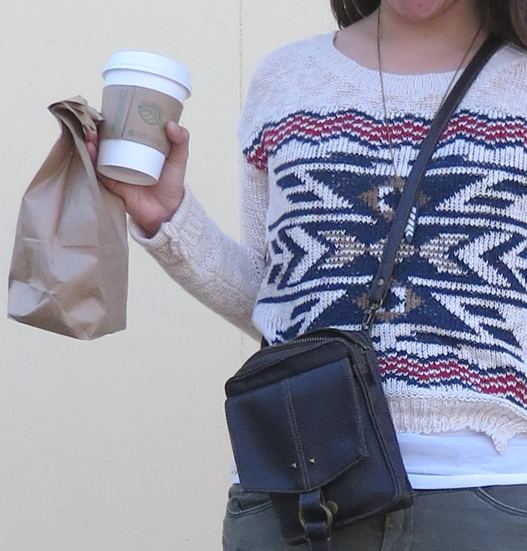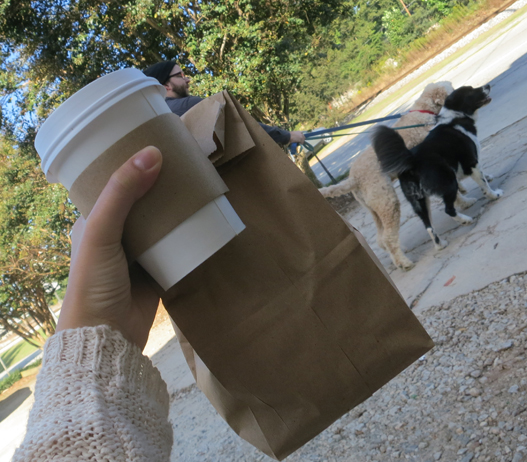 I've lived in Decatur for almost a decade and tend to take the small-town feel for granted. Can't everyone walk to a local doughnut shop on the weekend?! But ultimately, I know how lucky I am. I know all my neighbors and I live 6 miles east of a large city (hello Atlanta).
Speaking of large cities, I'll be in New York City for a few days next week (work related, not blog related). If you're in the area, let's meet up! I love meeting up with my blogger friends and already am planning to meet Diane from Snapshot Fashion in person – finally! Just email me at asiancajuns at gmail dot com.
___________________
Dearest Lar,
Do you remember the very first day we arrived in Edinburgh on Jan. 2, 2004? We dropped our luggage off at our hotel and walked the entire city, well at least most of the city. That was such a magical day. Exploring an amazing city together. Little did we know that we would totally fall head over heels in love with the Scots and the city AND that you would call it your home 8 years later.
I always remember that day and am reminded of how well we explore cities together. I wish you were coming to New York with me next week. I know we've been to New York together, but it's been years! I think the last time we visited together, American Apparel had just opened up its first east coast shop. How young we were – so naive!
Who knows, maybe the next time we visit New York together, the federal government will be functional again! I kid of course 🙂
Hope you're having a smarvelous week!
xoxo, Cath