Atlanta might not be as chilly as Edinburgh this time of year, but it's slowly beginning to feel like fall. Late September/early October is still pretty warm, but you usually have to wear a jacket in the morning and evening. Having to wear a jacket at all means fall has arrived in the south – at least according to me.
These photos are from a few weeks ago, but I figured they were good end-of-the-summer ones. I wore this outfit to the Decatur Kitchen Garden fundraiser dinner along with a gallon of bug spray. It didn't get very cold last winter so the bugs have been extra bad this year – don't even get me started on the amount of Raid I've used in my house for the past few months!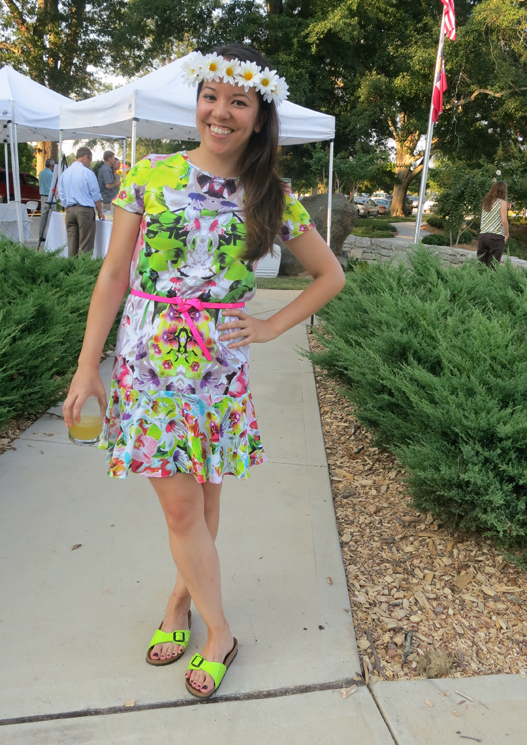 Headpiece by Flower Crown Society • Prabal Gurung for Target dress • American Eagle belt • neon Birkinstocks • yummy prosecco cocktail by Leon's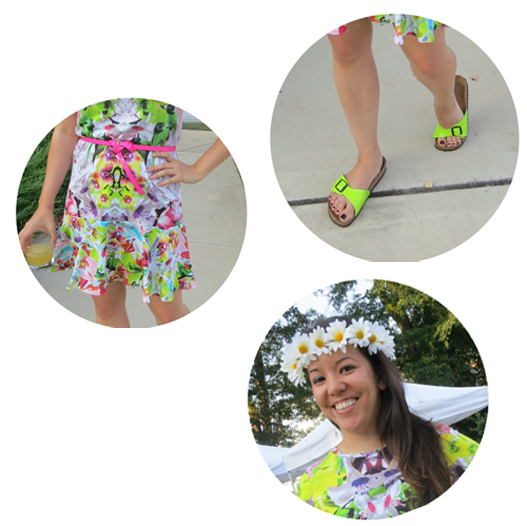 The dinner featured multiple courses by local chefs and bottomless glasses of wine that was of much better quality than I'm used to drinking. I can never go back to two buck chuck again! Actually, who am I kidding? I will never turn my nose up to wine from TJ's.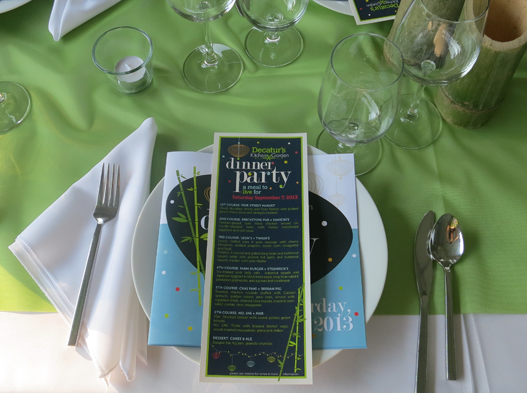 Did I mention the event was in the historic Decatur cemetery? Sounds weird, I know, but it was actually a beautiful setting.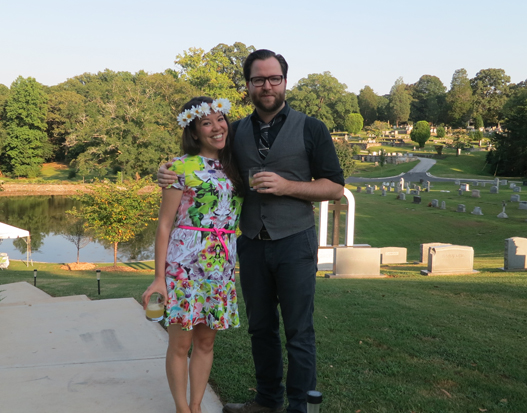 The best thing about this summery/springy Prabal Gurung dress is that it'll actually transition to winter really well. There are bits of black in it so it'll look really good with black tights and a long cardigan.
This is my favorite time of the year: jacket weather, cool evenings, pumpkin spice everything (Lar and I have been making these healthy cookies). Stay tuned for my Wednesday post for a more fall-ish outfit than this one.
Before I end this post, here are two more things to get you started on a Monday:
1. If you haven't done so already, make sure to enter our Fantas Eyes give away. I'll choose five lucky winners tonight. Each winner will get two pairs of sunglasses and a scarf. Contest ends at 5pm!
2. Download your free copy of Sarah's ebook Be Your Own Style Icon – 15 Insanely Clever Tips and Tricks. I love how she included photos and tips from dozens of bloggers – including AsianCajuns plus some of our favorite bloggers like Already Pretty and Respect the Shoes. Enjoy!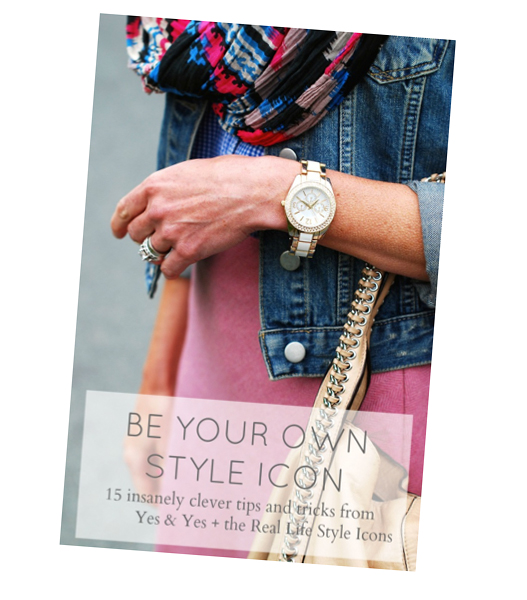 __________________________________
Dearest Lar,
You would laugh at me if you came to Atlanta right now. It probably feels like a hot Scottish summer here. Nevertheless, I'm grasping onto signs of fall because I love this time of year. It's still a little too warm to wear boots in Atlanta but I see women doing it so I know I'm not the only one looking forward to cooler weather.
Did I tell you about the sheep at the local cemetery? They've been shipped in for a week to eat all of the invasive plants and they're so cute! It's probably not that impressive to you since there are ten times as many sheep in Scotland as there are people. Still, you have to admit that it's pretty cool.
I wish I could send you some extra sunshine!
Love, cath