Apart from a purple iMac in high school, this bag is by far the nicest thing I've ever won – ever! If you follow AsianCajuns on Twitter, Vine or Instagram – or if you've seen me this past week at all – you probably already know about this. Seriously, ever since this beautiful bag was shipped to my house, it hasn't left my sight and if anyone comments on it, I blurt out, "It'saPhillipLimbag! Iwonit!!!!!" It's buttery soft and super versatile.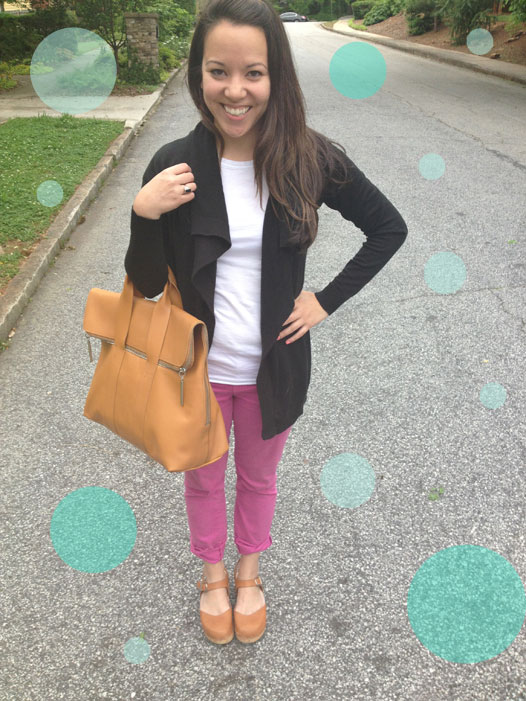 New York & Co cardi • Michael Stars shirt • J Brand pants • Mia clogs • 3.1 Phillip Lim bag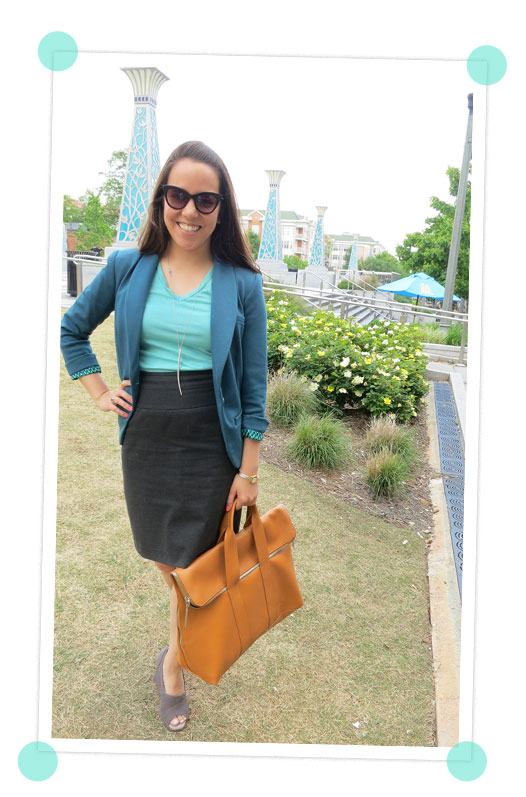 Marc by Marc Jacobs sunnies • Target blazer • H&M V-neck • necklace from Sq/Ft • The Limited skirt • TOMs wedges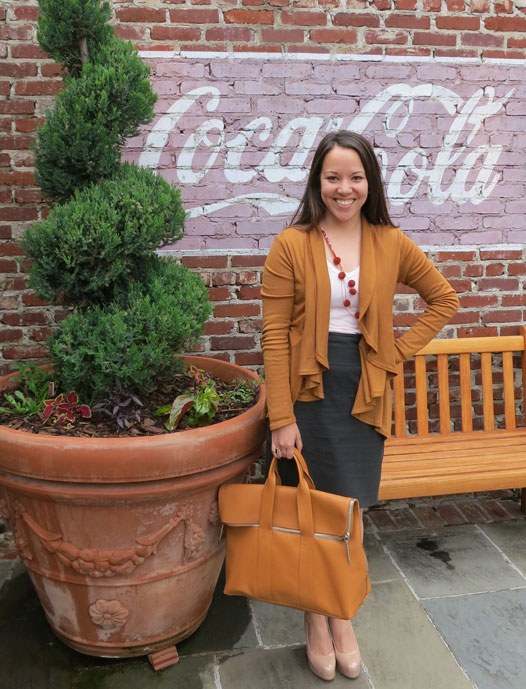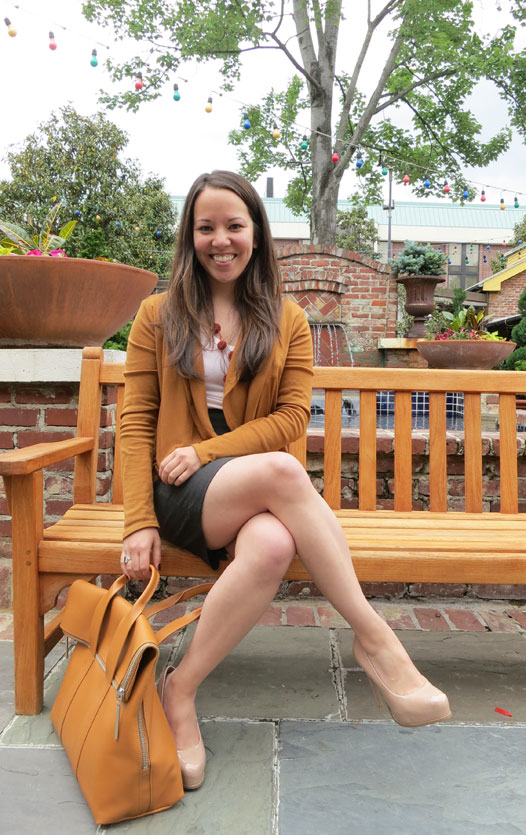 Fab'rik cardi • American Apparel V-neck • necklace from Mingei World Arts • The Limited skirt • heels from Kohl's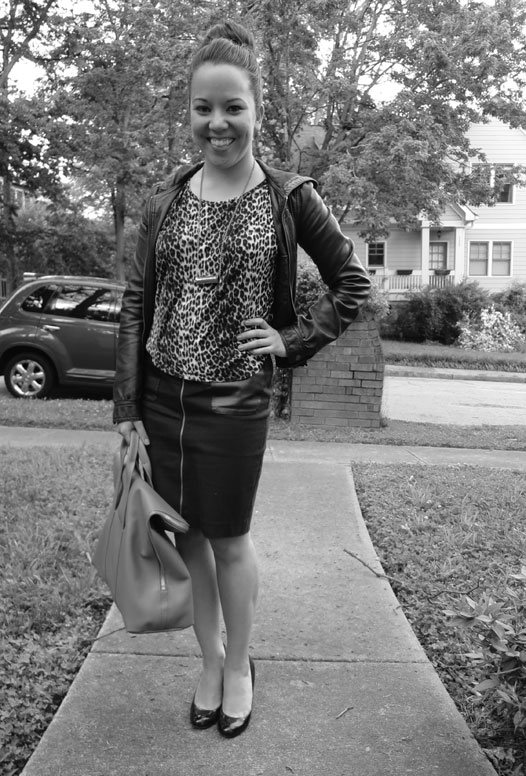 H&M jacket • Forever21 top • Club Monaco skirt • Mettle necklace • BCBG heels
So how did I get so lucky? I took part in a Keep.com contest a few weeks ago where I created a spring inspiration board around the Phillip Lim bag. I entitled it Spring is Bright! and posted everything that I would purchase for the spring if I had all the money in the world. The board is all about neutrals with pops of color. See the whole board here. Are you on Keep? If so, follow me and I'll follow you back! If not, get on it already!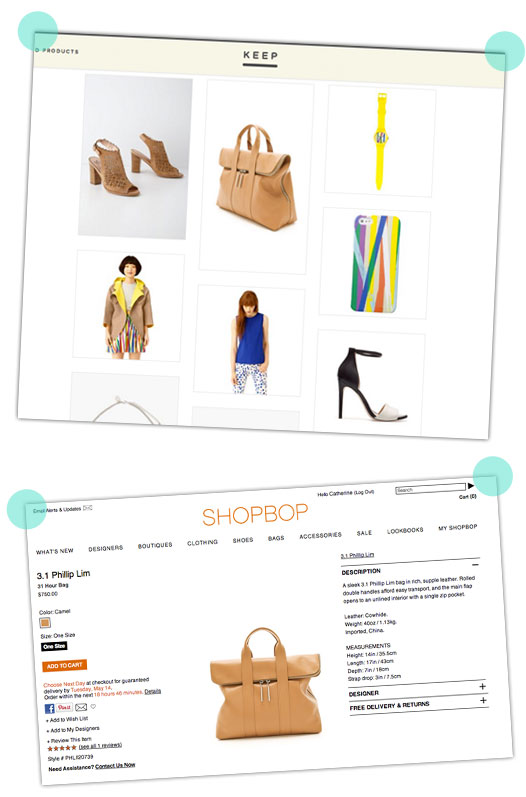 If you do happen to have all the money in the world, or at least $750 to spend on a bag, you can purchase it here on Shopbop.com.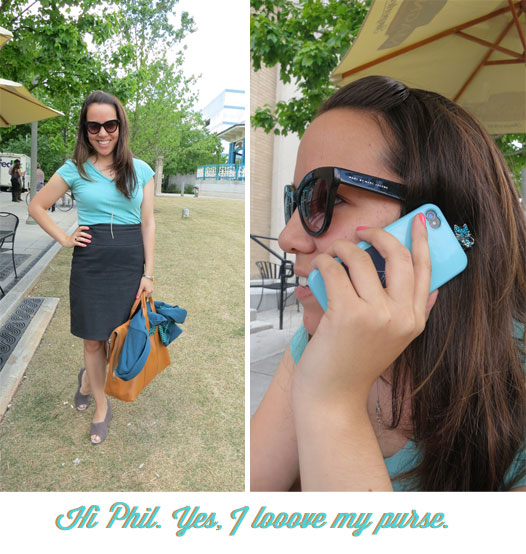 I feel like now that I have a Phillip Lim bag, the designer and I are basically on a first name basis 🙂 And yes, I have a cellphone charm!
On an unrelated note, I spent Friday evening on a Google hangout hosted by Snapshop Fashion and Seven Autumn Leaves – it was so much fun! You can watch the hangout here.
Also, check out Pocket of Presh's coverage on last week's Rent the Runway event at the W in Buckhead that I attended. It was so great to see so many Atlanta style bloggers!
Have you ever used Rent the Runway? I'm thinking about renting a dress for an upcoming wedding. I'll keep you all posted!
_____________________
Dearest Lar,
I wish you could see my new bag in person! My only complaint? It's so large that now I have an excuse to put everything but the kitchen sink in my purse. The other day it got so heavy that it left a giant indentation on my arm! I know, I know, first world problems.
I'm so glad we got to Skype twice this weekend. It always makes my day so much better when I get to "see" you!
xoxo, Cath