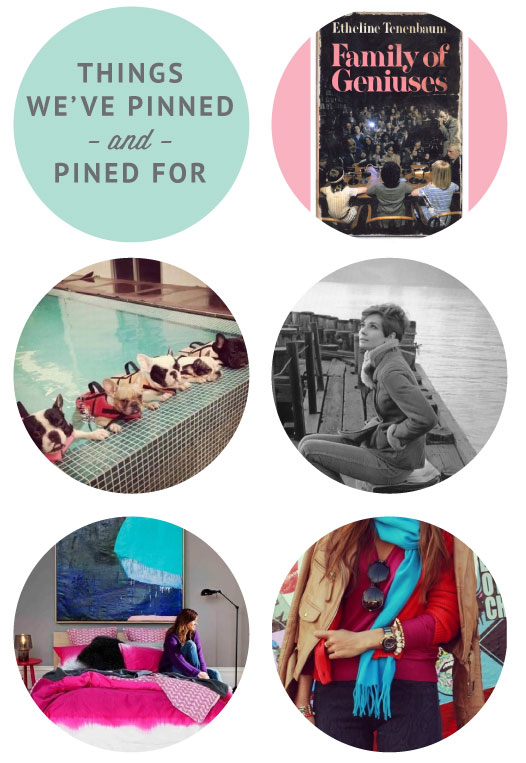 Happy Friday, Bloggerinos (that's you)! We're starting the weekend off with some goodies from our pinterest boards. It's been a long week for me and I need some pinspiration to ease me out of a stressful week:
• You can follow AsianCajuns on Pinterest (and Cath here and Lar/me here) if you fancy some more pinspiration and puppies in swimming pools — awwwwww!
• Guess who traveled almost a million miles in the past four years? Hint: her initials are H.C.
• A sparkly make-up tutorial from one of our favorite bloggers.
• The necklace we get the most compliments on when we wear it (I say "we" cuz we share it)
• A SuperBowl make-up tutorial. Yes, you read that right.
• Your inspirational reading for the weekend.
• One of our guilty pleasures is following Kate Middleton's style choices. We aren't the only ones. In the latest British Vogue they chronicle everything from the size of her curls to the preferred angle of her fascinators in a six-page spread called Katepedia.