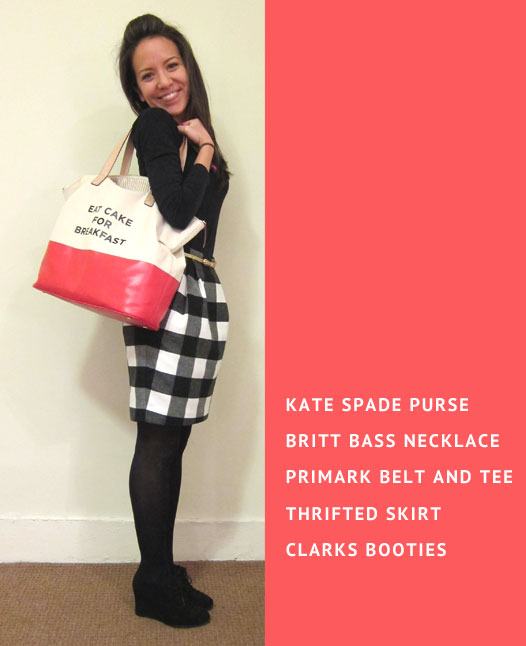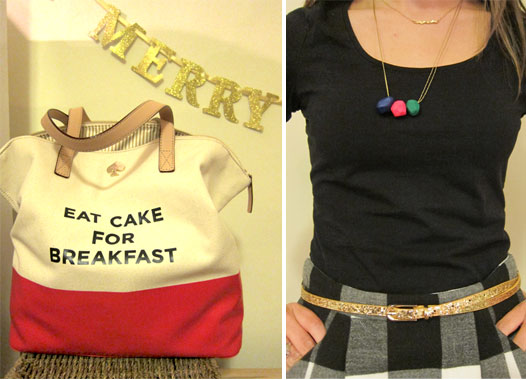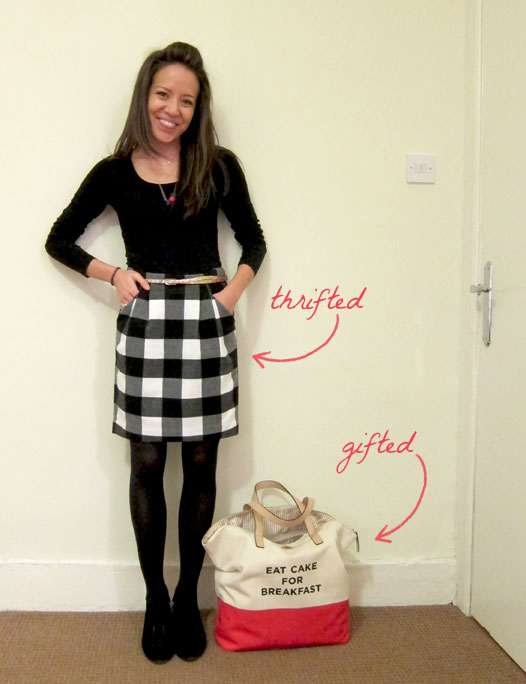 Happy New Year, lovely readers!
So what's new with you?
I'm back in Edinburgh (way too far away from Cath again) after a lovely two weeks back in the States. I have a new bag and a new (thrifted) skirt. And a new job! Yup that's right. I no longer wear sweat pants 24/7. I've been so inspired by Cath's workwear these past few years, and I'm trying to live up to her stylish ways.
Do ya see me with the tights, and the pencil skirt and the accessorizing?! I also have a lovely new Kate Spade bag with my name on it (or close to it) given to me by Cath and my mama for Christmas. I'm all professional and stuff!
p.s. Is it spring time yet? I have to admit that post-holiday winter is my least favorite time of the year. Resolutions schmesolutions — I miss the sparkle and warm fuzzies of December. Who's with me?
—-
Dear Cath,
You are my work-wear guru. I'm still getting the hang of it, but I haven't touched a pair of "yoga" pants since starting this job. Maybe you should make a special trip out here to show me how it's done properly. You know, like tomorrow. Wonderful! See you then!
Love Your Deluded yet ever hopeful Twin,
Lar