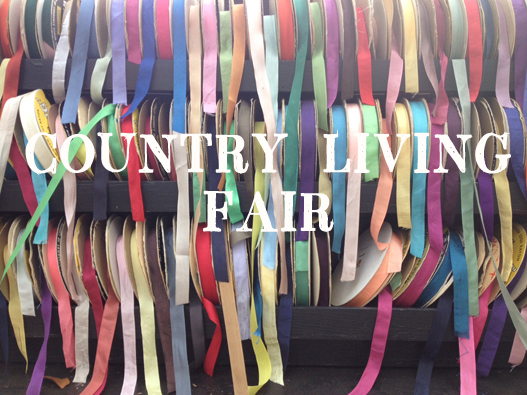 First off, let me admit that Lar and I are not big "country" fans. We love cities, we don't listen to country music, we only like country-style clothing if Frye boots are involved, and I don't remember us ever running around outside without shoes on in the summer as kids ever (this makes more sense when I tell you that we were raised by parents that always made us wear flip flops in hotel showers).
So you wouldn't think that we'd love Country Living magazine, but we do! Maybe it's because the editor used to be the editor of one of our all-time favorite, now-defunct mags. Or maybe it's because it features gorgeous, but not overly pretentious houses like this one. Or maybe it's because, like most people, we enjoy that nostalgic feeling of the simpler country life that we've never experienced and that has never existed in reality.
Whatever the reason, I was über excited when my mom pointed out that the Country Living Fair was coming Atlanta. A magazine in fair form? I'll take it! Just imagine if Vogue had an annual fair! Well, come to think of it, I guess that would be fashion week. . .
Anywho, moving on to the good stuff. Here are just some of the highlights and things that caught my eye at the fair:
One of the first booths I stopped at had racks of these gorgeous wool coats. I thought I was being smart and took a picture of the vendor's sign so I could remember who made the coats. Turns out I took a picture of sign at the neighboring booth – blogger fail. If anyone knows who made these coats, please leave a comment – they were right next to the Scarlett Scales Antique tent.
Most festivals and fairs that I attend are geared towards women, but this must have been one of the girliest fairs I've ever been to and I loved it.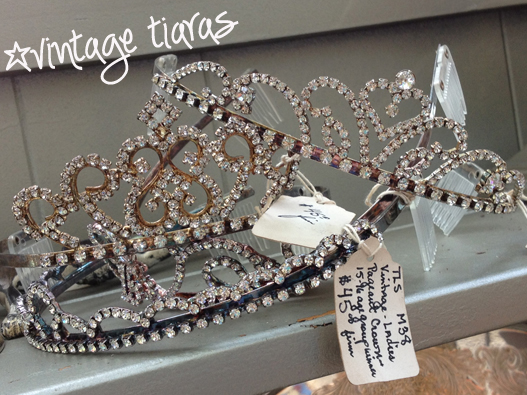 Vintage brooches: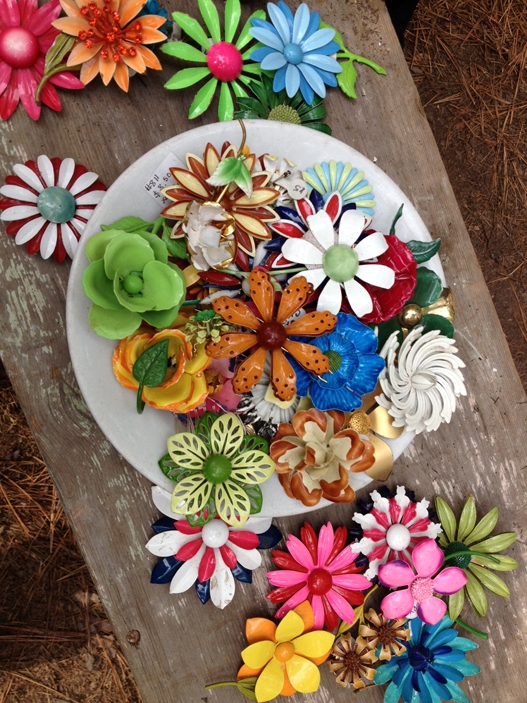 Glittered hearts: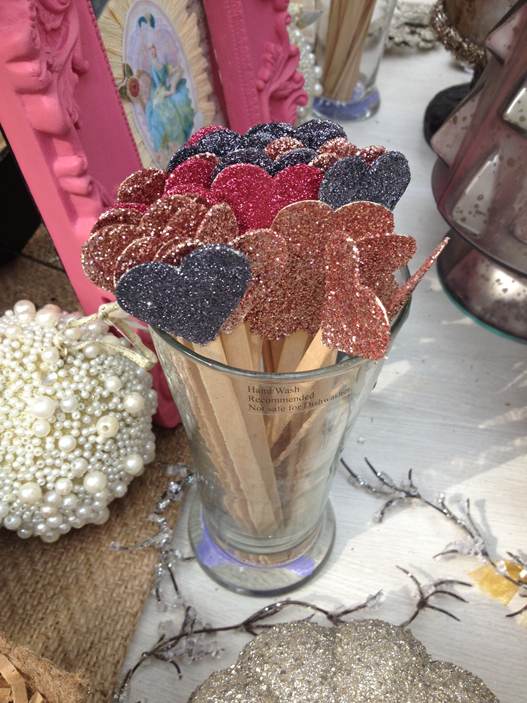 This lamp would have been perfect for my vanity (it was already sold):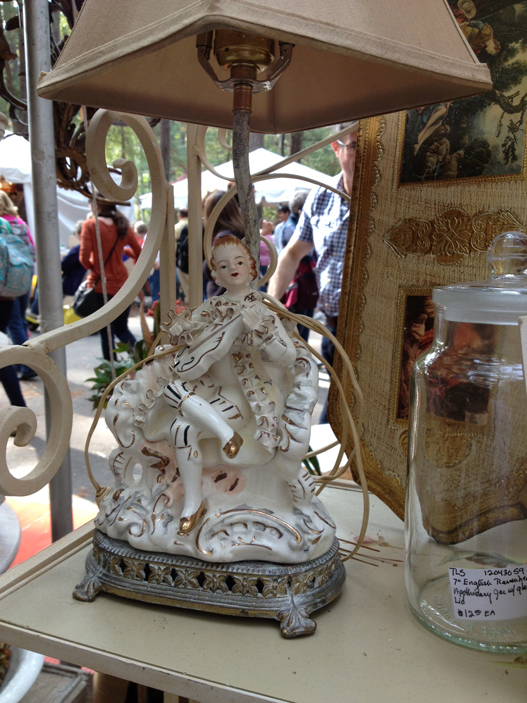 There was a great mix of artists and vintage vendors. The little guy below was in a tent filled with items made out of llama wool. He was so light and fluffy – I immediately fell in love with him :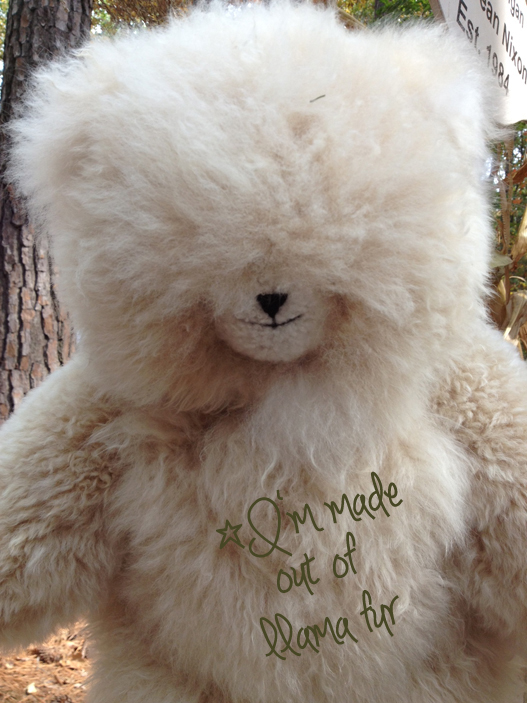 There was also plenty of crafting inspiration. I loved the rustic look of these giant paper flowers: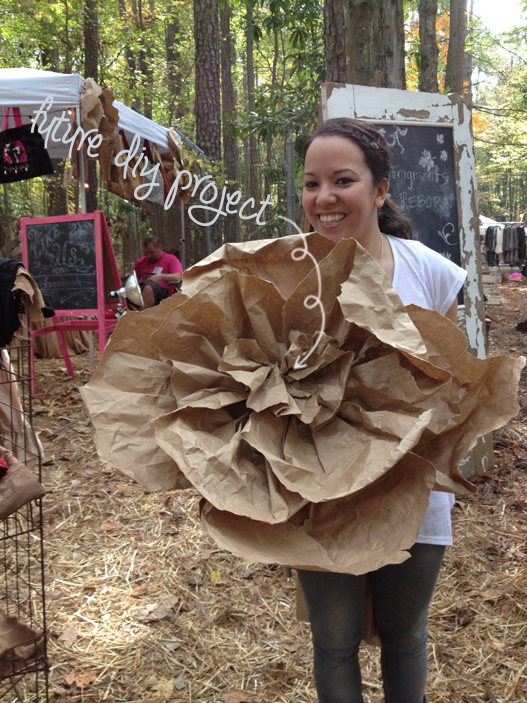 I want to try to recreate this ornament with clip art, color pencils and maybe some glitter: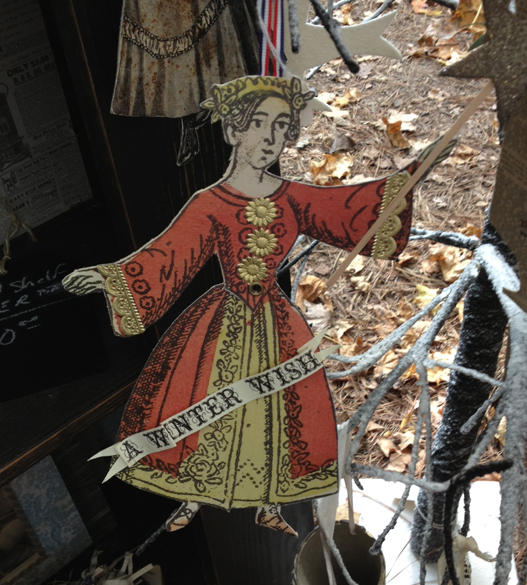 Loved these vintage shoe forms. I wish I could have bought the whole basket: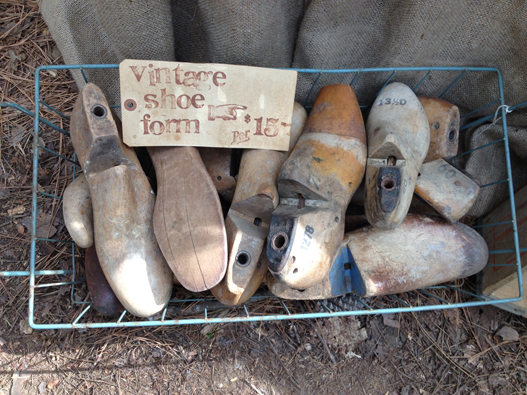 Beautiful hand-dyed pink ribbon: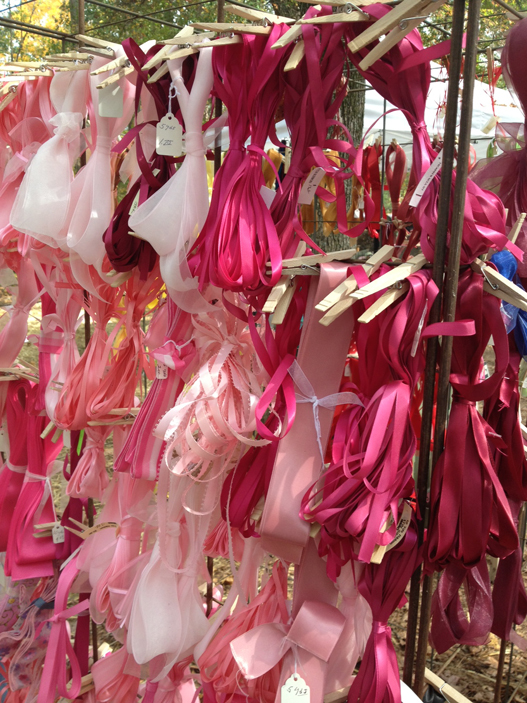 As much as I wanted to buy all of these goodies, I ended up going home with just these two little guys: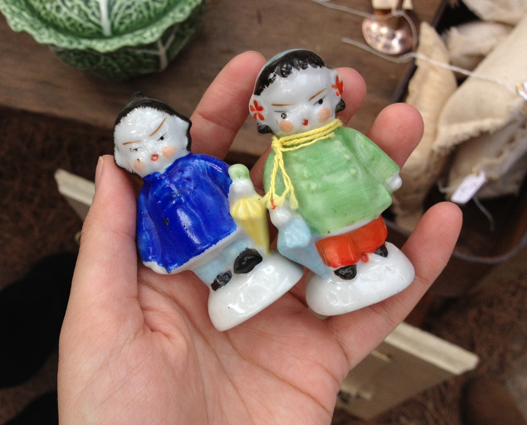 Vintage salt and pepper shakers for $10. Aren't they so sweet?
The best part about the whole fair? The Beekman Boys were there!!! My mom and I waited in line to get them to sign their book and it was so worth it. They were so sweet and took multiple photos with all of their fans – like this one!
Did anyone else make it to the Country Living Fair? The fair was also in Austin, TX and Columbus, OH. Atlanta was the last stop this year, but I'll make sure to give a heads up on the blog when it (hopefully) returns next year!
___________
Dearest Lar,
You would have loved coming to the fair with mom and me. I really wish you could have met the Beekman Boys. We purchased their Beekman 1802 Heirloom Cookbook.
Inside there's a section where you can write down your own family heirloom recipes. When I told them mom's gumbo was my absolute favorite food, they said it needs to be written down in the book. I think we should make a big ol' pot of gumbo when you're home for Christmas. Maybe we can even figure out a gluten free version for mom!
I hope the rest of your week is much less stressful. I've been sending you happy vibes all week!
Gumbo-ly yours, Cath