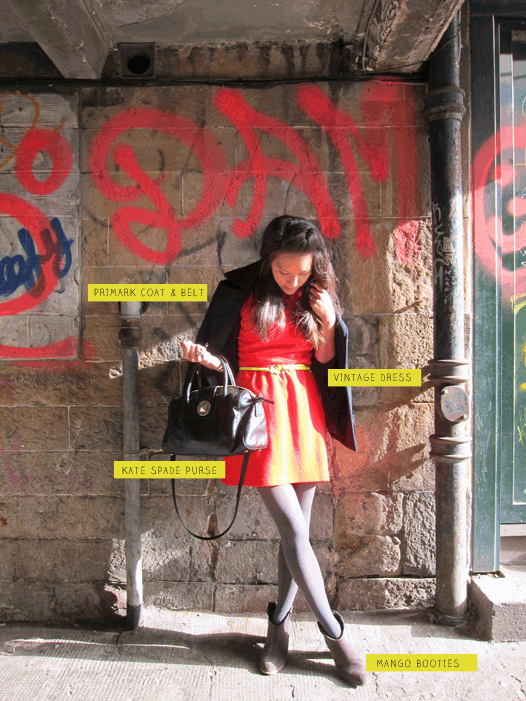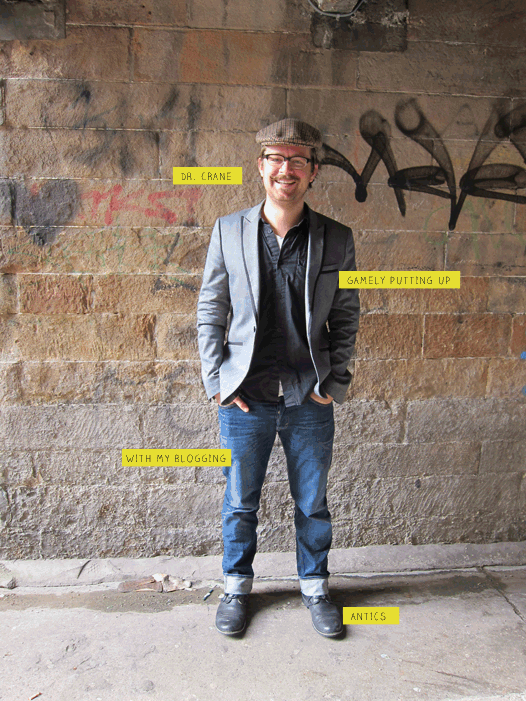 Here we are in our new alley way hood: Fountainbridge! Upon our return from sunny Greece, we were confronted with stuffing our worldly belongings in boxes and moving out of our lovely flat … and then unpacking and living like this: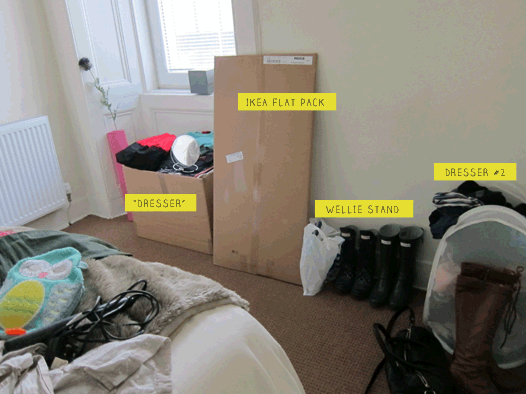 Fountainbridge is not as hoity toity as our old neighborhood of Bruntsfield, and our new flat is much teenier and has roughly 105% less charm than our old place. But what it doesn't have in wood floors and fancy plasterwork, it makes up for in… HEAT! We are so roasty toasty in our new hobbit hole (fewer windows, shorter ceilings) that we are giddy with warmth-induced ebullience! I might even sell my radiator-toasted sweat pants of last winter.
There are a few downsides to this flat apart from the peeling ceiling paint and dung-colored carpet (when I said "less charm" I really meant "none"). The worst offender is the extremely large street lamp attached to our building situated right over our bedroom window. I can read in bed at night without turning any lights on: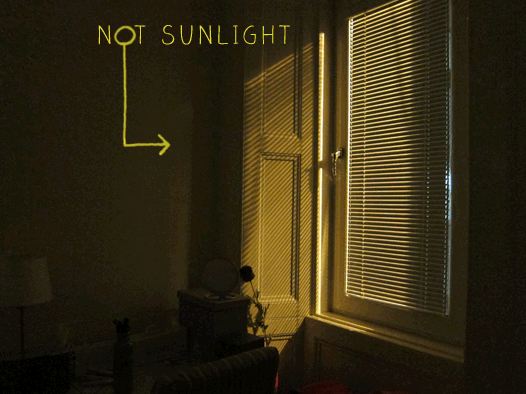 Ignore my grumblings though — I love a new place to explore! (Sidenote: Edinburgh is so teeny, this neighborhood abuts our old hood which is a ten minute walk away, so by "explore" I mainly mean "eat at new restaurants.").
Fountainbridge Fun Facts:
1) Sean Connery was born here (I'm not a fan of his misogynistic leanings, but heyho).
2) The first Wellington boot was made in a Fountainbridge factory (and who is not a fan of wellies?).
3) One of Edinburgh's meat markets used to be here. It's now the entrance to the financial district: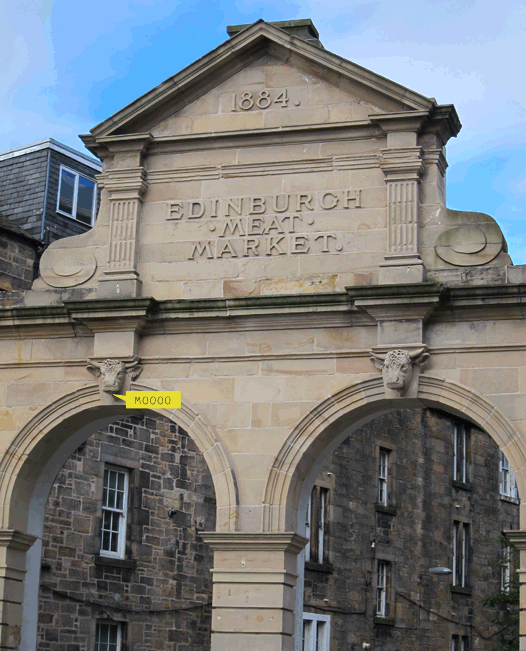 And there really is goodness in abundance even if we are sleeping under an interrogation lamp:
We've already found our favorite local pub: Lock 25. The food is cheap, but delicious and the bar tender is a lovely man with a red beard: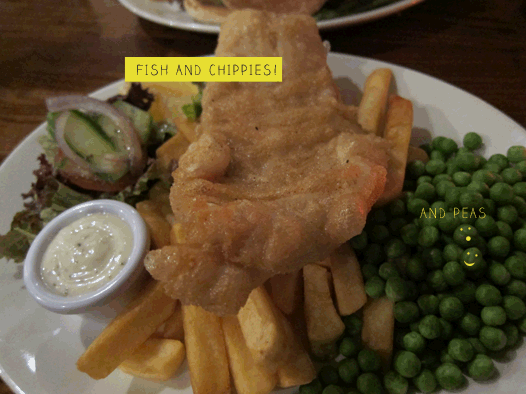 Speaking of delicious foods, our favorite pho place (Vietnam House) is now 10 minutes closer — perfect for late night take-aways (post Ikea furniture making sessions):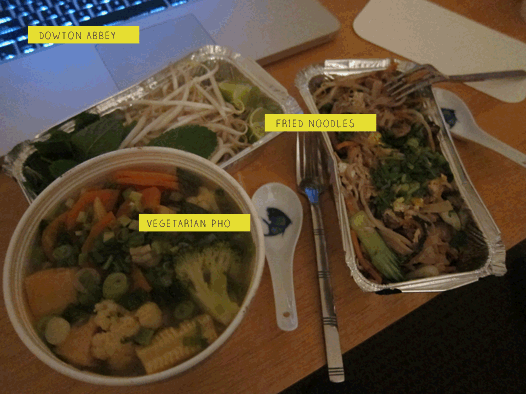 And we are a 8 minute walk away from the heart of the city: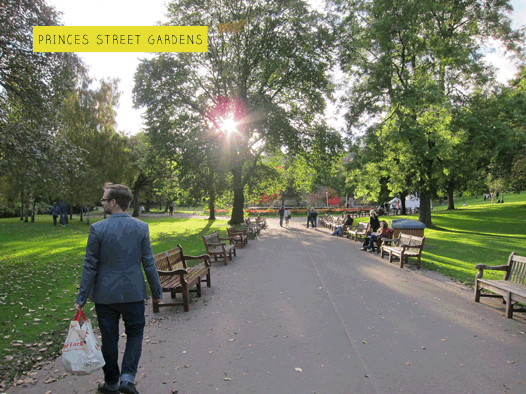 Not too shabby, eh? If you guys are interested to see photos of the charmless flat, do let me know. We are crossing our fingers that the letting agency is going to repaint because the current "decor" is "grease spot" in the kitchen and "large scuffs" in the hallway. Hopefully all to be remedied soon.
—-
Dear Cath,
What do you think of Fountainbridge? I think the neighborhood was "gentrified" in 2009, so it makes sense we avoided it in 2004. The meat market arch hadn't been refurbished and there weren't fancy office buildings and new student flats. It's equivalent to West Side in Atlanta except closer to Tech and further from Star Provisions, if that makes sense. Post "this used to be an empty lot/slums" and pre "now we have overpriced bakeries here."
Also, let me say it again, I loved your photos from the previous post — you look so beautiful in all the Club Monaco duds and Troy's directions really worked — who doesn't want to be that mannequin.
I miss you so very, very much and am staying distracted with flat beautifying so as not to think about it.
Love and Grease Spots,
Lar