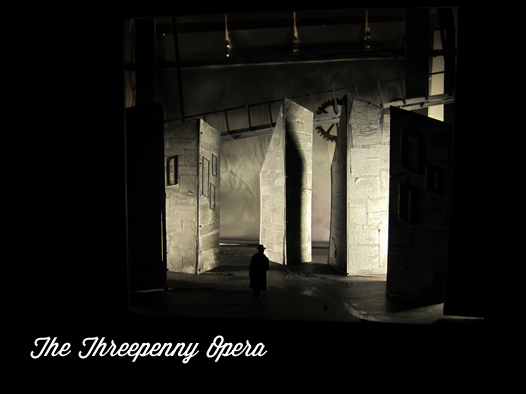 I have three more days of set design courses and then it's off to Istanbul! So I totally apologize for just cramming this blog full of set design, set design and more set design. But as I say, only three more days. and then you'll get to experience a massive number of mosque and falafel photos!
While doing all these things, I will not be dressed in interesting ways, so forgive me for not putting any outfit photos up. I've been totally panache-less these past few weeks. My brain power has been devoted toward using mechanized scenery flats in a Brecht opera, and deciding what to pack for a place that's literally 20 degrees hotter than our hottest Edinburgh summer day.
So do you mind seeing a few more models of set design? Last week I worked by myself on a Tennessee William's one act, this week I worked with my classmates to design Bertolt Brecht's The Threepenny Opera. This is what we used:
A model opera house!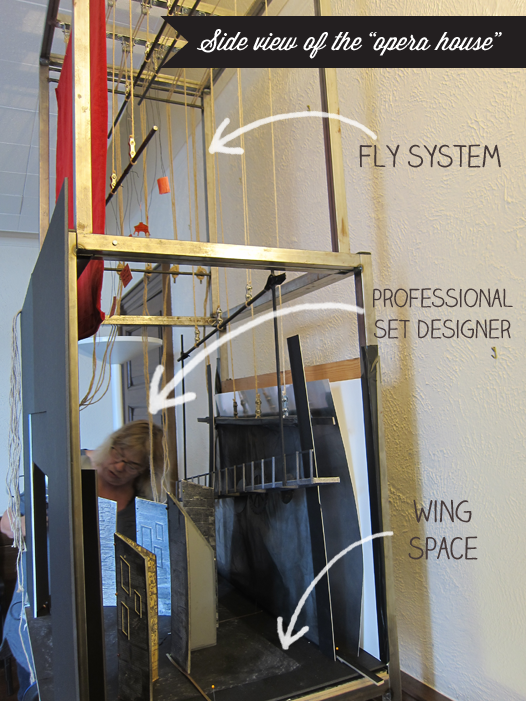 Do you guys know Brecht? I feel so dramaturgy and theater-y (the-ate-TAH) when I say his name. I didn't know diddlysquoo about him before Monday, but I'd love to see an actual performance of The Threepenny Opera now (opera usually intimidates me because I get tired during all the singing and then feel like a philistine by the end of it all, cross-eyed and blinking).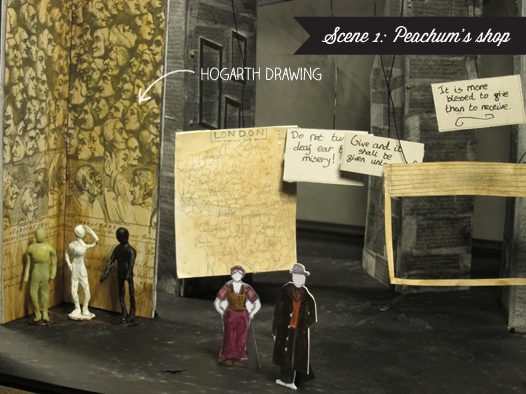 There are nine scenes total in the play, and we had to figure out how to make the scene changes work and where to place things, and most importantly WHY. We had to get inside Brecht's head a bit. I felt like I should have been wearing all black, smoking a cigarette, and sounding like Marlene Dietrich.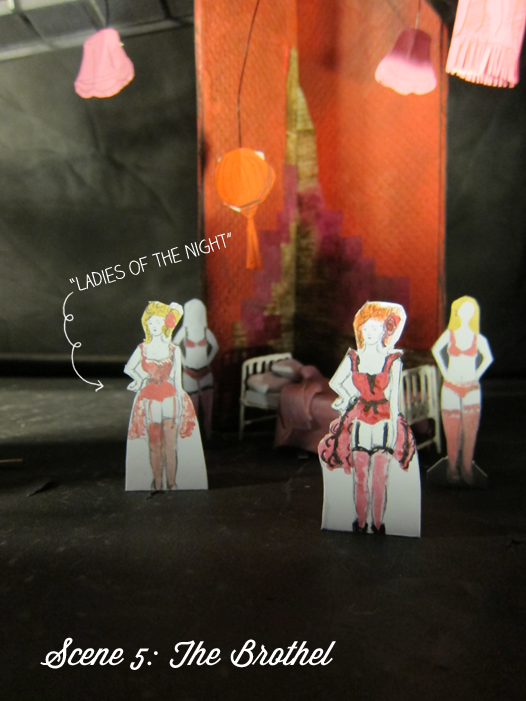 When we weren't busy Brecht-ing, we were drawing whores. Mine are the ones that are wearing too many layers. I blush when I have to draw people in under things. or less.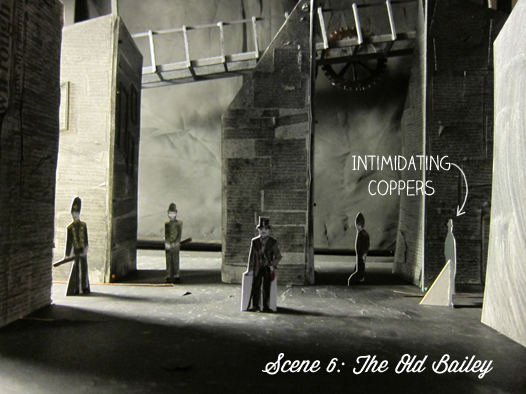 I also drew a massive version of Queen Victoria's head for the final scene: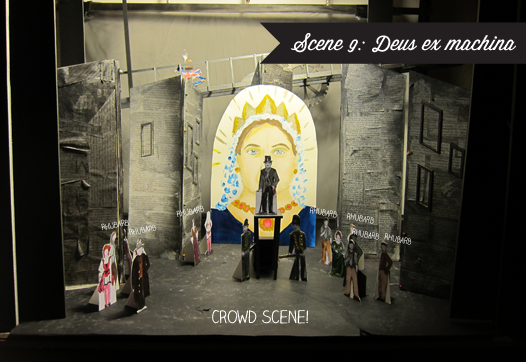 Before hearing the opera, I had no clue that the song Mack the Knife was from The Threepenny Opera. I'd only ever heard Ella Fitzgerald sing it — and mess up the words (so good! Listen here). Who knew it was originally written in German!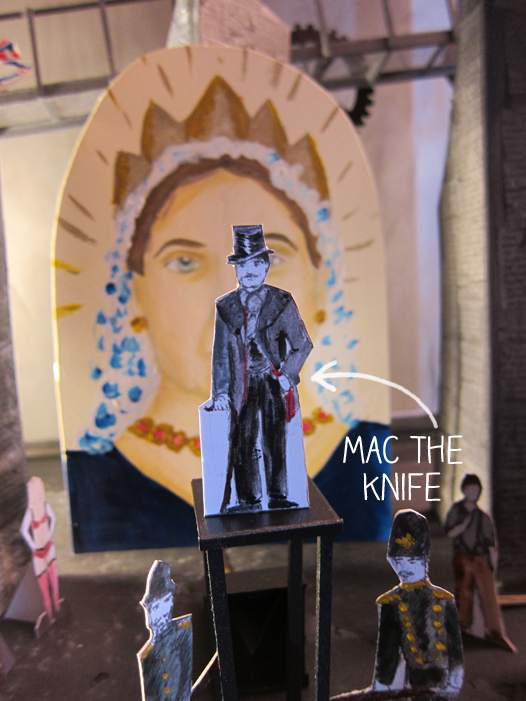 Voila! Opera designed! What do you guys think? Are you crazy about set design yet? Any new Brecht fans? If you are totally not in to all this stuff, I promise to take some photos of full-scaled, real life things in Istanbul for the next post.
—-
Dear Cath,
Oh so good to talk to you on skype today! I can't believe the next time I talk to you we'll be in Istanbul and THEN I'll be seeing you in a week!!!! SO awesome!
Sorry I've been so distracted with this course. I can't wait to finally see my sistah in just a few days! 16 to be exact! Woohoo!!!
xoxox,
Lar