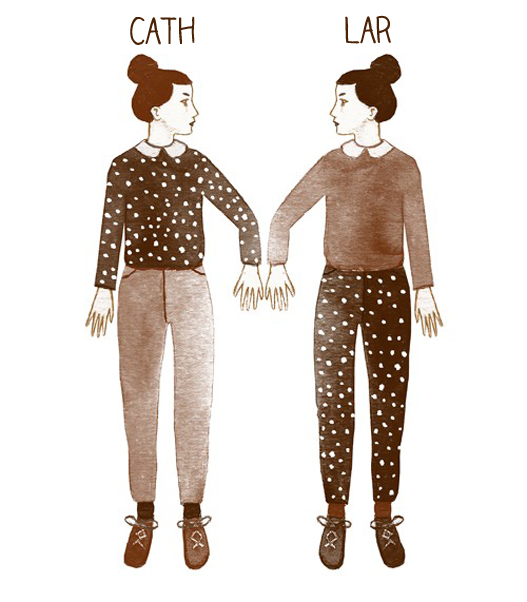 We added our names and would like to think talented illustrator, Sara Soderholm, was inspired by AsianCajuns when she painted this, but probably not. . .

• A review of some of the best iPhone photo apps on Kris Atomic.
• In search of the perfect leather tote? Search no more!
• Don't bring your old clothes to the thrift store, instead try one of these 13 options.
• Awesome illustrated animated gif.
• This DIY dip dye maxi skirt would look lovely with a chambray button up tied at the waist. Weekend project perhaps?
• Loose waves hair tutorial with a flat iron.
Hope you have a lovely weekend!