I realize that most self-respecting bloggers plan ahead and have a 4th of July themed post the day of, but not this one! Instead I'm a day late and a dollar short, but at least Lar did an awesome post on the quirky culture of the very people we split from 236 years ago! Independence! I just wish skittling had caught on here and not in bowling form.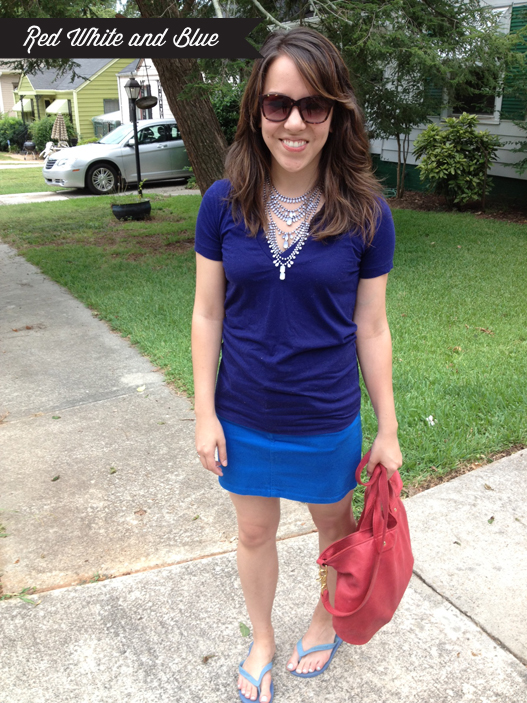 Madewell v-neck • H&M skirt • Havianas • Clare Vivier purse • necklace from Shopbop
I had a lovely low key July4: brunch at Sun in My Belly, made this quinoa salad, hung out with some friends and ate leftover ice cream birthday cake at my parent's. Is it bad that I celebrated our country's independence with ice cream cake, didn't see any fireworks and was just really excited to sleep in on a weekday?!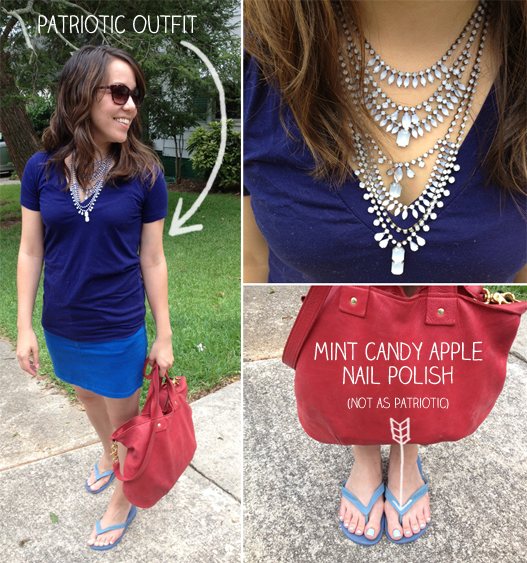 How 'bout you guys? Were you more patriotic than me? Let's hope so!
_____________
Dearest Lar,
Do you remember how much we used to love celebrating July 4th? It's hard to believe that we were together at the beach just a year ago. It seems like you've been out of this country for longer than a year! Too bad we can't take the train down to Brighton when I come to visit and have a beach weekend. How fun would that be?
Do you have a busy weekend planned? Let's Skype this Sunday!
xoxo, Cath