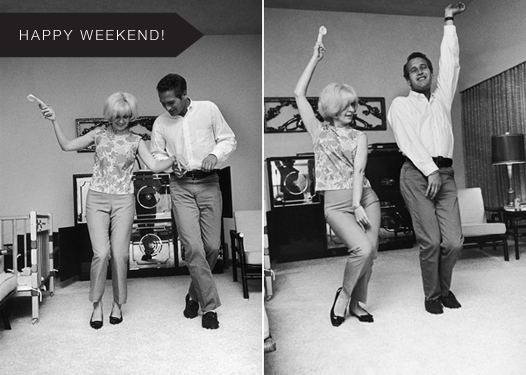 Joanne Woodward and husband Paul Newman, source unknown
• Beautiful and inexpensive rings on Etsy. Pale pink and gold or black-dipped?
• Our cousin's wedding that we went to last September was just on 1001 Layer Cake this week! Congrats, Genn and Pastor!
• Delicious recipes, beautiful food photography, and most of this food just happens to be gluten-free and vegetarian – woohoo!
• Have you ever swooned over Acne's designs only to choke on the prices? Here's a DIY for the Acne Scully denim skirt.
• Are you a herbivore, carnivore, omnivore or an omnomnomnivore?
• The perfect two-tone summer dress.
• For all you dim sum fans out there.