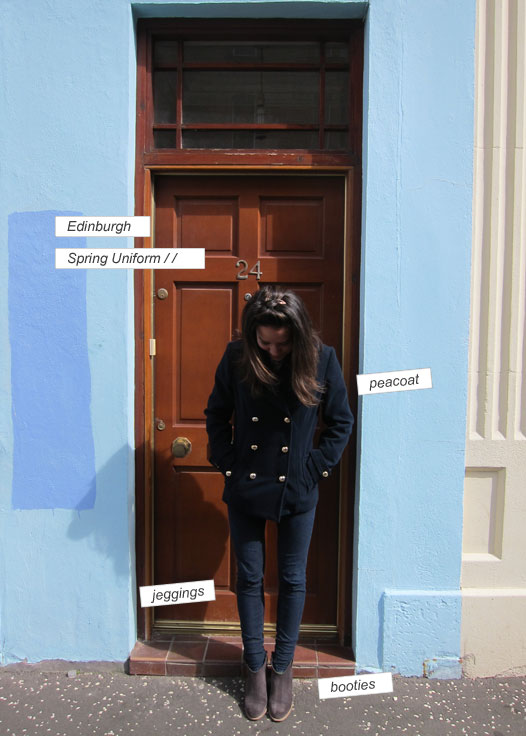 All things bought pre-ethical-guilt-awakening: Primark peacoat • Madewell jeggings • Mango booties
I realized my past couple of posts have been sooo wordy and thinky and angsty (ethical shopping! eating healthy! buying local!), that you guys might appreciate a little break from all that – heck! I would!
So this is just a little bit of fun and fluff, and things that happen when I'm not tormented about where to buy vegan make-up, shoes sewn by people earning a liveable wage, and where my sweet potatoes are grown.
Spring in Edinburgh! (So what it's still only highs of 48 degrees when there's blue sky and tenacious flowers):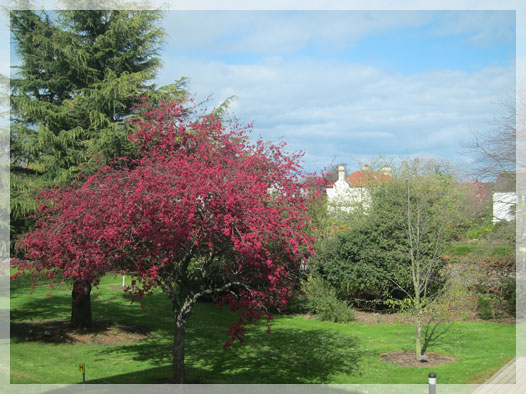 It's a gorgeous city, Edinburgh (view looking north over the Firth of Forth — a firth is like a bay and disappointingly not named after Colin):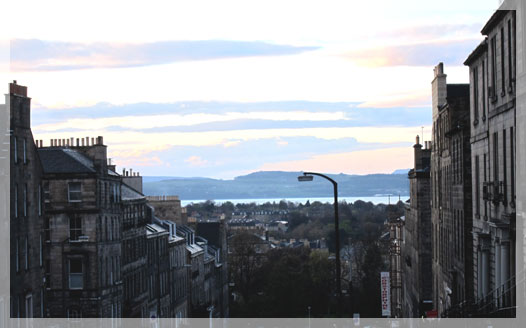 Tea, and I don't mean the drink. I mean mounds of clotted cream and scones, and salmon and cucumber sandwiches: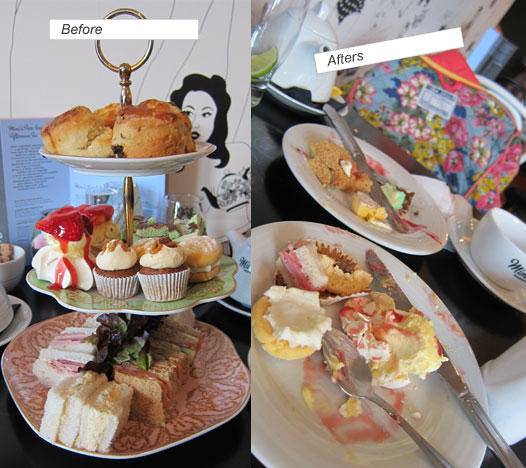 Here's a close up for you: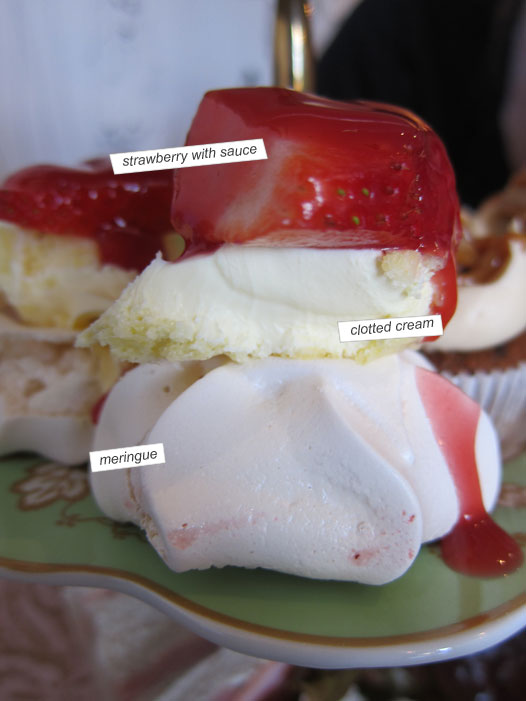 Obviously scones and butter are the opposite of my vegan, gluten-free diet, but I have a hard time saying no to clotted cream. I mean, I can't refuse a cultural experience, which is definitely what clotted cream is. Have you guys had it before? As far as dairy products go in the game of Britain vs. the States, Britain wins by a landslide.
Hope you guys had a wonderful weekend with bits of fluff!
—-
Dear Cath,
I hope you have a great week! For some reason it makes me sad that you are going to Orlando because that's even further away than Atlanta! Next time you should have a conference in Edinburgh, okay? I'll even take Toronto because the flight is much shorter (they go over the pole).
How did the rest of your paper writing go?
We need to start our August count down

Love you!
Lar