Dear AsianCajuns Readers,
Thanks for sticking with us throughout all of our crazy changes this year!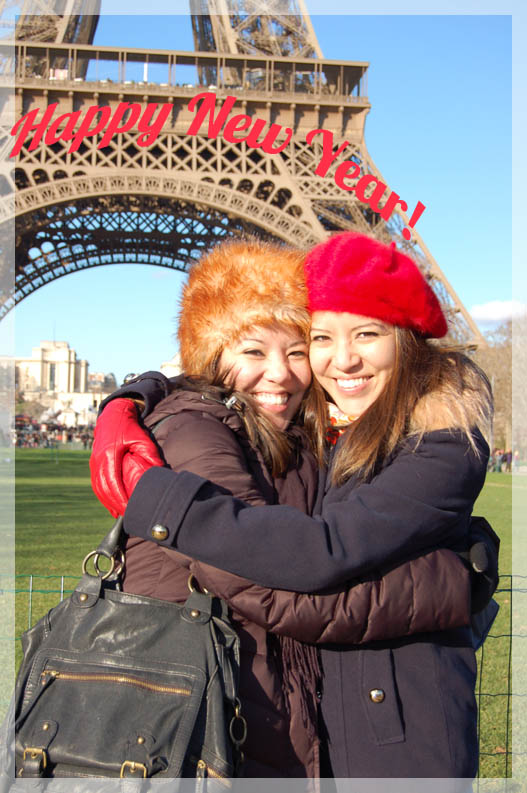 What do you all have planned for tonight?
I'll be ringing in the new year with black eyed peas (a southern tradition) and cava (er, my own tradition), and Lar will be celebrating Hogmanay in Edinburgh with a torchlight procession down the Royal Mile – I'm so jealous!
See you all in 2012!
XOXO,
Cath and Lar
__________
Dearest Lar,
I cried like a bumbling idiot in the taxi on the way to the Edinburgh airport. I'm determined to start saving up starting now so I can come back and see you in the summer. It's just not natural to have twins be apart from each other for so long.
I'll try to skype you at 7 p.m. my time (midnight your time) to wish you a happy new year!
love, cath