I feel bashful sometimes sharing travel photos. It feels a bit like going "oooo look at me, I was in [name of gorgeous locale here] for the holidays, nanny-nanny-booboo!" So I promise not to inundate you guys with post after post of what we did in Paris and try to exclude images that you might be sick of: Marie-Antoinette inspired macaroons anyone?
So here are some un-postcard shots of what we saw:
We stayed a bit north of all the touristy sites, so most of our days included a lot of metro rides. This is the metro on an empty-ish day: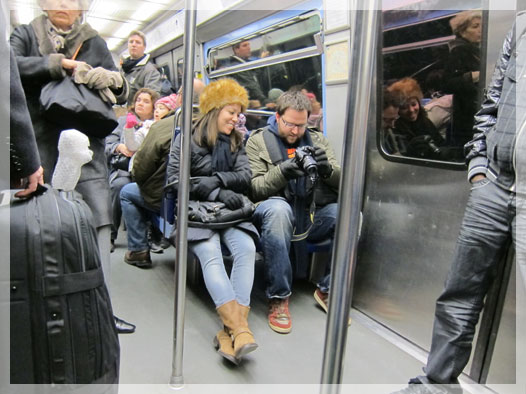 Lots of cute pups all around, most begging for a bit of croissant (can't blame them):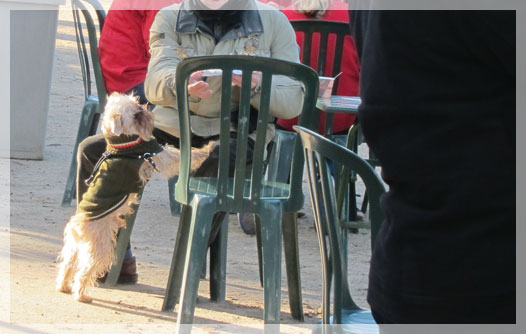 Site-seeing (at Sacré Coeur):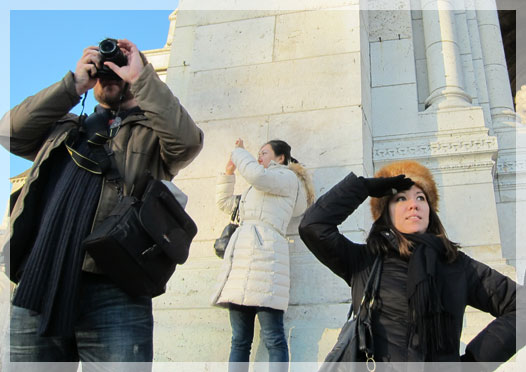 This is what Cath site-saw: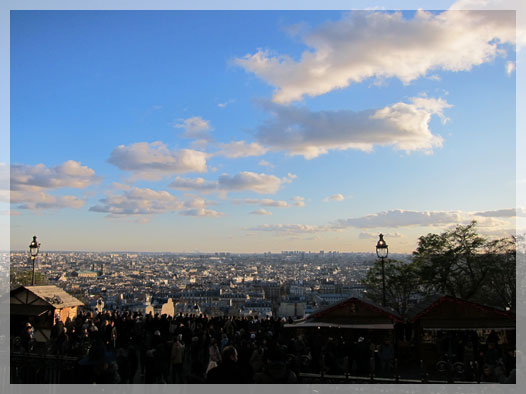 Many breaks for espressos and hot chocolates: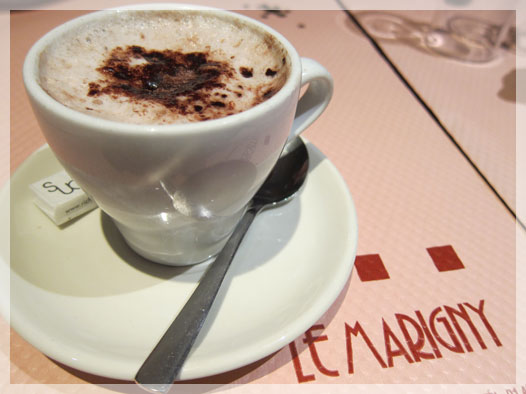 An empty hall in the Louvre: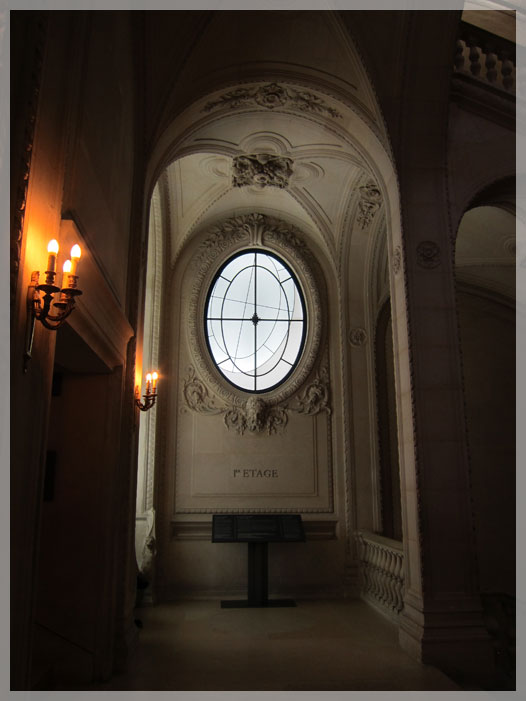 The same hallway peopled: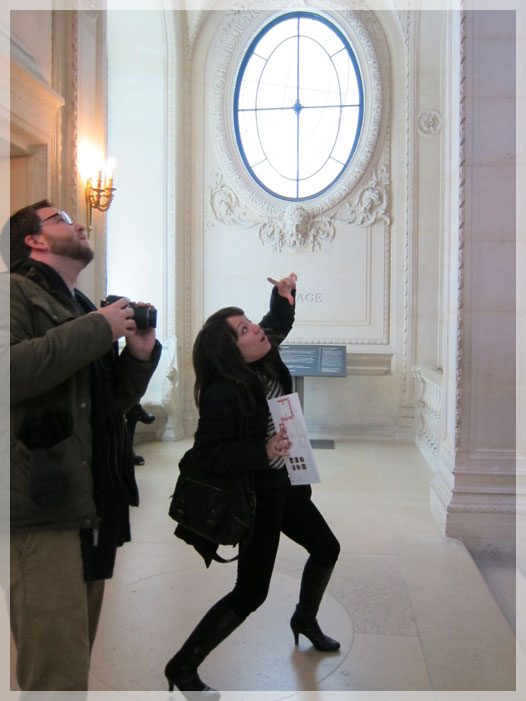 Sisters standing in front of sisters: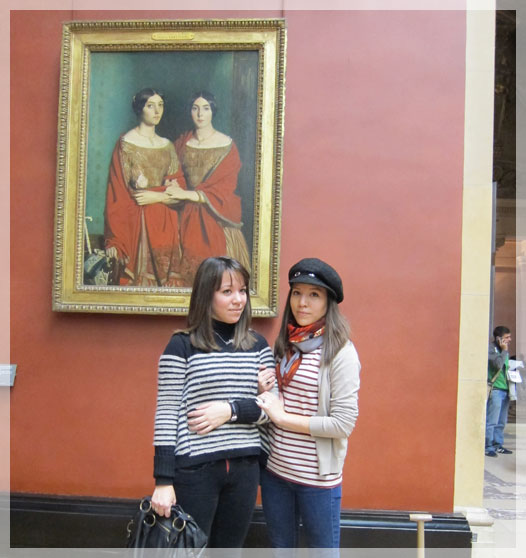 A fluffy pink Christmas tree in the Repetto store window: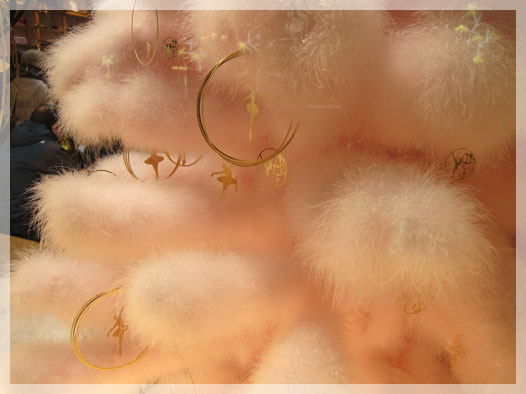 Catching a glimpse of Mr. Karl Lagerfield, or rather Mr. Lagerfield as a doll multiplied, set in the window he designed for Printemps: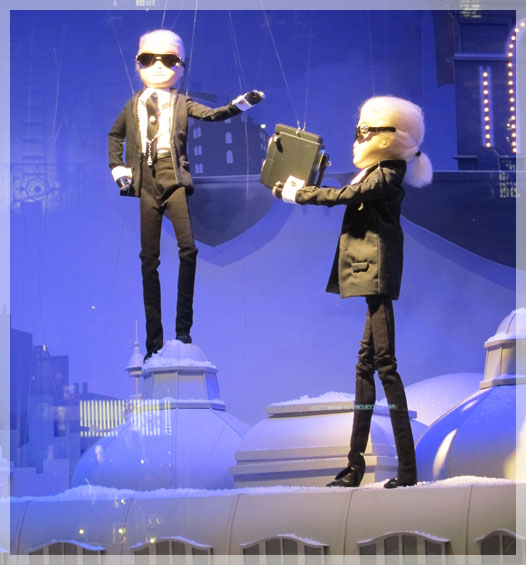 Another Printemps/Lagerfield window (see them all here):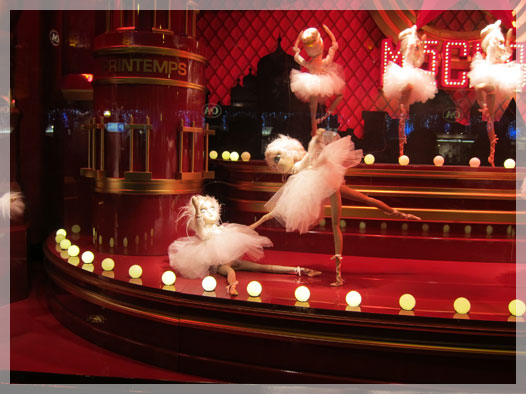 Puppies invited in for dinner at our local restaurant: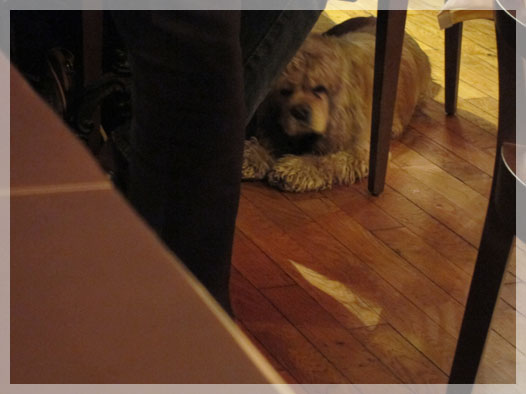 Fluffy clouds of pink meringue: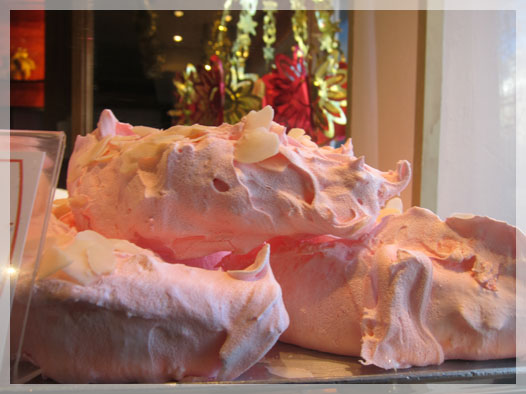 Sitting with friends inside works of art at the Pompidou: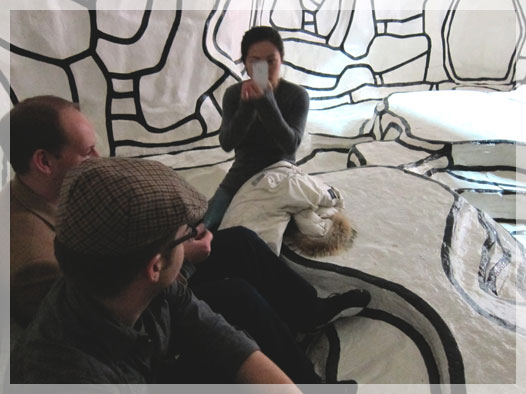 Another hot chocolate and croissant break: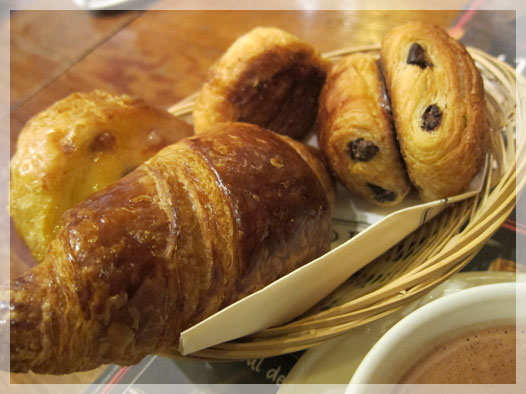 The best part of all, getting to see Kitcath again!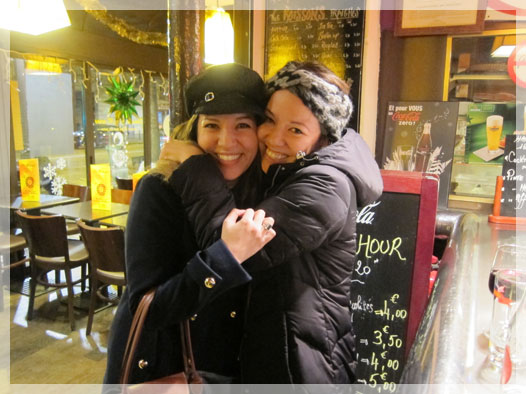 —–
Dear Kitcath,
Doesn't this all already feel like it happened ages ago? When I think back on Paris I mostly think of our flat there and riding on over-stuffed metro cars.
I really hope you can make it back across the pond this summer! I promise not to make the weather so cold and windy if you do!
Love,
Lar