The big day has arrived!! As promised, I wanted to do a quick post before all the craziness starts. There's still so much that needs to be done.
I forgot to mention this in the last post, but Lar and Matt became legally married on Wednesday. They got their marriage license at the oh-so-romantic DeKalb County Courthouse. Look, the courthouse is also a fallout shelter!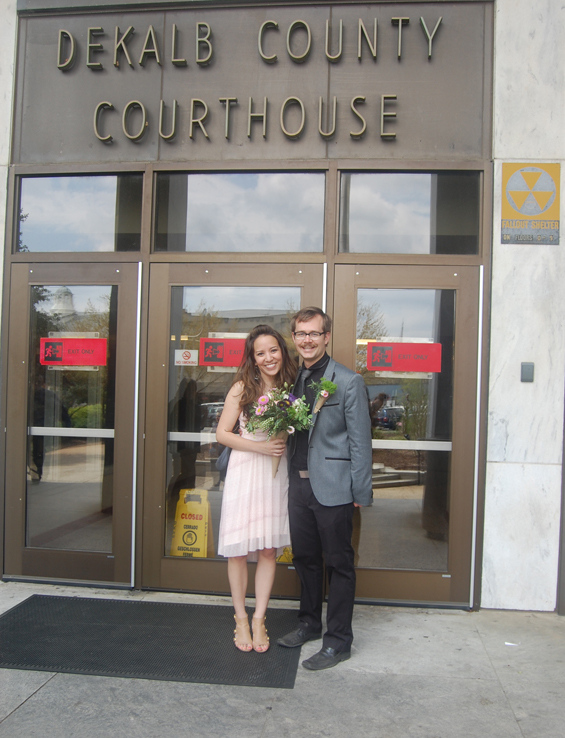 I don't think the marriage will really feel official until the ceremony today. Matt and Lauren are still saying things like "This is my fiancé, I mean wife/husband." I think it's so sweet. Gah. Listen to me getting all sentimental!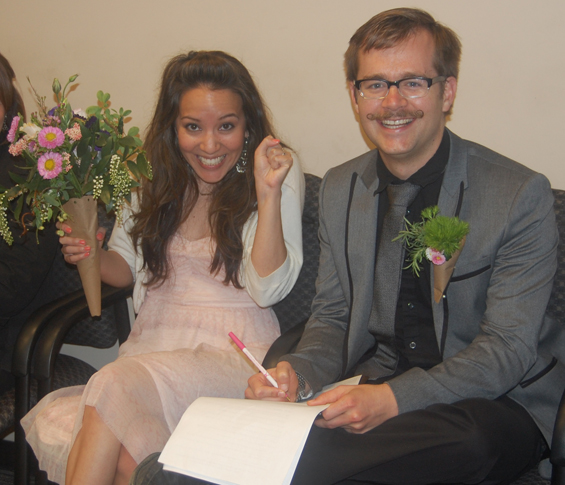 Here's where they officially became married – in a hallway of the courthouse, by a judge with a stack of marriage license in his hands. It happened so fast that I had to run over and snap a quick pic in less that 5 seconds. Did I mention how romantic the whole thing was?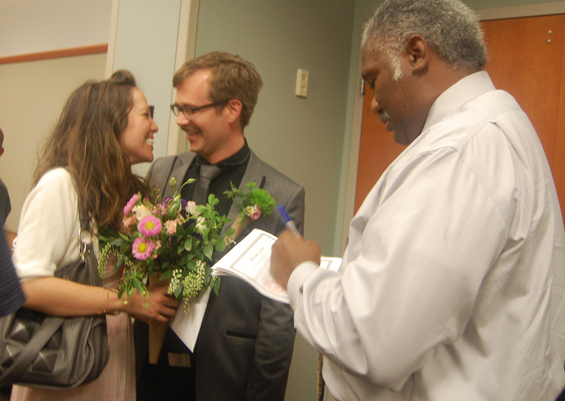 To celebrate the trip to the courthouse, we had a few drinks afterwards at Leon's. There was a rake by the bocce ball court so I made Lar and Matt recreate American Gothic. Their version is a little bit happier and slightly more indie – I think Grant Wood should have used them as models for his original painting.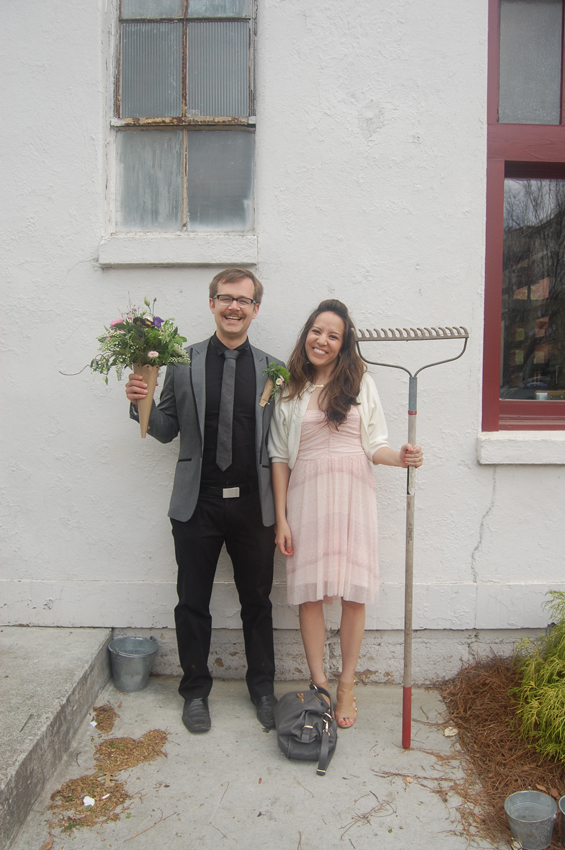 Lar's dress is from Squash Blossom Boutique in Decatur, shoes are Nine West and the cardi is vintage. My mom made the beautiful flower arrangement and boutineer.
I promise this will be the last wedding post with amateur photos. The talented Aharon Hill will be taking photos from here on out.
By the time I post again, Lar and Matt will be on their honeymoon!