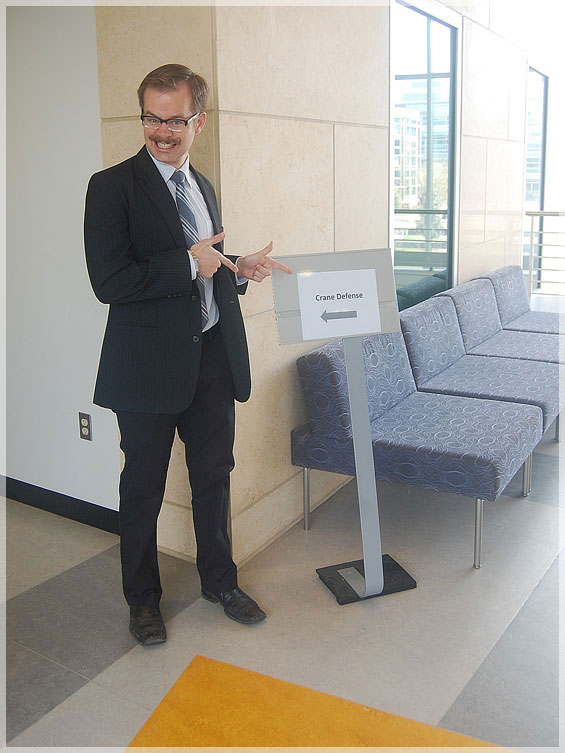 Ladies and Gentlemen, let me introduce you to my one and only smoochywoochy (I know I'm going to hell for the baby talk) and future Mr. Lauren Lee, Dr. Matthew M. Crane. A newly minted doctor as of today!!! So the next time someone says "Is there a doctor in the house?!!" He can confidently announce "Yes!" And then gently let them down explaining that his doctorate is in bio-engineering with a focus in microfluidics and he can't in fact stop the hemorrhaging. Huh? Exactly. I am so proud of you, Matteo!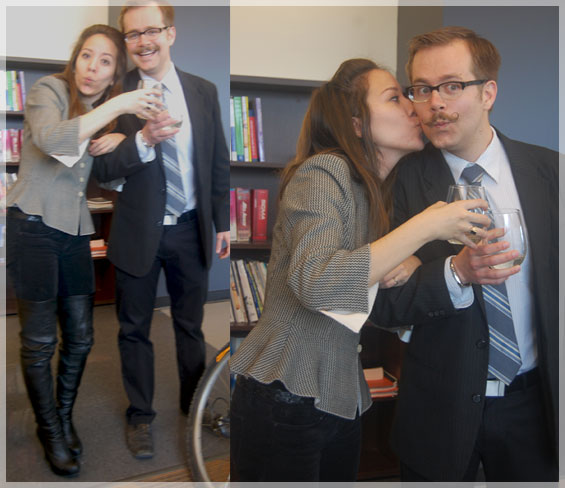 We celebrated post-defense with some bubbly and then a stop by Superpan. What is Superpan? Well, my friends, all I can say is you have not had a sandwich until you have eaten here. In fact, locals, if you are still reading this instead of arranging your next lunch schedule around Superpan, I don't think we can be friends. No! I don't mean that- I'm extremely fond of you, but seriously, these sandwiches will make your toes curl with each blissful bite. Please go as soon as you can, and feel free to invite me. I don't care if I look like a stuffed sausage in my wedding dress. These sandwiches are worth that.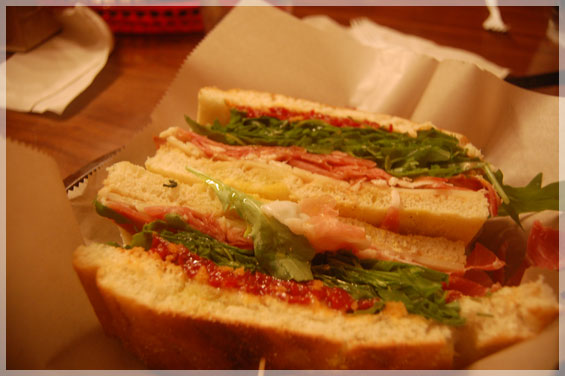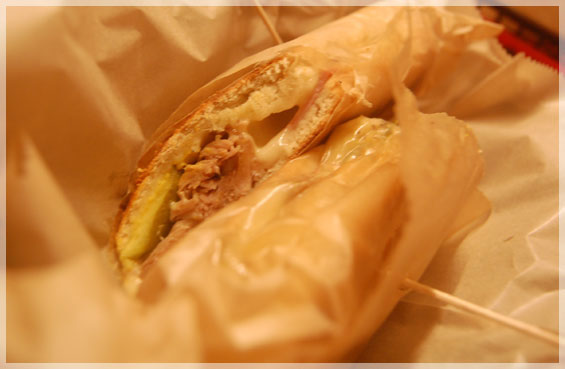 • • • • • • • • • • • • • • • • • • • • • • • • • • • • • • • • • • • • • • • • • • • • • • • • • • • • • • • • • • • •
About that wedding countdown. so there are 16 days left. 16. Gulp.
Remember that bride-zilla request of mine to have all the books in the library/ceremony room white? Done. Done because my amazing mom and fiance dutifully watched "Pushing Daisies" and "South Park" reruns while covering hundreds of books over the course of three weekends.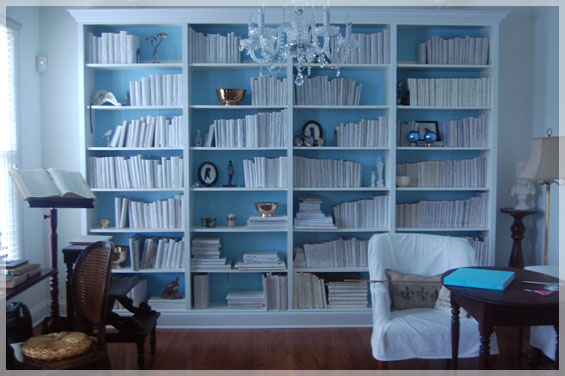 Some new do-dads I just got came in the mail this week (I love packages!):
1) This gorgeous flower head thingy from Mignonne Handmade via Etsy
2) My "wedding" earrings by Darleen Meier also via Etsy
3) And this faincy cuff from Kenneth Jay Lane via Shopbop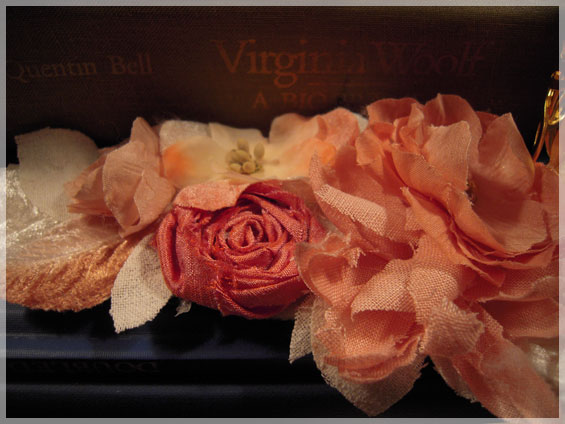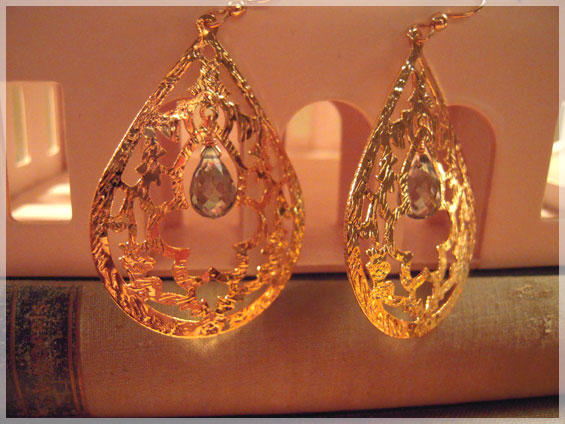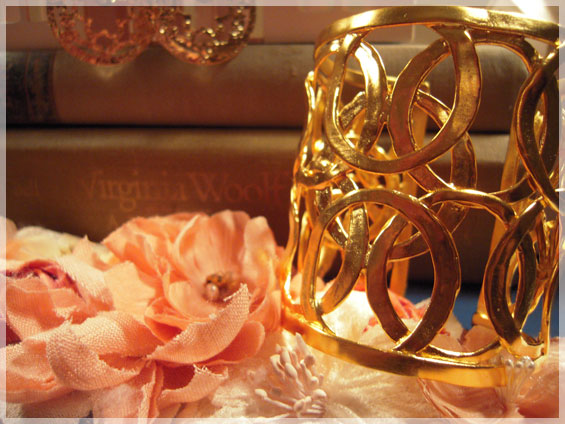 And I'll leave you with two more photos from our engagement shoot with the amazing photographer Aharon Hill. (pst- so that last photo, I reallly wanted to order the funnel cake and not the cotton candy, but I look way less cute with powdered sugar and grease all over my face. The spun sugar isn't my best look either but it beats me shoveling down fried dough I guess- yummmm).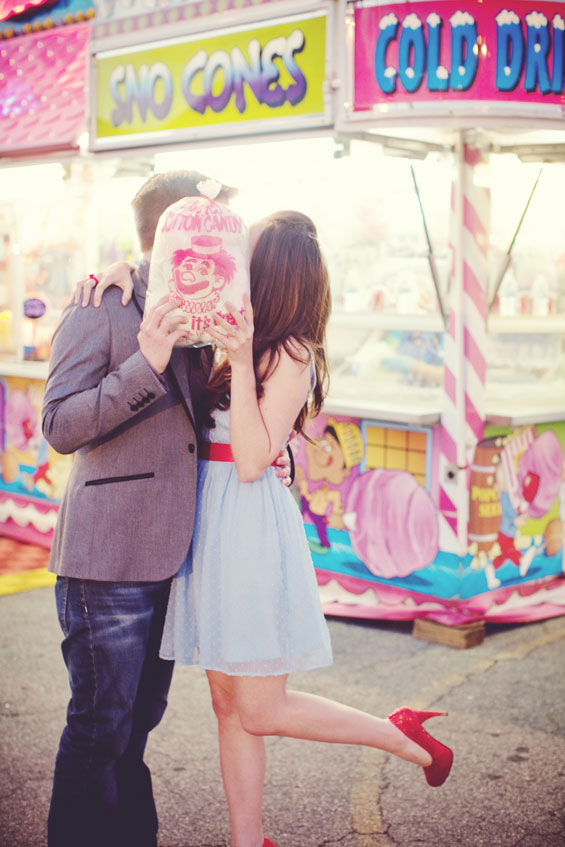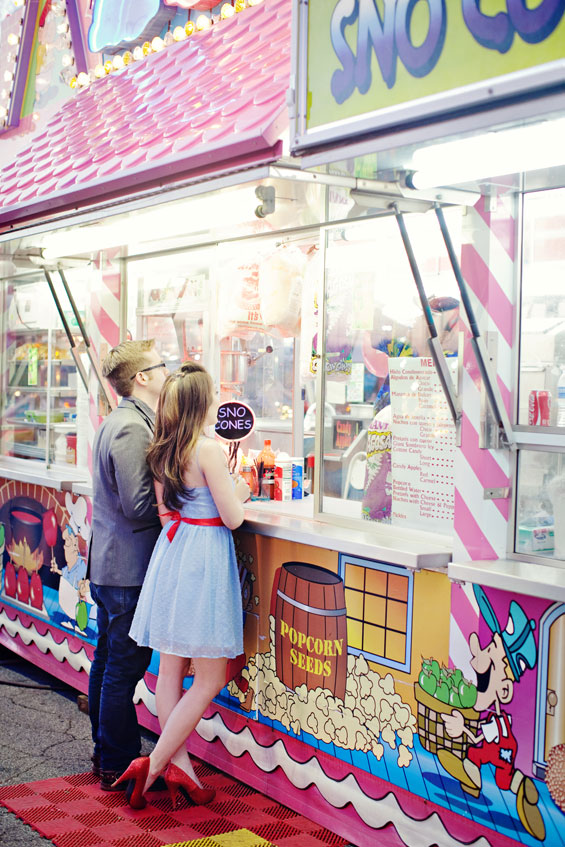 Happy Friday, lovelies! Tell us what you're up too (you too, Cath, since I'm sure everyone would like some non-wedding news ;)). xoxox, Lar