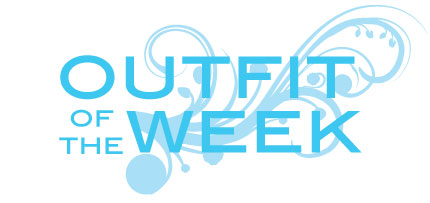 I can't think of a lady whose style is more unlike our last three Outfits of the Week (Tim Walker-esque, Happy-Go-Lucky and Unabashedly Girlie). Patti's style is also the most unlike my own, but I think her style is a good salty to our sweet.
After reading this article about her in the New York Times last week, I realized that her calculated "look" reminded me of so many other fashion icons we admire. It's not that Audrey Hepburn walked around in cut-up jeans and Ann Demeulemeester blazers like Patti favors, but (at least according to the Times), her disheveled punk gamine look is as consciously "put-together" as Audrey's cigarette pants and boat-neck tees. And I like that.
Consciously choosing a "look" reminds me that fashion can really be a tool to express who you are (or want to be, or feel like being on a particular day), and that doesn't necessarily happen just by accident. I mean, some days throwing on whatever you stumble into in your closet really works, but usually that method means I end up wearing something ho-hum (jeans, oversized tee and platform booties).
I love this photo that accompanied the article about her in the NY Times. The article is a must-read to feel inspired to do your own thing- deliberately (but make it look effortless).
Ooo I love the black desert boots from Need Supply and that gorgeous bronzy looking ring from Shopbop. Check out the details of the entire polyvore set here.
I'm also really itching to read this recently published book about her relationship with Robert Mapplethorpe (more art history nerdiness – woohoo!).
Do you guys choose to present yourself to the world in a certain way? Or do you do the throw-something-on-and-look-fabulous thing? I wish sometimes I could do the latter, but I'm much more intrigued by the former. Discuss.