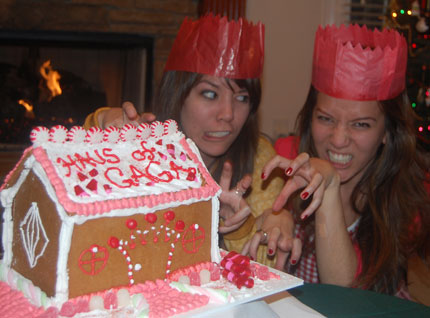 We spent the last week and weekend with wonderful friends and family doing lovely gubly Christmas things: watching a Christmas Carol at the Shakespeare Tavern, roasting marshmallows at the Decatur bonfire, and making gingerbread houses.
I love desserts more than candy, so if I had been Hansel or Gretel, the witch wouldn't have lured me with any amount of lollipops. However, had she been wearing Nina Ricci platforms and singing Bad Romance, I would have tottered after her in hopes of these.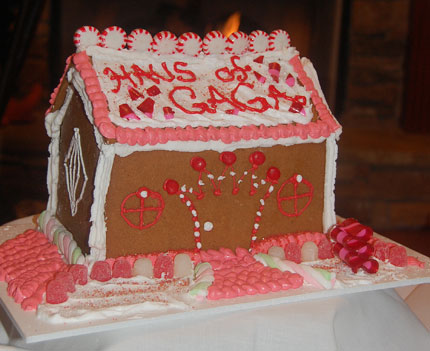 Gagaloo, are you home?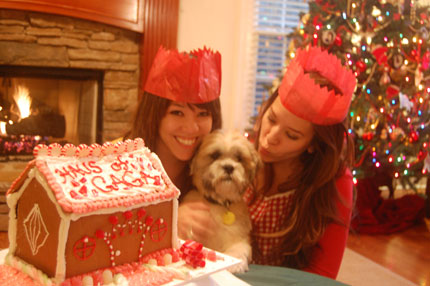 Thanks for bearing with us, lovely readers! We're almost out of the holiday madness, and our postings and comments will be a bit more regular!
We hope you are having a wonderful holiday season too!!!