The ultra-talented designers over at Epidemik Coalition have wowed us with their t-shirt design in the past. They've recently expanded their design know-how to luxurious silk scarves. Check out their shop We Are the Process here.
They asked that we show you a few ways to wear these beautiful scarves, and we gladly obliged (you guys already know how much I love silky drape-y things).
Look how gorgeous and large this thing is- it's practically eating Cath. And just $35? A great prezie for yourself or a friend.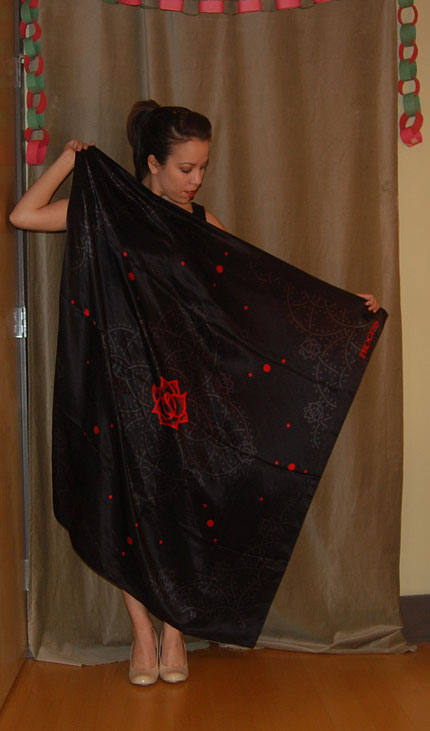 A classic, and probably the way we will usually wear this mega scarf.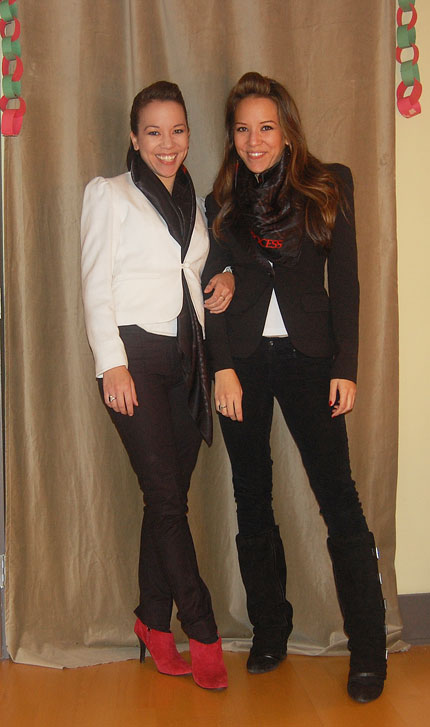 I did the more expected triangle fold tied around my neck (fold in half, corner to corner and knot under top layer in front or back of neck):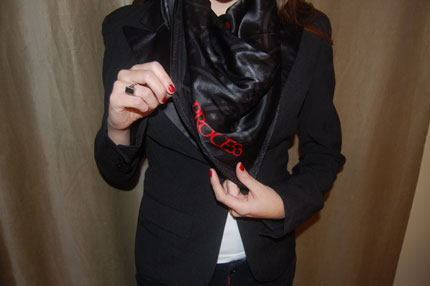 I love how Cath has her's just draped around her neck so that it peaks out of the bottom of her blazer: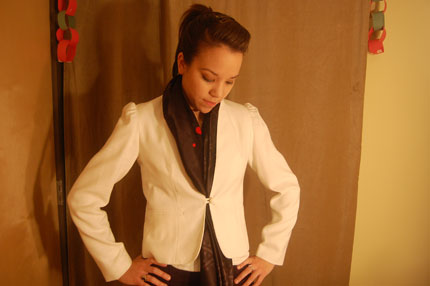 Wearing your scarf out at night? Cath wrapped it around her American Apparel dress and accessorized with red.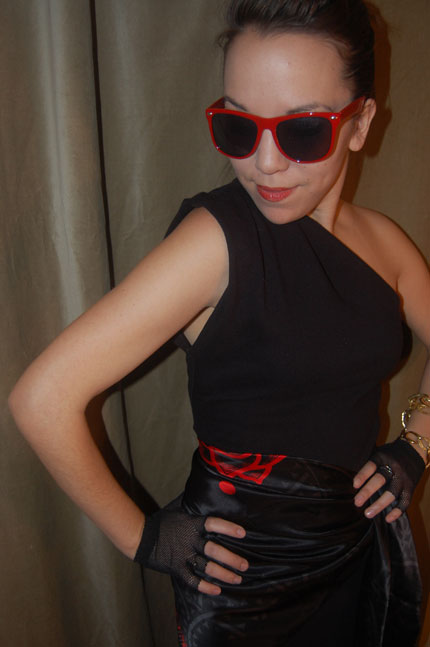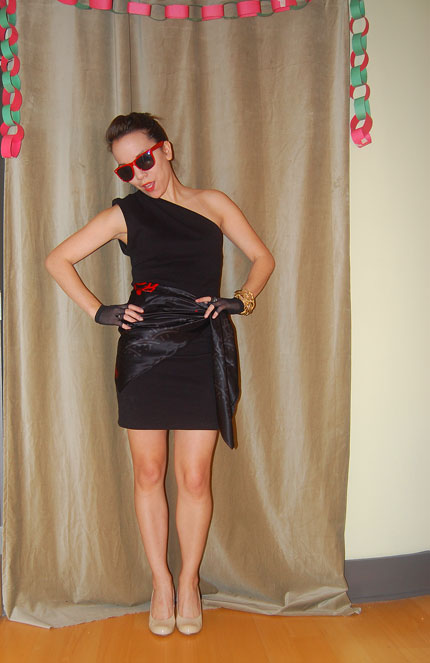 This is a diluted version of the bunny ears/oversized bows inspired by the Louis Vuitton Fall 09 runway (see here). I took the Frenchiness a step further with a stripped tee from H&M and a skirt from AA.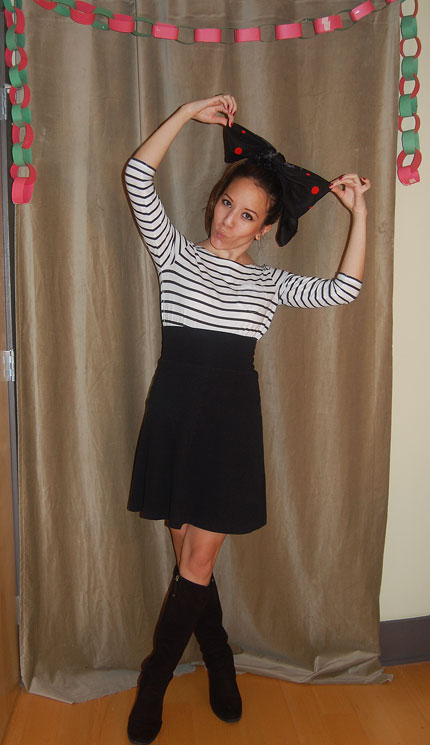 Come summer I hope to use it as a sarong-like top. In the meantime, Cath and I came up with some other. errr. awesomely creative ways to wear the mega scarf: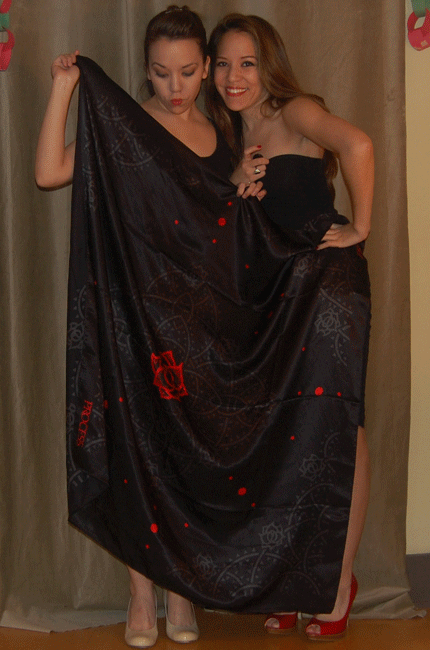 Ladies and gents (I like a man in a scarf- even if it's silk) alike, how would you wear the mega scarf?