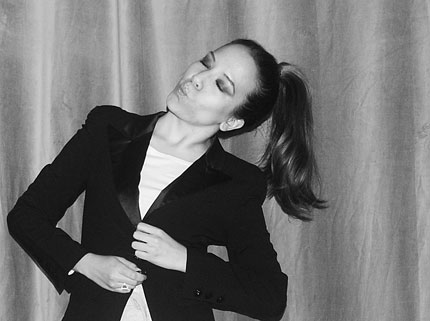 I know the big shoulder trend made its first appearance many months ago, but I didn't give in until last week. Earlier in the summer I tried on a shoulder-padded tee at H&M and I looked like a line backer. My already broad shoulders didn't need the extra padding. Turns out I just chose the wrong item of clothing! This blazer (from Nasty Gal) is very French Editor chic with just the right touch of football defense – haha! (anyone else sensing a sugar low?)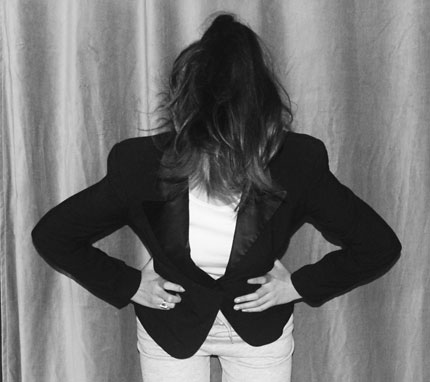 Are you guys embracing the big shoulder trend? Obviously our lovely Lady Gaga is. (p.s. who's going to see her Monster Ball Tour? Oo, me! Me! Me!). Of course she makes my jacket look like a boring black blazer with non-existent shoulders. Well, I went pantless for you Gaga, but I won't go shoulder-full for you just yet.
Are you guys pro-shoulder pads or are you wishing 80s revival would die a quick and painful death?
Oh! And it's Friday!!! Hope you all have a fabulous, fabulous weekend! Cath and I will be mucking it up with the Wren's Nest folks, decorating the historic home for the holidays. Come see us on Sunday for The Wren's Nest Victorian Christmas Party (it's free – yippee)!