I love seeing all the glittery-ness and jewel tones in magazines and catalogs this time of year. J.Crew features its sequin scarves and blazers, Urban Outfitters has hipsters decked out in satin, shimmery dresses and Sephora ads are packed with glittery eye shadows.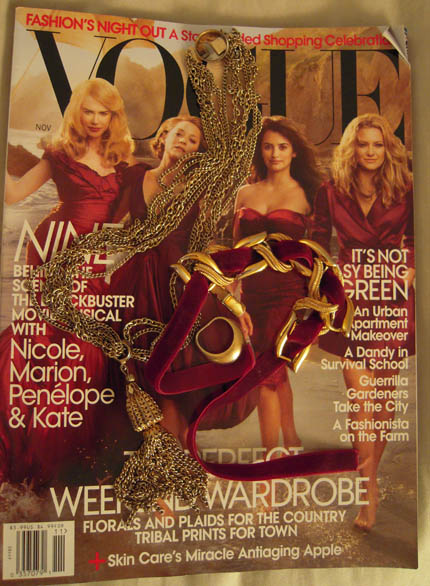 If I had the money, I'd be running around town wearing a sequin blazer over a dark teal satin dress and sparkly heels. Instead, I'm making do with what I have, starting with jewelry. Here are the items I wore on Thanksgiving: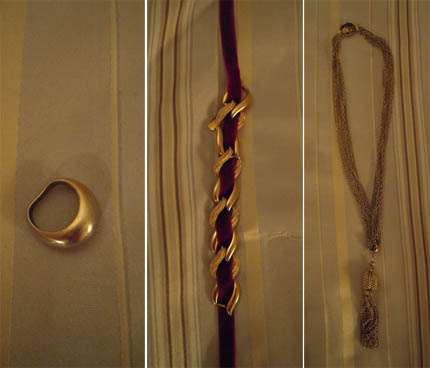 Left to right: my "gold" Bitten ring that got bent at some point (it was only $6 so I can't complain), thrifted "gold" bracelet with a burgundy velvet ribbon my mom used as a napkin ring strung through it, and and thrifted tassle necklace that I don't wear often enough.
I'd really love to add even more sparkle for my Christmas party outfits. If I have time between all the gift shopping and work, maybe I can squeeze in a sequin/studded diy project somewhere.