So while Lar and I were in NOLA I did what all the locals do and went shopping at Urban Outfitters. I know, I know, it's shameful to go to a chain store when you're traveling, but in this case I'm so glad I did because I found the best blazer on the sales rack. It's a thin, silk, double breasted, black blazer with slim-cut arms. I love how it makes every outfit look pulled together. Since it has been a little chilly in Atlanta, I've been wearing it with everything.
Exhibit 1: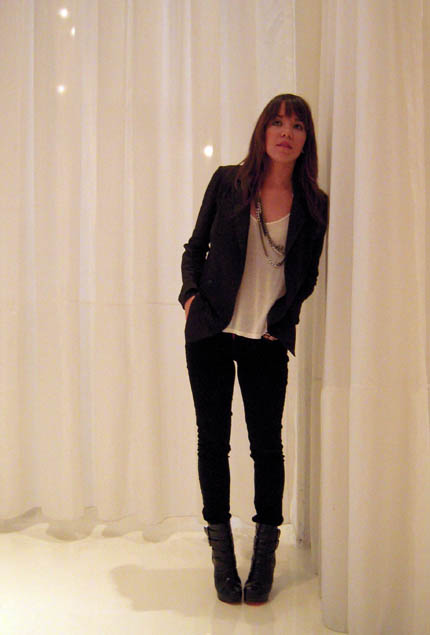 U.O. blazer, U.O. tshirt, Blank cords from Rockit and Payless boots.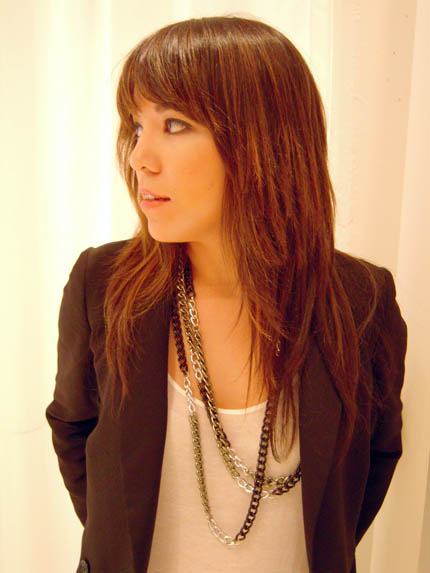 The necklace I'm wearing is one I bought for Lauren on our birthday from a local salon. It's a mix of silver, gray and black chains hooked together.
Exhibit B: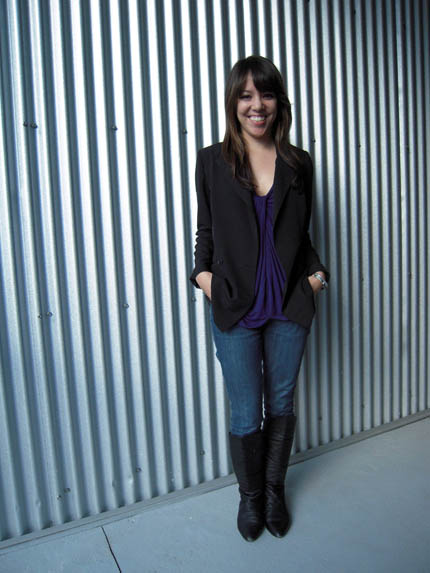 U.O. blazer, Anthropologie blouse, Bitten by SJP jeans and secondhand boots.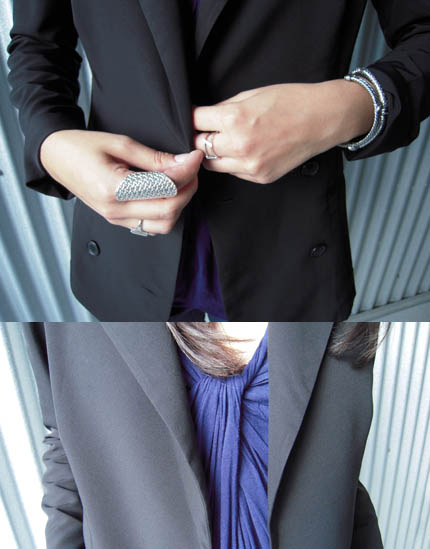 It's no Brooks Brother suit, but I think this blazer is pretty alright. I'm sure I'll wear it out before the season is over.