My daily makeup routine is incredibly boring. It takes me less than 10 minutes to do my makeup every morning because I've done the same thing for the past 3 years.
All of my makeup techniques and products have come from Lar. She has a lot more patience for finding out what colors look best on us. Just one of the many benefits to being a twin! Although, come to think of it, she might be significantly more pale than me since she hasn't seen the sun in over three months.
Anywhoodle, to shake things up a bit, I stopped by the traveling Make Up Forever truck at Atlantic Station when it came to Atlanta a few weekends ago and got some great makeup tips and a full makeover. Look at the transformation!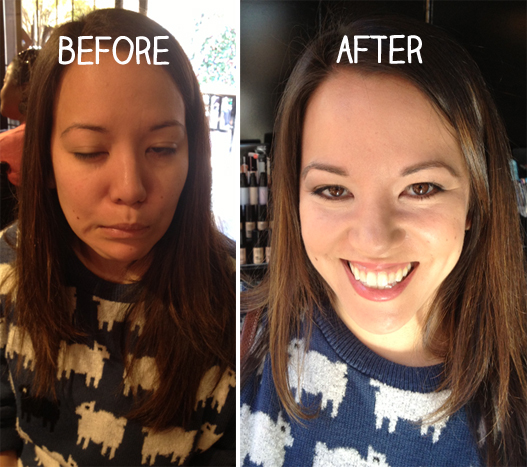 Syretta, my Make Up Forever makeup pro, was great at showing me how to keep things simple. I had made it pretty clear to her from the beginning that I was incredibly lazy with makeup and only bought colors that I had read about "looking good on every skin tone" in magazines.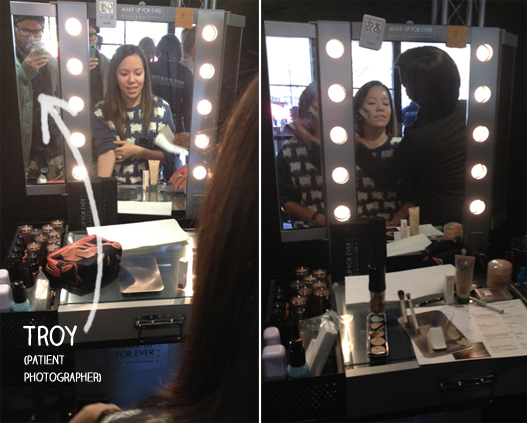 I only use tinted moisturizer as a base, so I freaked out a little when I saw all of the layers of primer, concealer and foundation. Who needs all that stuff?! I do! At least that's how I felt after the makeover. None of the stuff made my face feel cake-y or like my skin couldn't breathe and it looked like I had a perfect complexion (something I haven't had since my pre-puberty years).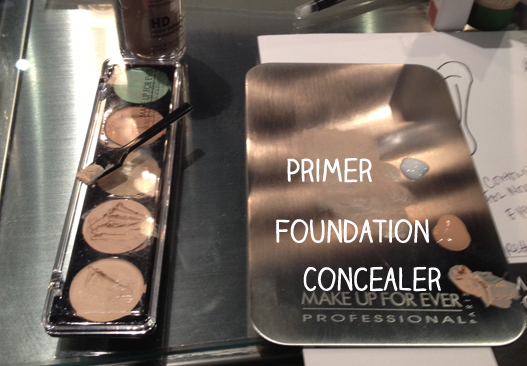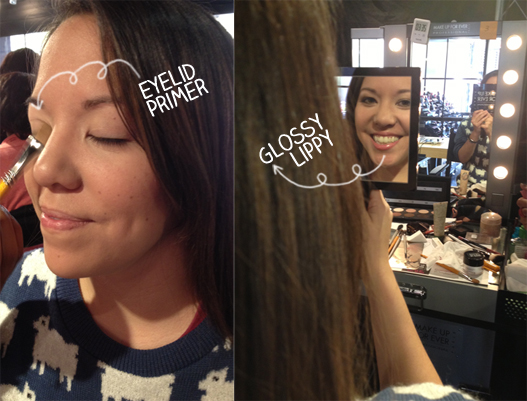 Syretta wrote down all of the products that she used on my face so I could hop on over to Sephora and buy brand new makeup. Since I still have yet to win the lottery, I only purchased a few items: the HD finishing powder (it's magical!), the Aqua lip liner in 14C and Aqua Rouge in 15.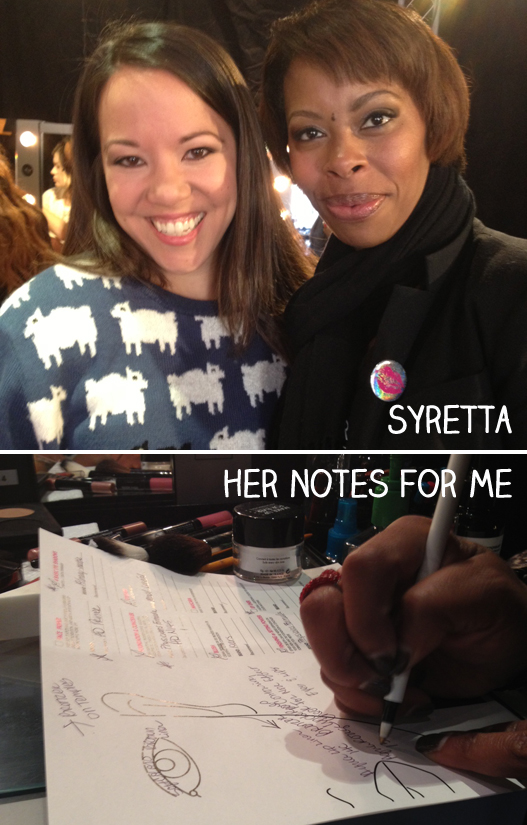 The lip color is so much pinker than I would have ever thought to use. When I showed Syretta the lip color that I use everyday she said, "Yeah, that's, uh, very safe." What do you mean? It matches perfectly with my lip color?!! You can't even tell I'm wearing it!!
See how much I needed a makeover? Now I embrace the pink lippies and gray eyeliner (I've been using black to rim my eyes for a decade). Makeup break-through! Sort of. I still just use tinted moisturizer 🙂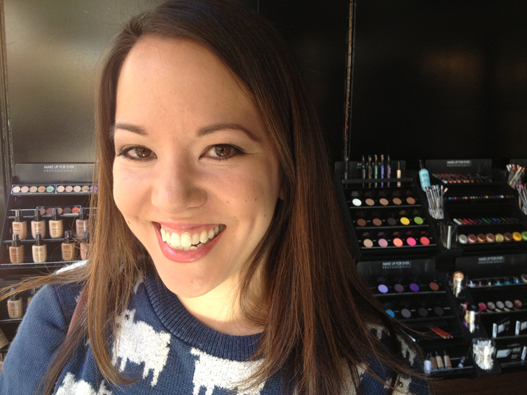 Believe it or not, this is not a sponsored post. I just realized how many times I've written "Make Up Forever" in the past 20 sentences. What can I say? It's a good makeup brand and the products made me look pulled together and glowing in a sheep-printed sweater. Now if that's not a measure of a successful makeover, I don't know what is!
__________
Dearest Lar,
I'm so glad you encouraged me to sign up for the makeover. Do they have Make Up Forever in the UK? They must if they have Sephoras. Apart from the HD powder (which I learned about through JennySue Makeup), I had never really heard of the brand before.
Are you having fun in the manor house in west Scotland? Please keep texting me pics! I'm equal parts jealous and excited for you. And I would really hate the fact that you're not going to be home for Thanksgiving this year, but I know you'll be here in less than a month!!!!
Do you know how excited I am about that?! I tell complete strangers that you're coming home. The dialogue goes something like this:
Stranger: Hi. How are you?
Me: My twin is coming home in December for two weeks!!!!!
Stranger walks away.
Skype me as soon as you get some place with the wifis.
xoxo, Cath