I've always carried around big purses – like the Baggu tote bag on the left. I don't know when or how it started, but I can't imagine not carrying around my wallet, makeup, coin purse, sunglasses, hand sanitizer and lotion, meds, a pen, and any other items that seem necessary.
But I'd like to try to minimize what I'm toting around every day. For one thing, I know that I don't use all of the stuff in my purse every day. Plus, it probably doesn't do my shoulder any good to be lugging around a heavy bag.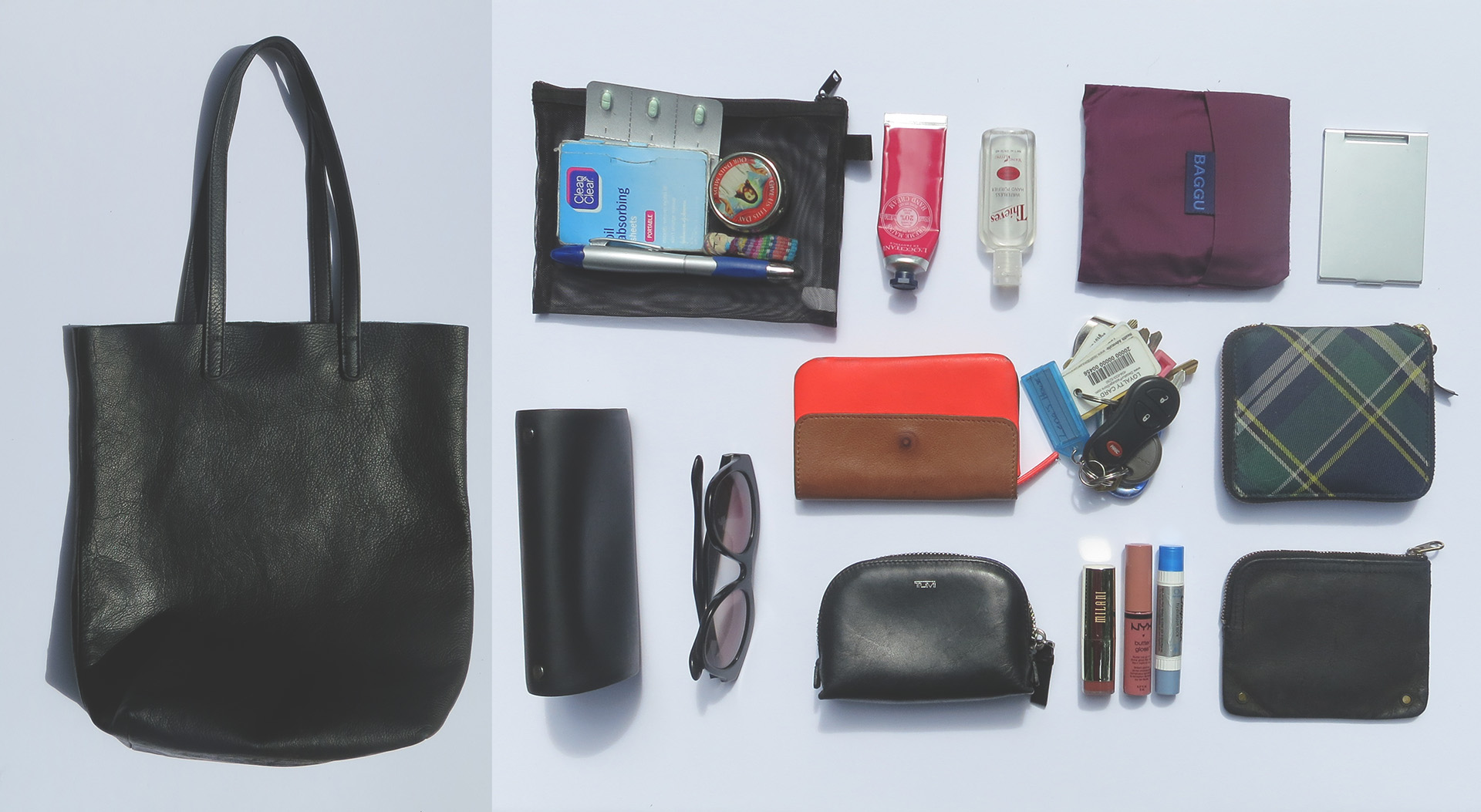 Over the past year, I've attempted to downsize the number of items I carry with me, but it's still a lot. Currently in my bag (above), I have my Marc Jacobs sunglasses and sunglasses case, a small bag for one chapstick, one lipstick and one lip gloss, my wallet, a change purse, my keys, a compact mirror, a reusable grocery bag, antibacterial gel, hand lotion, a worry doll (a gift from Lar), a pen, medicine, blotting papers, and a small wallet for my business cards.
I'd love to be one of those women that can carry a small, crossbody bag instead of a large tote, but I've been carrying around large purses for so long, I feel like I've become dependent on their size. So I'm going to try to carry around less for a week or two and see how it goes.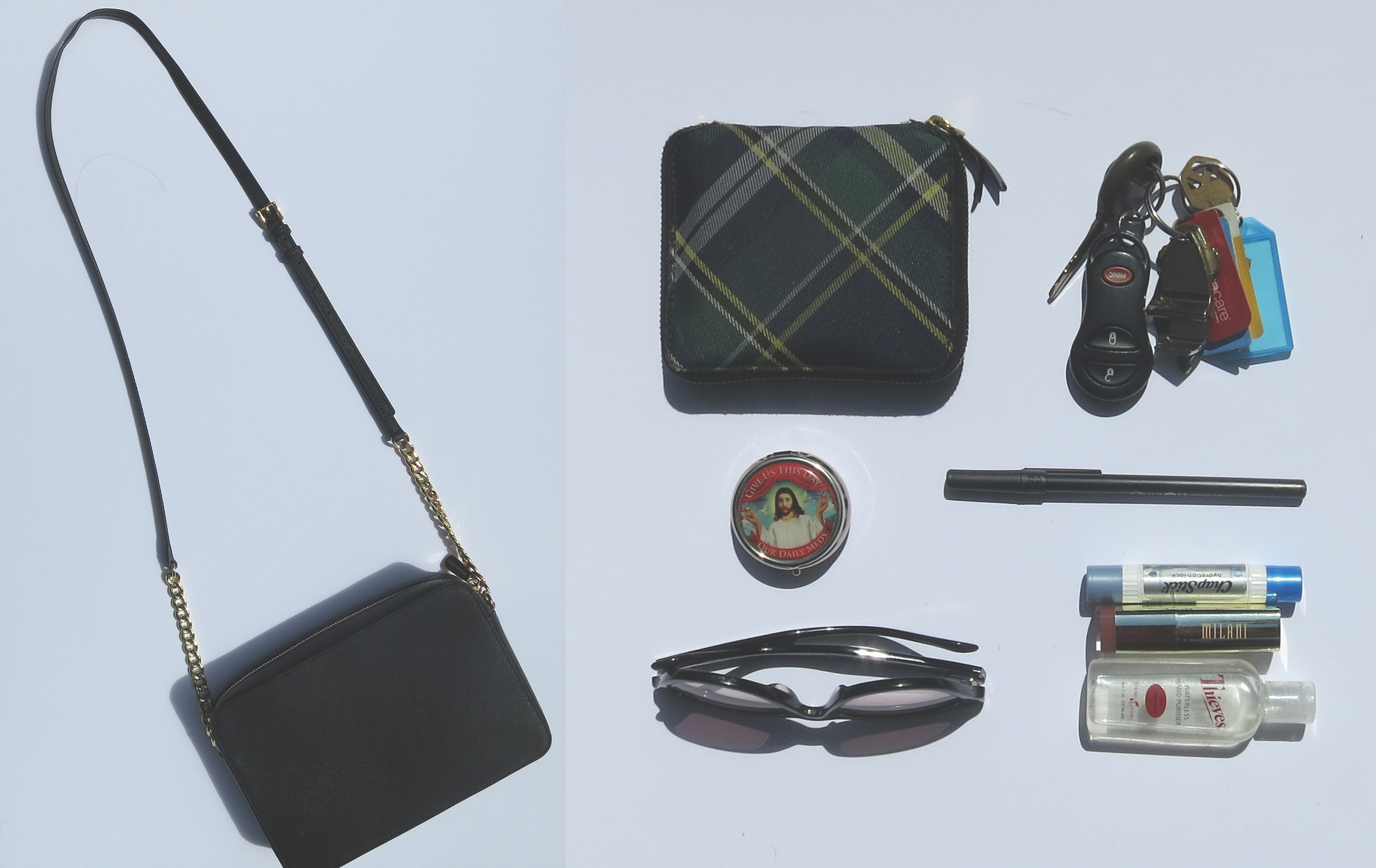 I have a small Michael Kors handbag that I use for evenings out. It'll fit my wallet, a pen, my sunglasses sans case (I'm a little worried about that), meds, keys (I removed some pieces that I don't use often), antibacterial gel, chapstick, and one lipstick.
I'm not totally confident that I can spend a whole week with just a few items in my purse – as silly as that sounds. Sometimes I feel like all the things I carry around in my purse are more of a security blanket than something I really need. I'm hoping a week or two with just the basics will help me get over that.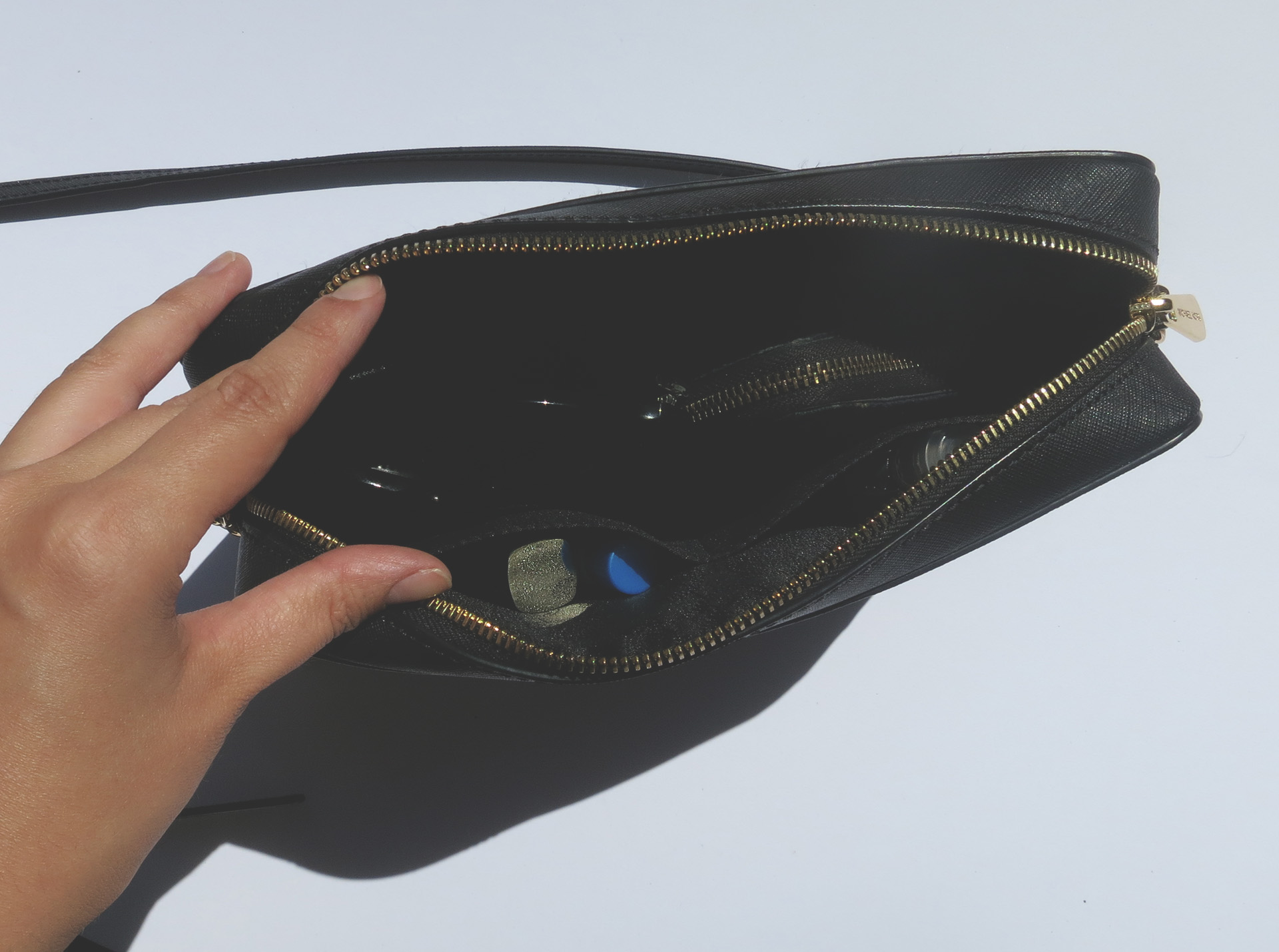 I'll have a follow-up post in a few weeks about how it goes. Wish me luck!