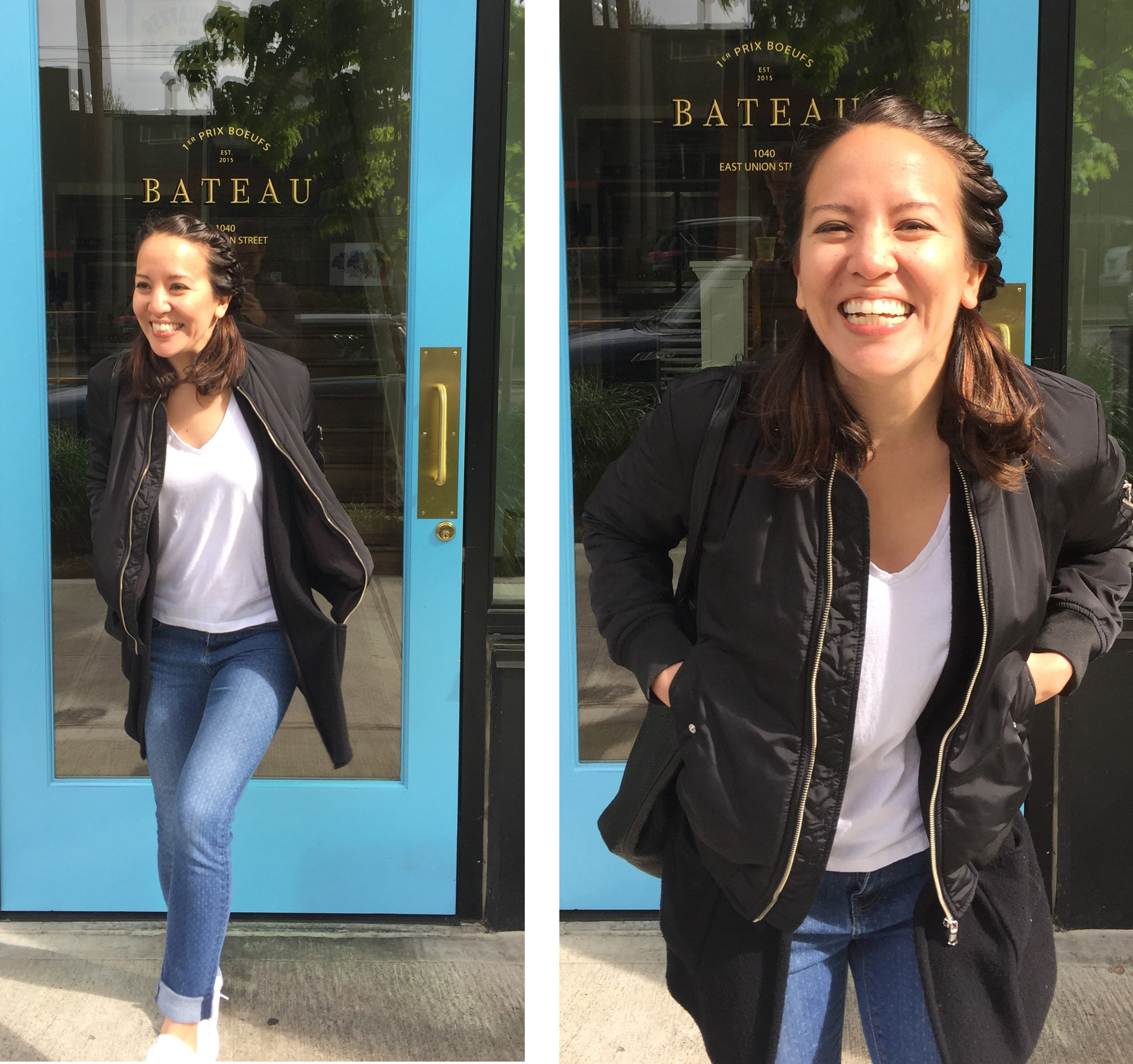 See that t-shirt I'm wearing? And those shoes? And that bomber? Alllll new! And I blame my shopping on the seasons. Namely, spring and summer.
Who would have thought seasons could be so complicated?! I mean, I grew up in D.C. and we had four solid seasons. 8 years in Atlanta – there were also four seasons with a blink-and-you-miss-it winter. But after just four measly years in a place with 1.5 seasons (yup, I'm talking about you, Scotland) you wouldn't think I would have forgotten so quickly about the wardrobe changes that shifts in seasons necessitate.
Scottish seasonal weather could be summed up by Billy Connelly's apt quote, "There are two seasons in Scotland: June and winter." And even June isn't guaranteed to stay too warm.
So, whilst living in the wet isles of the UK, I never needed to switch out my wardrobe. It stayed the same year-round except when I would swap out my coat out for a less heavy coat. Yes, even in a Scottish summer, you'll want those cozy layers.
Well, I tried to do the same thing here in Seattle. I thought how different can one wet place be to another? It turns out, plenty! For one, Scotland makes Seattle look like a desert in comparison. I've had more sunny days here in 9 months than I had in all four years in Edinburgh combined. Also, on a blazing hot summer's day in Scotland, you might hit 68°F if you are very lucky. We surpassed that the beginning of April here in the Pacific Northwest. And my wardrobe doesn't know what to do with itself.
Neither does my attempt to live a more minimal lifestyle.
I've had to shop. I mean, I improvised for a while but eventually I got tired of being muggy and feeling over-dressed. And even though I do feel a twinge of guilt that my closet has grown instead of stayed minimal these past few months, I've gotten more excited about clothes again.
But I still feel in flux, if that makes sense. I feel a little startled at warmth and the ease of being outside without battling the elements. So it's taking me a long minute to figure out how to keep my closet stream-lined when my giddy summer brain keeps bubbling up.
Now that I've bought a some new things, I'm going to take a hard look at some of the things that I loved to bits and pieces in Scotland, but don't really serve me as well in the land of gentle breezes and rays of sunshine. (I'm sorry, tweed dress, but I just don't see us working out any more!)
Have you guys ever had this experience being in a new place or making a change in your life that dictates a shift in how you dress (for instance, graduating college and taking a job in a conservatively-dressed office environment). I'd love to know how you adjusted and how long it took you to adjust.