The one in, one out policy is not a new concept for minimalism. I always admired the idea of not increasing the amount of things you own, but didn't think it was really possible. Now that I've minimalized my closet, it's pretty easy to keep a handle on what I have, what I need, and what I need to get rid of.
So when my beloved Feiyue sneakers bit the dust last month, I replaced them with a shiny new pair of Stan Smiths. I know, I know. Stan Smiths are everywhere and almost passé, but I love the shape and simplicity of the design.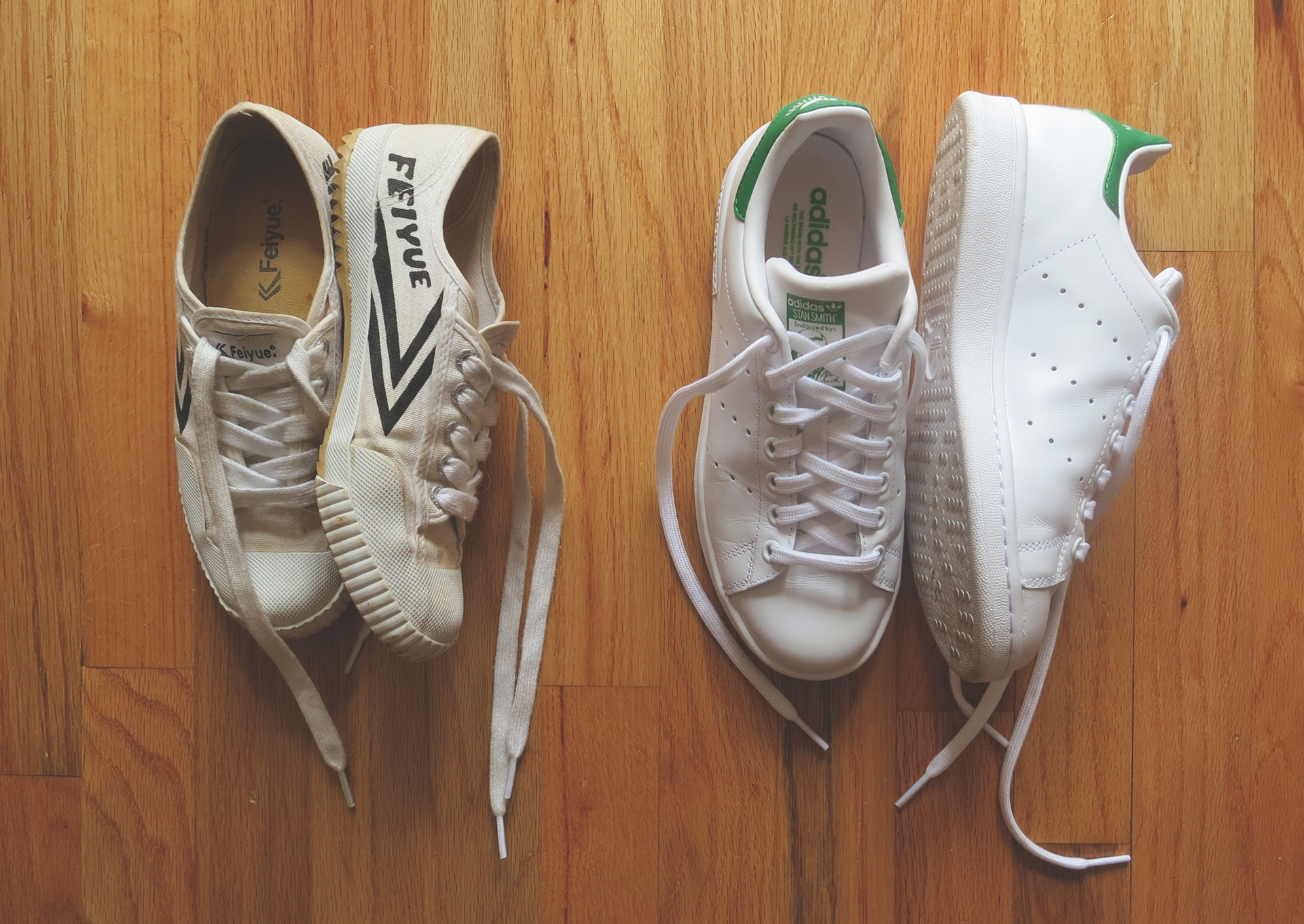 Just like my Feiyues, these Stan Smiths are the ultimate weekend shoe. There's no need to break them in and they're really comfortable without socks.
So in honor of my first legit one in, one out attempt, here's a good ol' fashion outfit post!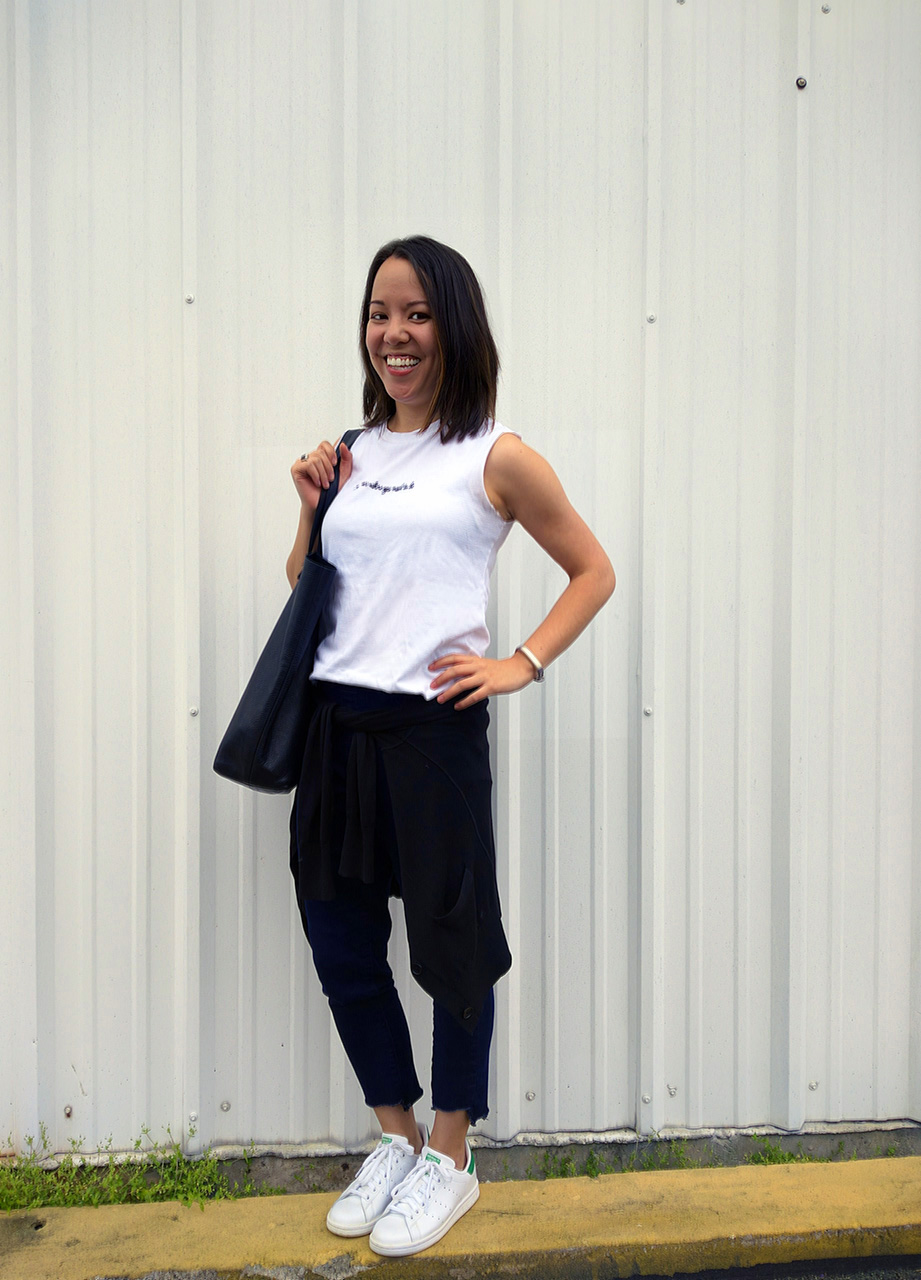 Truly Madly Deeply tank from Urban Outfitters | Baggu tote | Jawbone | Everlane cardi | Old Navy Jeggings | Adidas Stan Smiths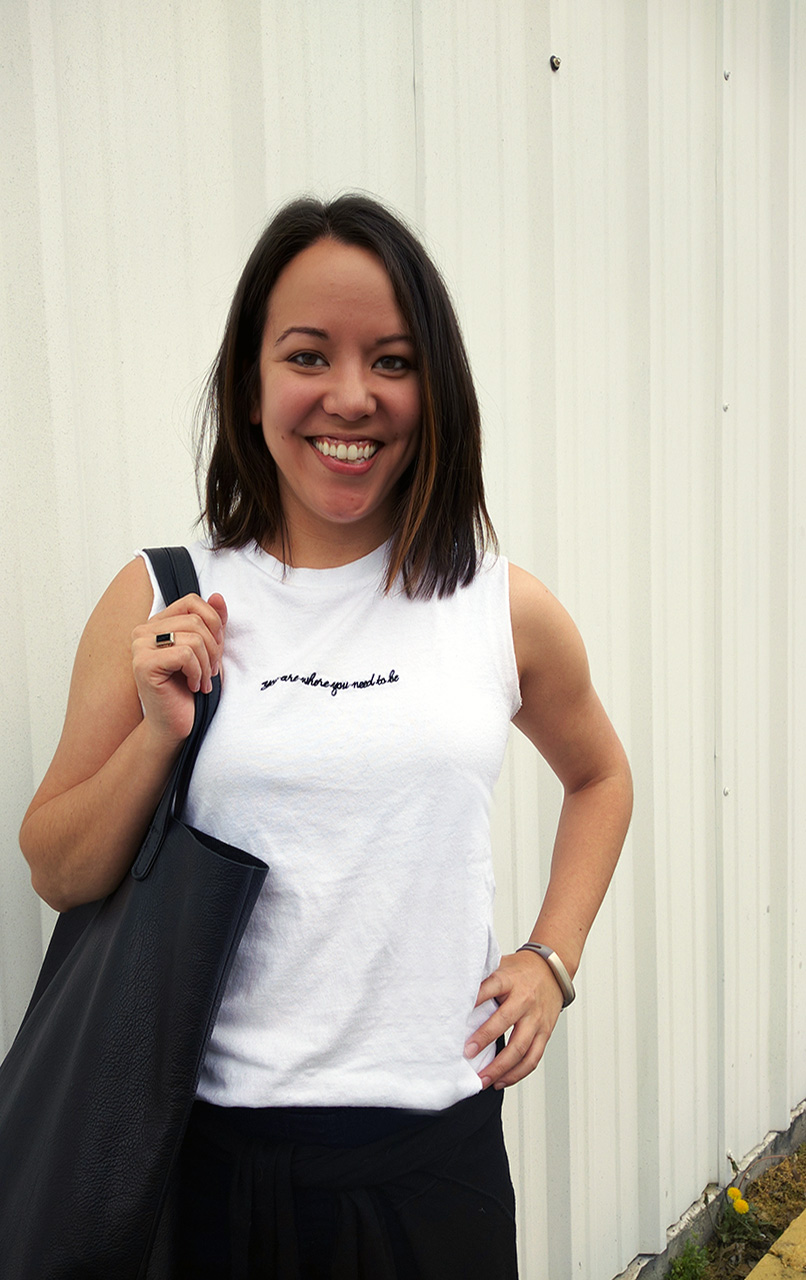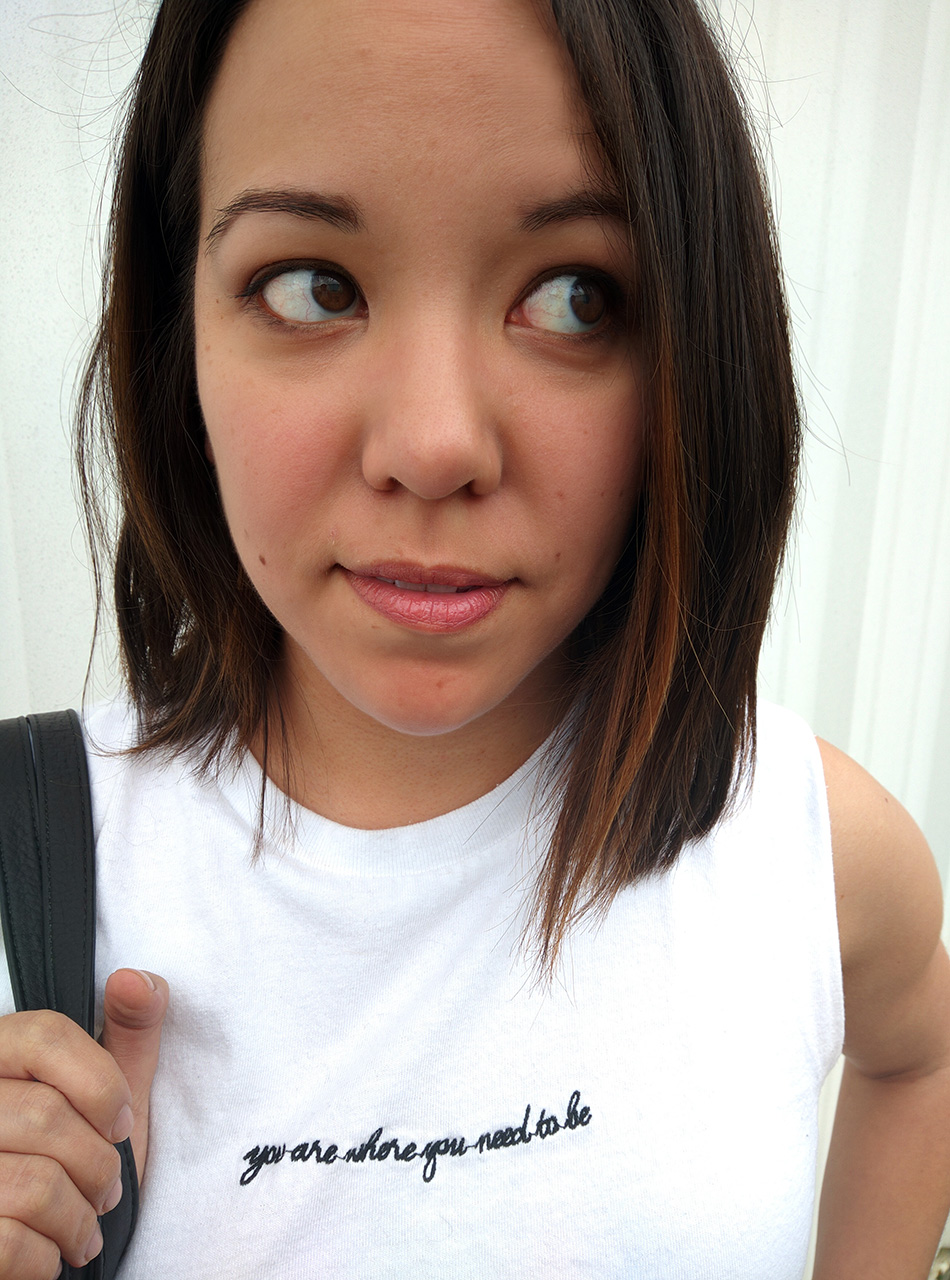 Simple weekend make-up: Physicians formula tinted moisturizer | NYX brow mascara in Espresso | Milani lipstick in Rose Femme | Tarte blush in Exposed