Guess what? One of my all time favorite clothing items is gray. Shocker, I know – especially if you saw my ideal closet post and that whole post about my favorite gray shirt. Gray might as well be my favorite color – and black.
I purchased this Funktional sweatshirt years ago hoping it would up my cool factor – you know, that whole boxy/structured/minimalist look. Turns out, I'm not cool enough to achieve that look, but I wear the sweatshirt all the time anyways because it's so warm (I always packed it when I was visiting Lar in Scotland). It's also structured enough that I can get away with wearing it to work in the winter.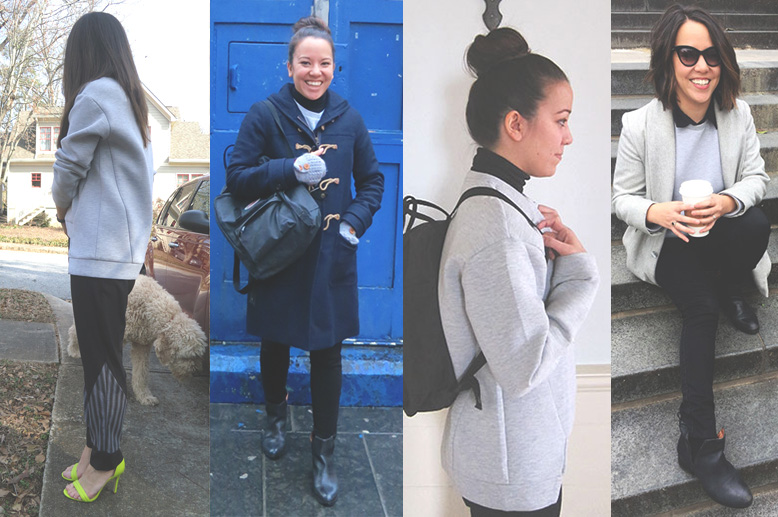 I love how roomy it is and it's the perfect length. Am I wearing jeggings? Stretchy pants? Real jeans? You can't tell because the sweatshirt more than covers the waist and hip area. #winning
The fabric is more neoprene-y than sweatshirt-y, which is why it keeps its shape even after a number of washes. I wish all of my winter clothes were made of this material. I would walk around in my boxy, structured, yet comfy outfits all day long.