I wear black most of the time. It's so easy! And so forgiving! And I can pretend I look artsy or Parisian-ish. But apart from the preponderance of dark neutrals in my closet, red is the other favorite. It's as if the brighter, more exuberant side of my sartorial predilections smacks the moody dark attire out of its moribund ways when things get too gloomy.
The red item I wear the most, when in need of de-moribundification, is this lovely toggle coat. I figure as Cath was talking about her winter woolies, I would as well.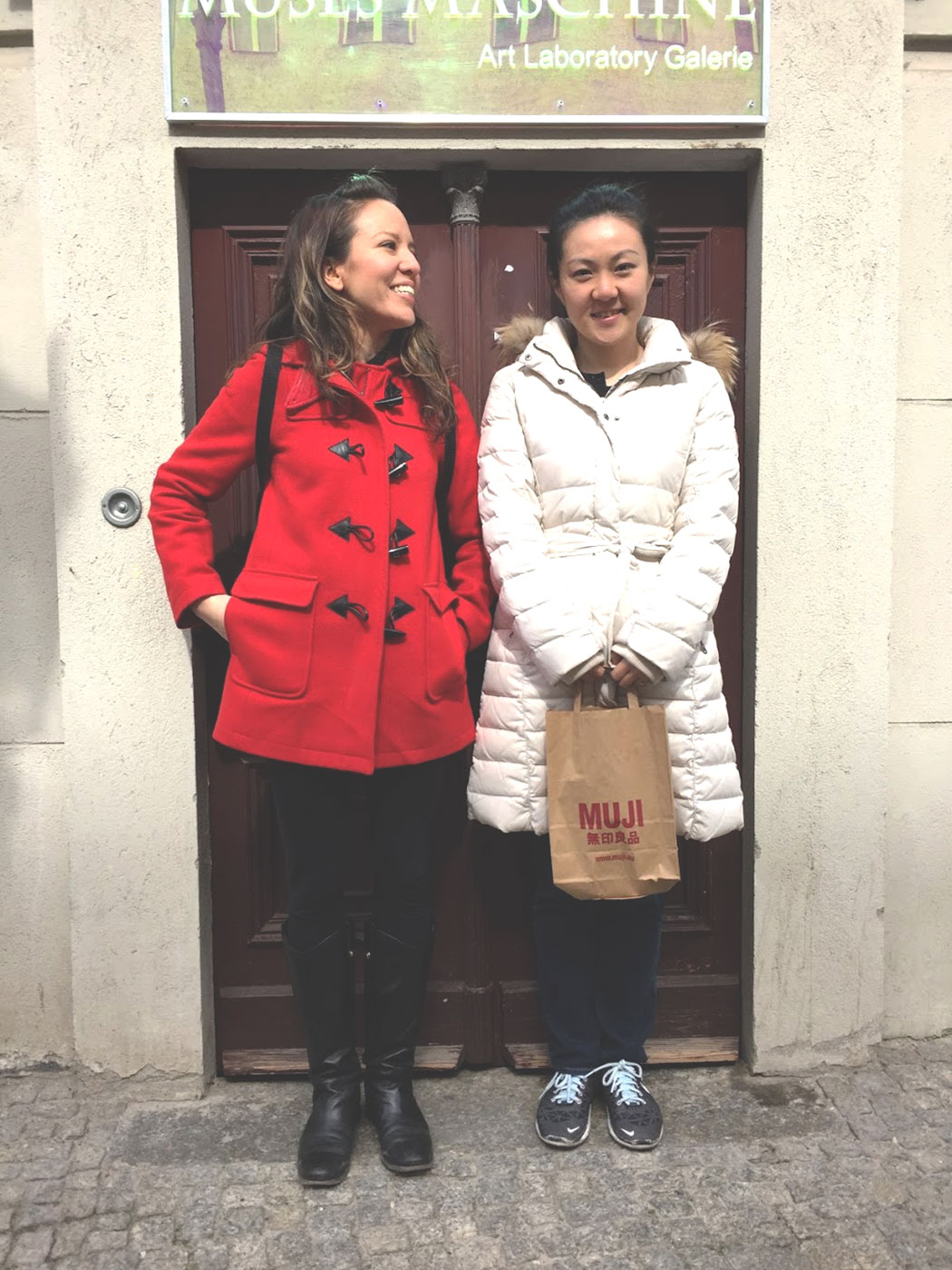 I love the toggles, the hood (no umbrella needed — take that, Seattle drizzle!) and, most of all, the crimson red of its wool blend exterior.
I've owned the coat for nearly three years. It's the only item I managed to snag from the brief, but delightful Kate Spade line called Saturday, that is now defunct.
It's been around the world (or bits of Europe and the US) and back, and made me feel pulled together at a fancy dinner in Edinburgh and stomping around the streets of Berlin (with my beautiful and brilliant friend Dexin — see above).
Having lived for nearly five years in places of incomparable gloomy weather, my red coat always makes me feel a wee bit more cheerful: armor against the gray. And for that, I am most grateful.