For the last few posts, I've been blabbing on and on about how good I am at getting rid of things and learning to live with less. But there are still a few categories of stuff that I have that I just can't seem to whittle down. Jewelry is one of them.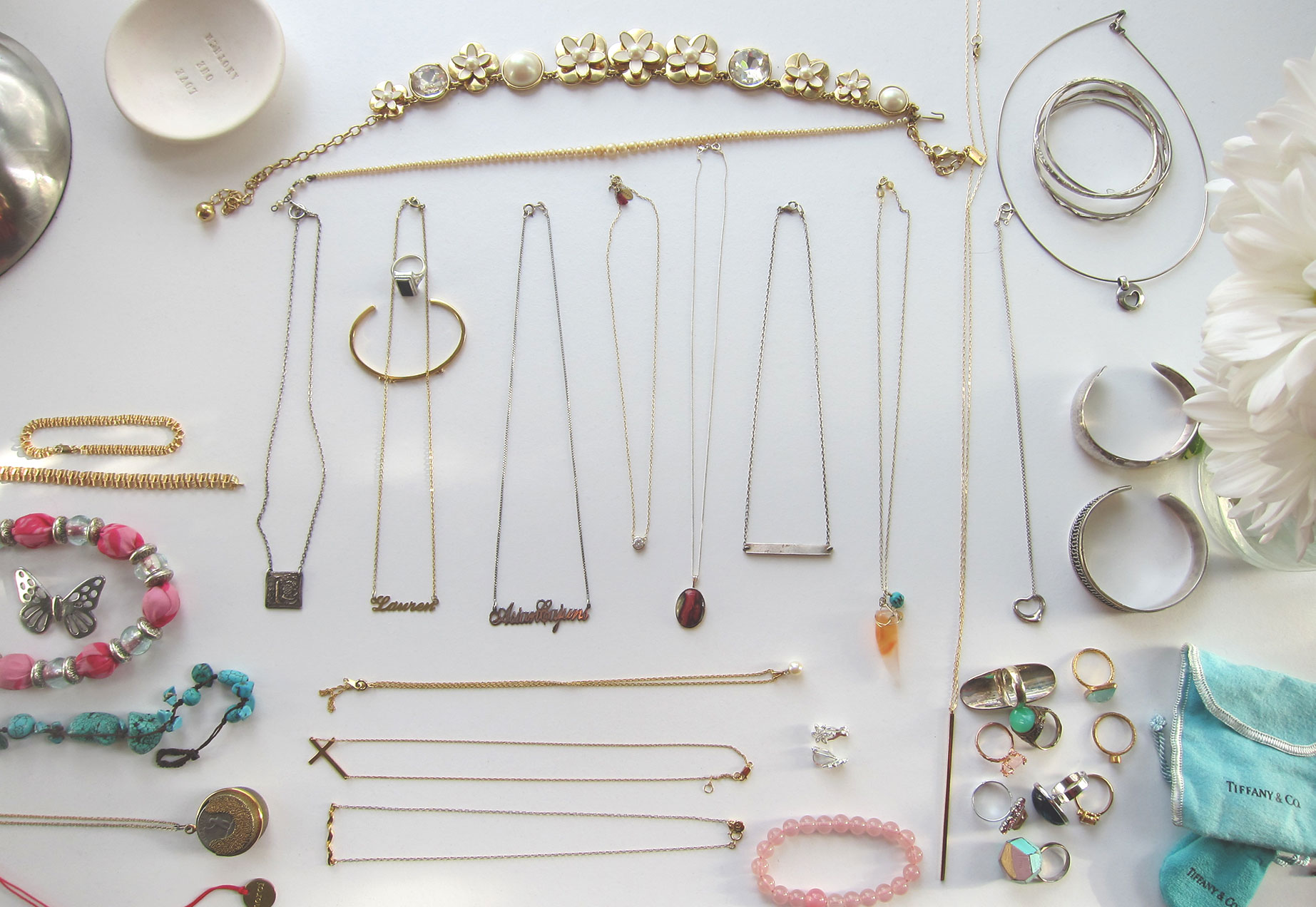 I don't wear a lot of jewelry anymore (though I used to — accessoriessss!), but I can't give away things given to me. I know the memory of that person is more important than the thing that I have, but that line of thinking doesn't work for me with jewelry for some reason.
When I sorted through my closet, I did go through my jewelry and got rid of some pieces that I was loath to part with but never wear. I felt very proud of myself — carefully putting the pieces in ziplock baggies so that the Good Will staff didn't just have a tangled mess to deal with: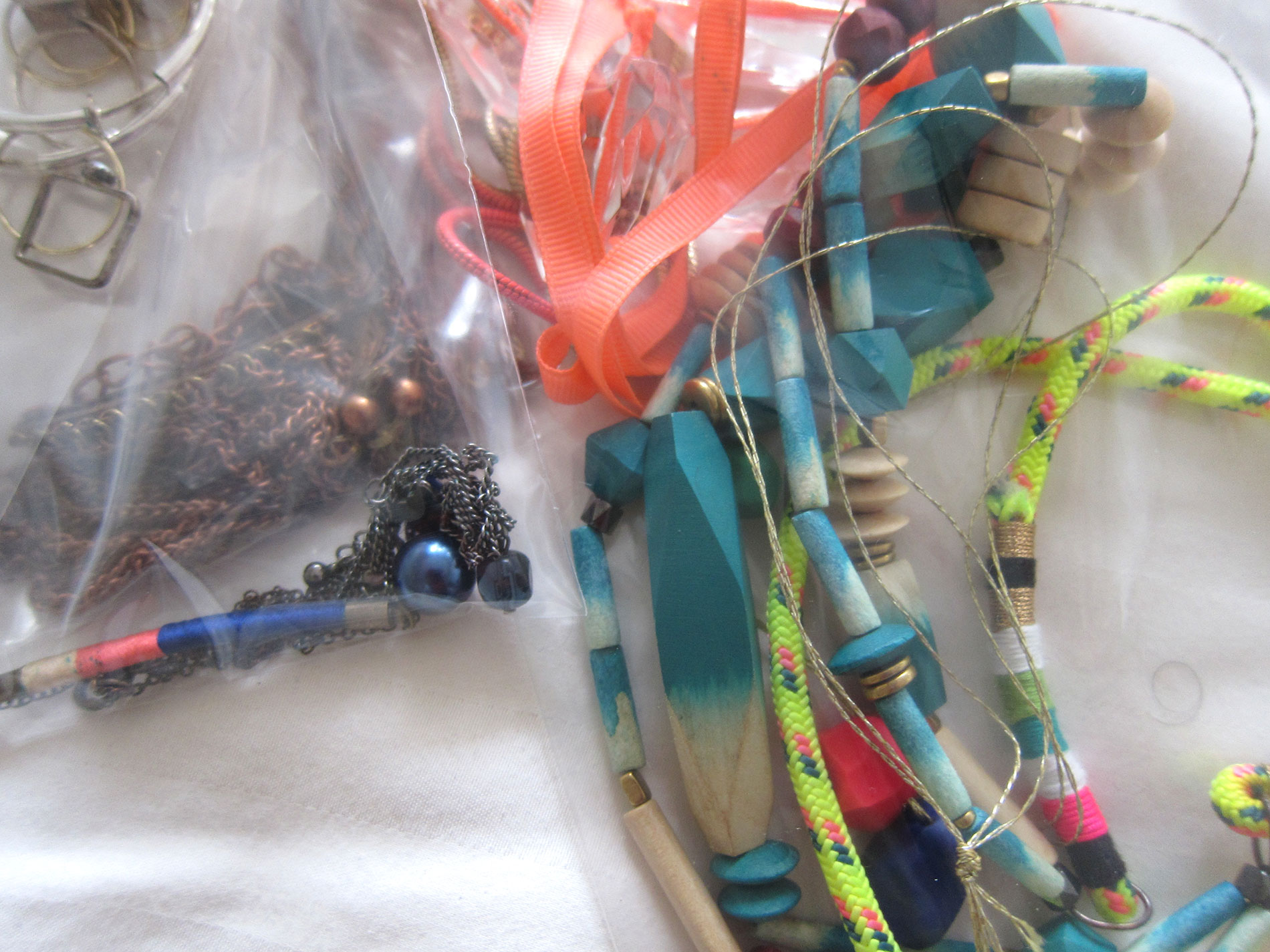 But I still have way more left over than I will ever wear: my alma mater ring, a pearl necklace given to me by my cousin when I was 9 or 10, a mood ring given to me by my favorite design client, a butterfly brooch that makes me think of friends in Scotland.
For now I'll let my collection be and maybe tackle it in the future.I know Cath mentioned how hard it was for her to get rid of books.What do you guys find the hardest to part with and how do you grapple with letting it go?