Alright. I don't really have a uniform. I just have a version of what I would wear every day if I didn't have to go to work and could just bop around town eating at restaurants, visiting museums, going to see movies, and hanging out at bookstores.
Here's my uniform math: skinny jeans + loose-ish top(s) + flat boots or oxfords.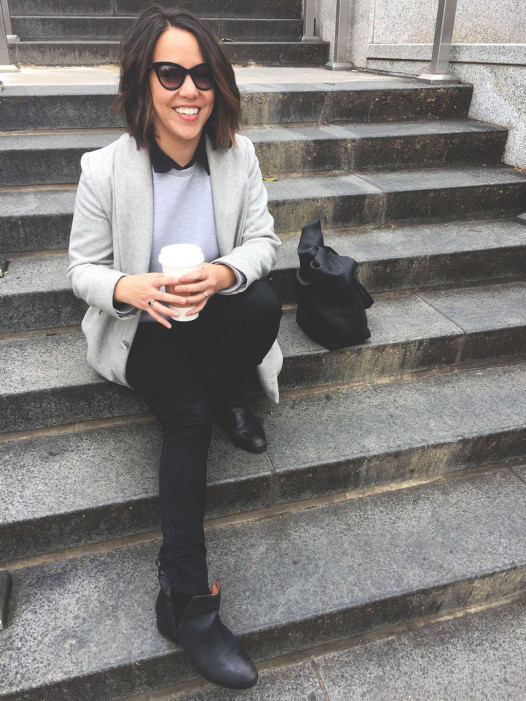 At some point, I would love to develop a work uniform like Matilda Kahl. If I ever find the perfect work blouse (looks like silk, but is machine washable, doesn't bunch in weird places when sitting down, doesn't wrinkle, is fitted but not tight, etc.), I'll buy it in bulk. Same goes for black trousers that fit perfectly. These pants are close to perfect, but they get baggy around the knees throughout the day. If you have the perfect work uniform, leave me a commit. I need some inspiration!