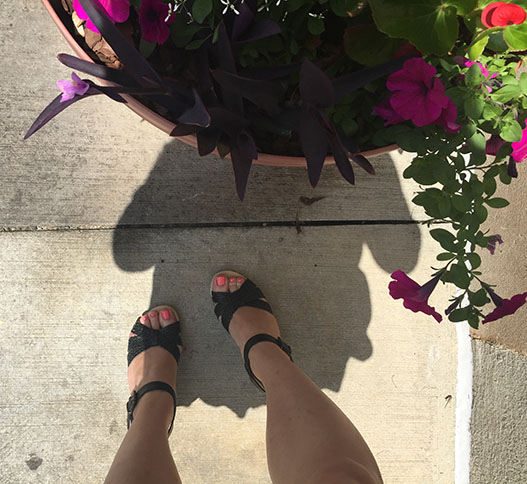 Butter nail polish in Trout Pout
I love getting pedicures – especially if I go with a friend and we look at trashy magazines and hilarious Instagram accounts together. It's the best! Too bad* I'm trying to save money this summer, so I've cut out spa visits completely and do my own pedicures at home.
I've never had a lot of patience with painting my nails and I end up coloring outside of the lines. So here's how I get around that little problem: I paint my nails in the evening a couple of hours before bedtime (if you paint them a little bit before bed, the polish might not dry completely and you'll get sheet marks on your nails). Then, I take a shower in the morning and simply rub off the nail polish that's on my skin while I'm showering. After I dry off, I paint on a top coat and let it dry as I blow dry my hair. Voila! Perfect pedicure!
*It's really not too bad since I'm saving up to go visit Lar in July!