I can go for days (ok, weeks) were I consistently eat a not-so-great diet, but no matter what, after I workout I always crave something healthy. Maybe not green juice or salad healthy, but something healthier than cookies, chips and other crap.
This protein smoothie has been my go-to post-workout snack for a while now. There are no artificial anythings in it, plus it's filling and delicious.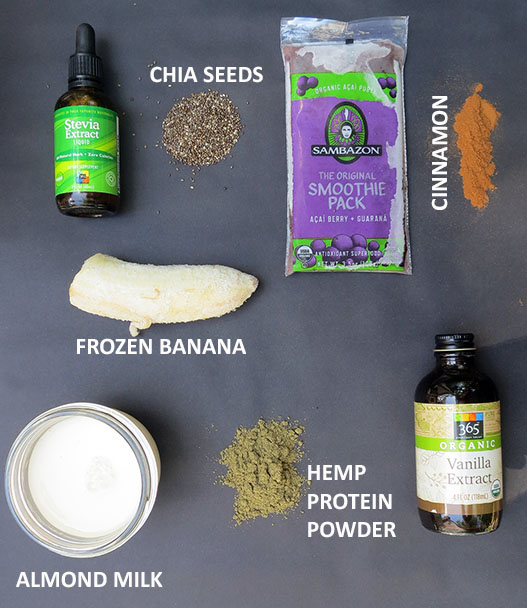 I originally found this smoothie in Kimberly Synder's The Beauty Detox Food book. I've been making it for so long that I might have changed a few measurements along the way. For the most part it is pretty much the same as her recipe:
2 Cups almond milk
1 Frozen banana
1/2 Acai smoothie packet
3 Tbsp hemp protein powder
1 Tbsp chia seeds
1/2 Tsp vanilla extract
1/2 Tsp cinnamon
3 Drops of Stevia
Throw everything in a blender on high and blend until its smooth.
You can find all the ingredients at Whole Foods. I use the Manitoba Harvest Hemp Pro Fiber powder. For those of you who live in Atlanta, the Sambazon acai smoothie packets are also available at the DeKalb Farmer's Market.
I have a Vitamix blender, which I love so much. Vitamixes are incredibly expensive. I purchased mine on QVC because I could pay for it in five installments, which is much more doable than forking over $450+ at once. It's absolutely worth the money. I use my Vitamix at least 3 times a week.
I got Lar hooked on this smoothie a few years ago. Just writing this post is making me crave it. I might go make myself one now. . .